Today I am swapping places with a fellow blogger. Please take a minute and get to know Courtney. You won't be sorry. She is a Jill of all trades. You can find me over at Scraps and Scribbles. So, without further ado I give you Courtney.
---------------------------------------------------------------------------------------
I'm so happy to be visiting with you all over here at Project Alicia!




In case you're wondering who this girl is, I'm Courtney from Scraps and Scribbles.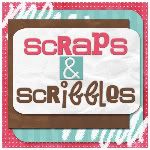 I'm a SAHM to one busy 2-year-old boy. I've been married to my wonderful husband for just over 5 years. We live in sunny Florida, and love it. When I'm not spending time with my son or taking care of the typical housewife things like cleaning and the laundry, I like to craft, sew, cook/bake and take pictures. I'm a big fan of DIY decor and ways to dress up my home on the cheap. I'm also the creative mind behind D Squared Creations, my Etsy shop that I run with my sister-in-law where we sell our pretty creations. It's full of fun vintage finds and pretty jewelery to dress up your outfits. I love fashion and make-up and sharing what I find. If you'd like to know more about me, you can check out the About Me page over at my blog.

As I mentioned, I dabble in home decor and I love to search for fun finds at thrift stores. Here's a message board that I fixed up to serve as our family's message center/mail spot.




I love photography. I fell in love as a child and that love grew in high school through an awesome photo class (and equally awesome teacher) and have been a shutterbug ever since. I have a little photography business that allows me to work when I want and still be able to be home with my son. I started by doing a wedding as a gift to a friend 7 years ago and it has just grown from there. I do everything from cute babies to families to engagements. This is my good friend and her beautiful family back in December-I shot some pictures for them for Christmas.




One of my goals when I started my blog was to become better at sewing. My Anthro-inspired ruffle tee was one of my very endeavors and I loved it!




Boston Cream Pie is one of my favorite desserts and this recipe makes the best one I've ever had.




One of the things I looked forward to once we bought our house was being able to have a garden.These Silverware Garden Markers are super-easy to make and are definitely going to be in my garden.




One of the things I try to do, not only with my blog but also with my every day life, is to keep things simple. I made this wreath with interchangeable embellishments so I wouldn't have a pile of wreaths lying around.




I do a weekly segment where I share tips and tricks. One of my favorite series was the one I did on make-up (one of my passions)-you can check out my video tutorial on how to do up your whole face in 10 minutes.


I also do a weekly segment called Fashion Fridays where I share fun fashion finds, from trends I love to pretty clothes. And my love for shoes : )

Thanks so much for letting me come by today and share a bit of me and my blog with your lovely readers, Alicia! I hope you all come by Scraps and Scribbles and say hi-I'd love to meet you!