Today is Day 3 of my
30 Days of Spring Photo Challenge
. Feel free to jump in any time. It runs through May 15th. What images are you capturing for spring?
If you don't want to do an everyday thing or a blog post, just add your photos to my
30 Days of Spring Flickr Group
. I am so excited by the lovely spring images that are coming in. You should stop by and check them out. And keep 'em coming.
The
linky
will also remain open until may 15th.
When I think of spring I think of soccer. Ever since Little Man was a wee little thing we have been doing soccer. It is something he is very passionate about and we have tried to support him in this endeavor.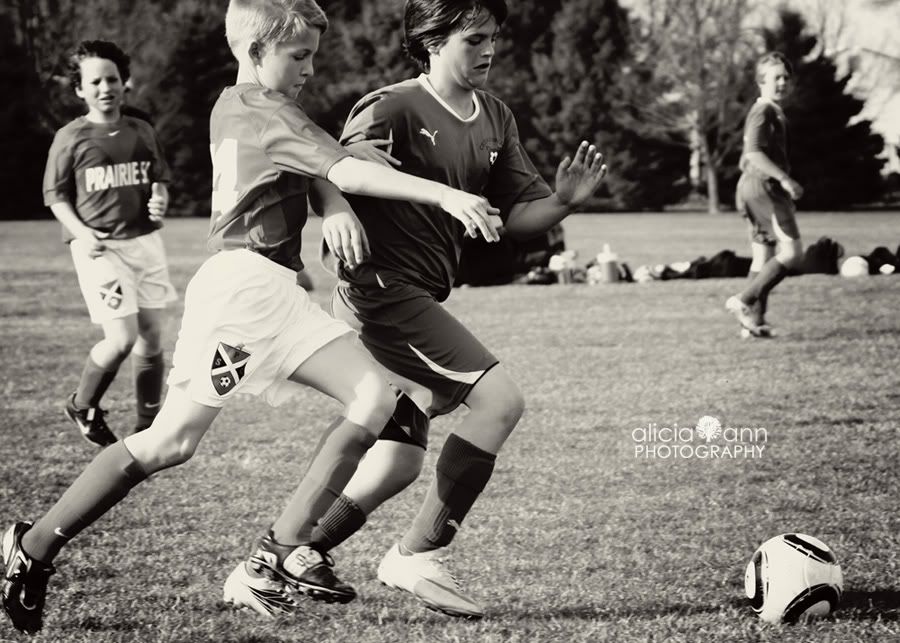 Canon 50D, Canon 105mm, f/6.3, 1/640 sec, ISO 320.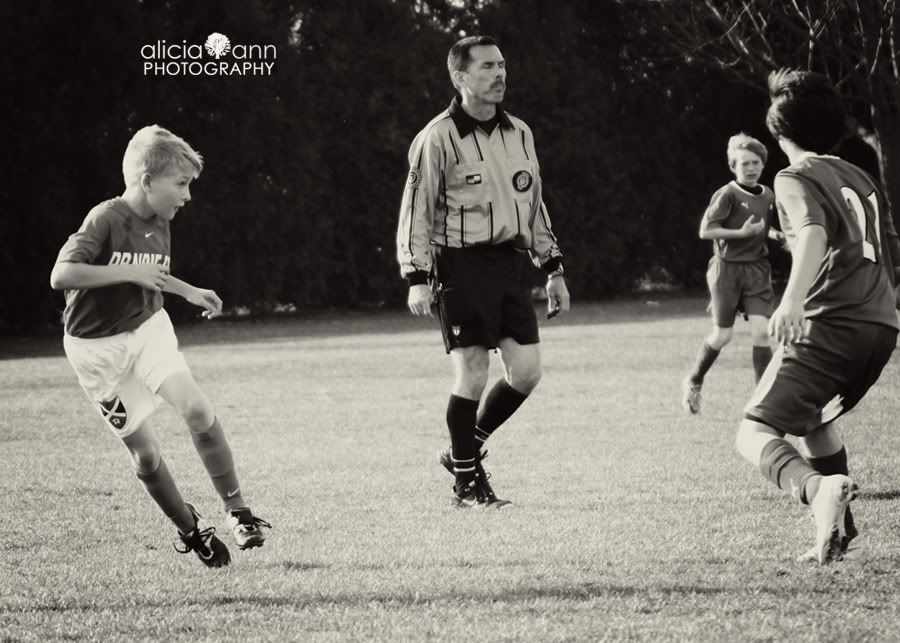 Canon 50D, Canon 135mm, f/5.6, 1/640 sec, ISO 320.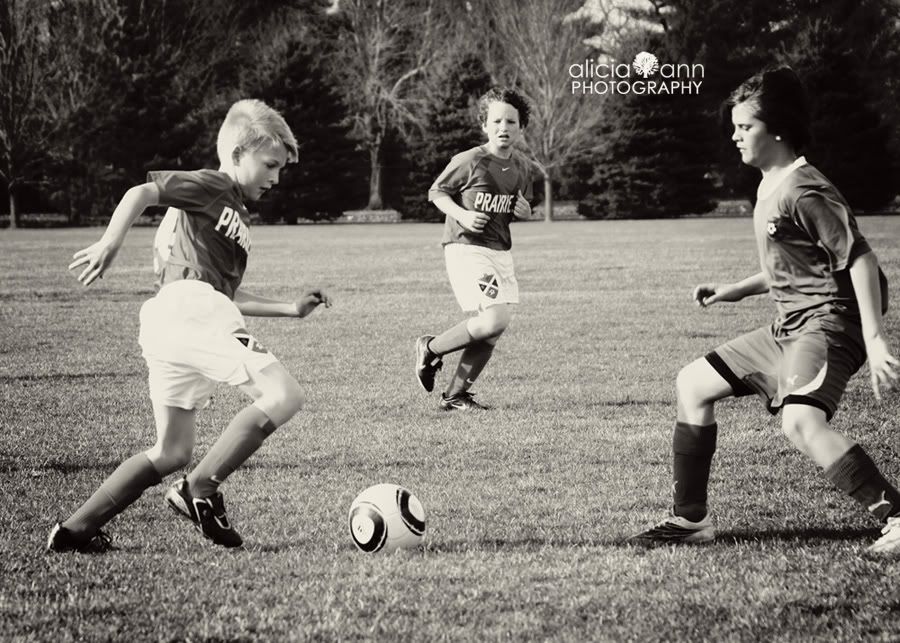 Canon 50D, Canon 105mm, f/6.3, 1/640 sec, ISO 320.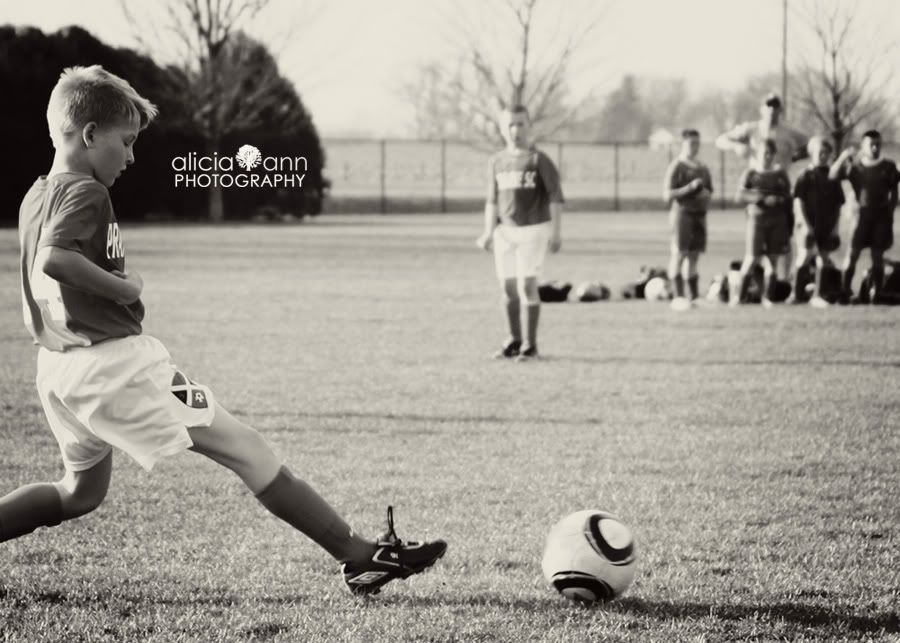 Canon 50D, Canon 80mm, f/5, 1/640 sec, ISO 320.
I admit, today I am cheating just a little. These pics were actually taken last Sunday when it was 85 degrees outside. This weekend's soccer tourny has been all consuming, so I thought these would be appropriate. Unfortunately the temps were so bitterly cold that it was all I could do to keep my hands from shaking, let alone take decent pics. I'm ready for a week of regular spring temps please. Are you listening? Mother nature, I'm talking to you.
I have had several questions regarding my photography of late and although I am far from any kind of expert on the subject, I am willing to share the little I know. I received a sweet email from Heidi Polson a few weeks ago while en route to SC for spring break. She has a young child and is struggling to capture the milestones of her little one. She wanted to know if I had any tips to share.
The information I offer is only my opinion and a more advanced photographer may offer different advice, but these are my thoughts for what it's worth.
Today's digital world has opened new opportunities for all photographers, whether you are a newbie or a pro, technology is your friend.
Here are my 5 Photo Tips for the day.
1.
Take LOTS of photos.
Unlike those days of film, digital cameras allow you to instantly view the results and delete whatever photos you are unhappy with. Some pros may say that it only takes one great shot, but in my opinion they are lying. Even when you have all the settings just perfect it may take a couple dozen tries to achieve the perfect shot. My last trip to SC yielded over 800 photos. We were gone for six days. You do the math. I had a little over a hundred I compiled into "my favs".
Sometimes you take 100 photos and they are all crap. You may remember this collage...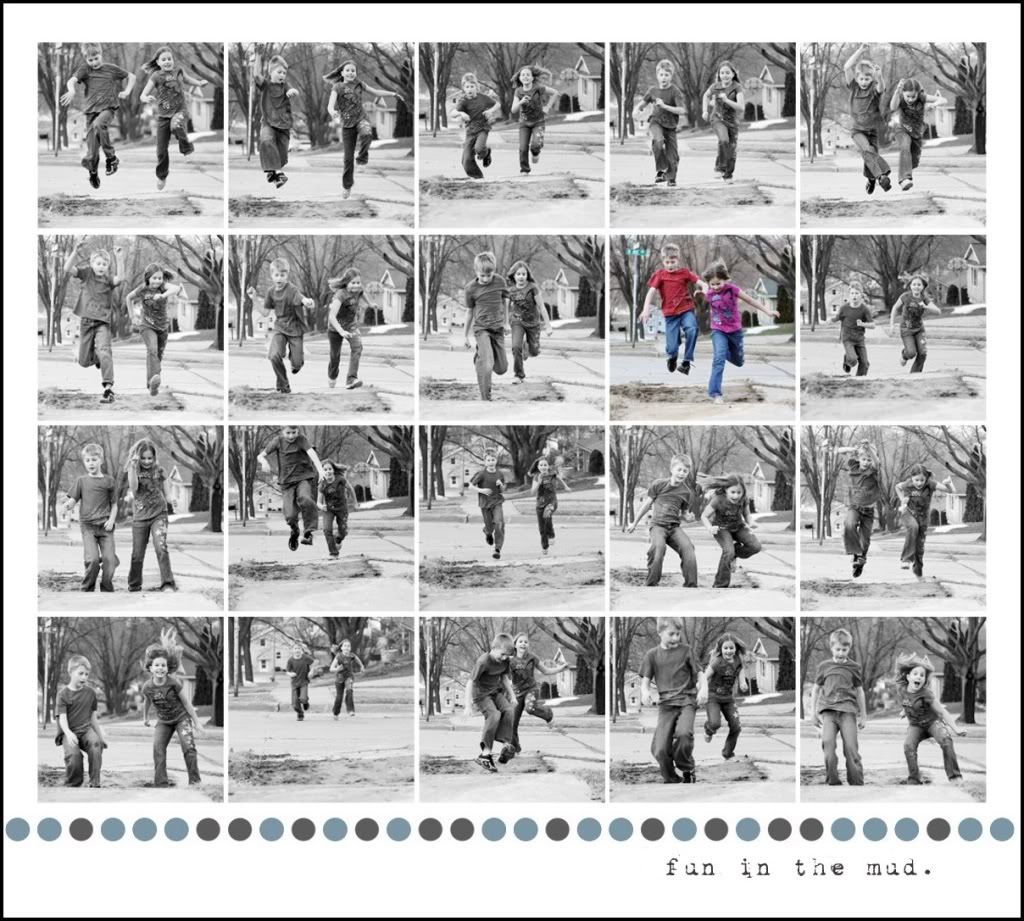 Nothing spectacular, but it sure does make a fun collage when they are clumped together. So, don't trash all of them. Be creative.
2. Have your camera ready.
This may seem like a no brainer, but if you are never ready with camera in hand you will miss endless photo opportunities.
Like this.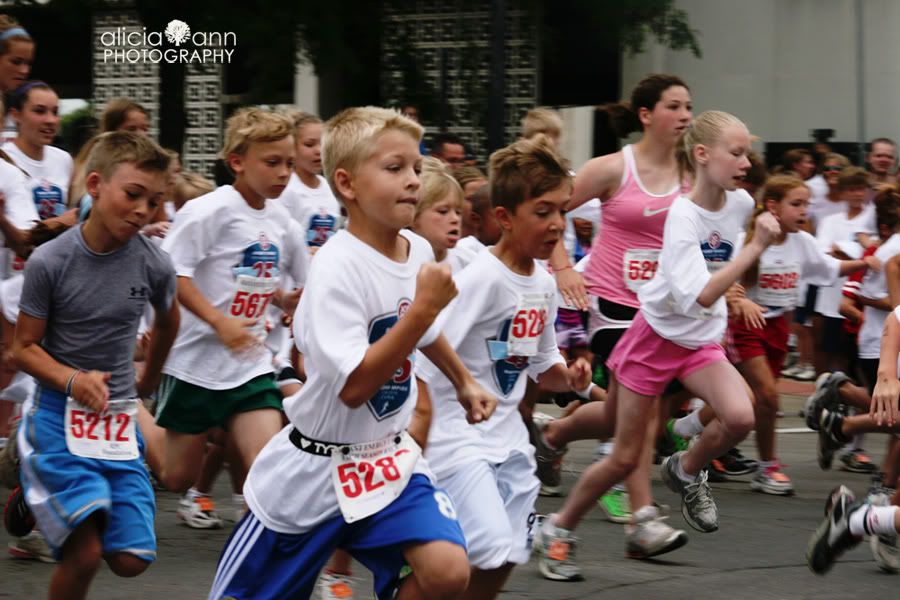 Or this.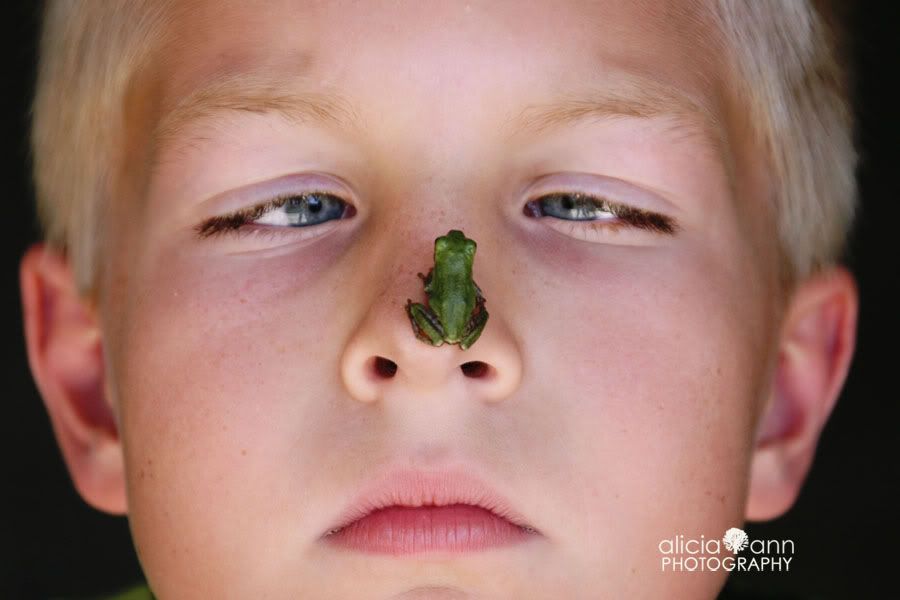 Or a million other times.
I have 2 SLR cameras, 2 point and shoots, 5 lenses, 3 batteries, and 5 cards. One battery is always charging at all times. Some may think this is nuts, but I would like to think I am prepared.
3. Use photo editing programs.
Perfect pics are hard to come by. But why settle? You can use picasa or photoscape for free as well as tons of other programs. And photoshop elements is an inexpensive way to get photos like the pros. It also allows you to make beautiful collages or scrapbook pages. And once you use textures or actions you will never go back.
Here is one example of actions. This is Florabella's "Jane" action and PW's (Pioneer Woman's) "Bring Out the Eyes" action. A fast, easy way to brighten and bring out the eyes. These are subtle changes, but they sure make a difference.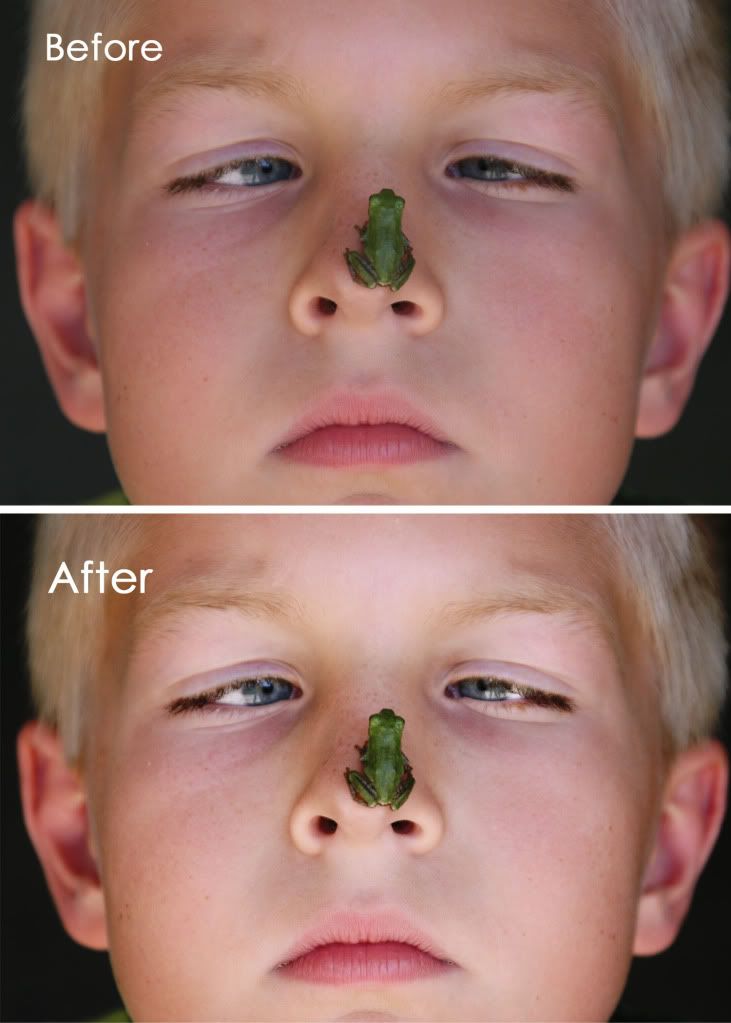 If you want to learn more about actions, such as where to find them or how to download them, check out my
Photography Tips to Enhance Your Blog
. It's packed with links.
But don't think you are limited or settling if you don't own photoshop or CS or lightroom, when you get more comfortable with elements you can produce images like this...
4.
Know your camera.
There are some that will tell you that you can not produce nice photos in auto. I beg to differ. With all of the fabulous cameras and photo enhancing software, you can definitely achieve fab photos even in automatic settings. For those of you that are new to SLRs or new to photography, this is a great starting point.
However, I will say that you can not produce
phenomenal
photos in automatic. I have recently ventured into the manual world of photography and I have to admit- it's been a lot of fun. The difference between auto and manual is the ability for you to control the outcome of your photos. Auto is good. It chooses settings that are safe and almost always produces nice photos, but the camera is not smart enough to know what time of day it is or how fast the waterfall is flowing. Or that little man is running really fast. YOU do. You can up the ISO for lower lighting or decrease the shutterspeed to capture the waterfall perfectly. For little man's soccer pics above I used shutter priority on manual TV mode and just amped the shutter speed. Then I applied Florabella's "bw film" action.
By lowering the f-stop (widening aperture; thus allowing more light) you also can control the depth of field for your photos. This is where lens selection comes into play. While the standard lenses that come with your camera are good, they are not going to be able to produce these results (see below). The lower the f-stop (or the wider the aperture), the more shallow the depth of field, allowing your photo to draw attention to your subject by blurring the background.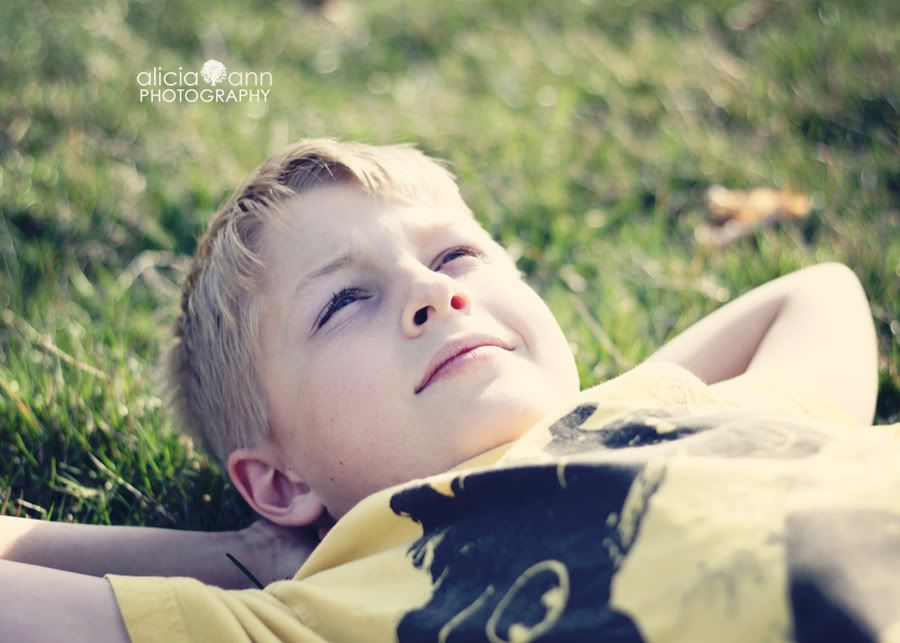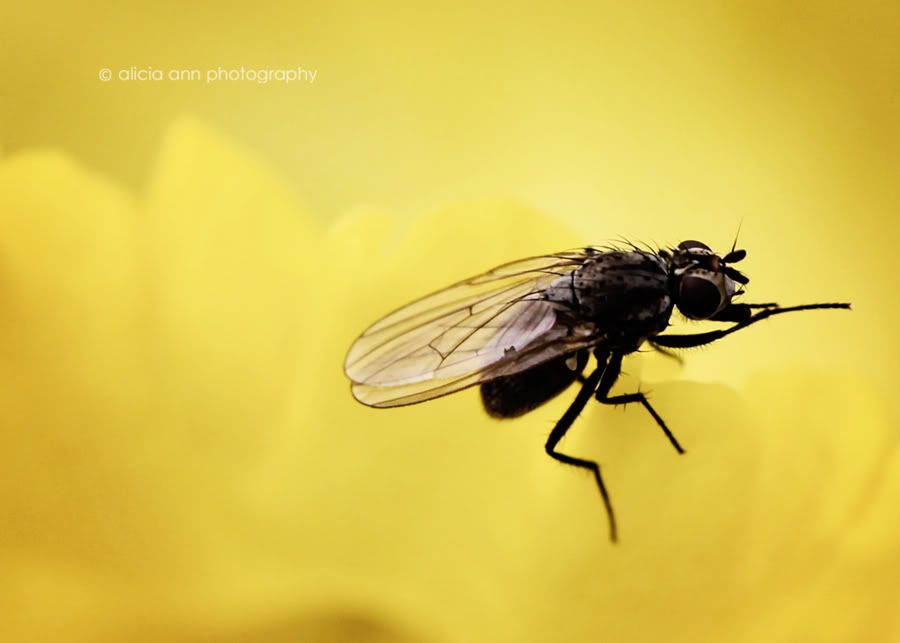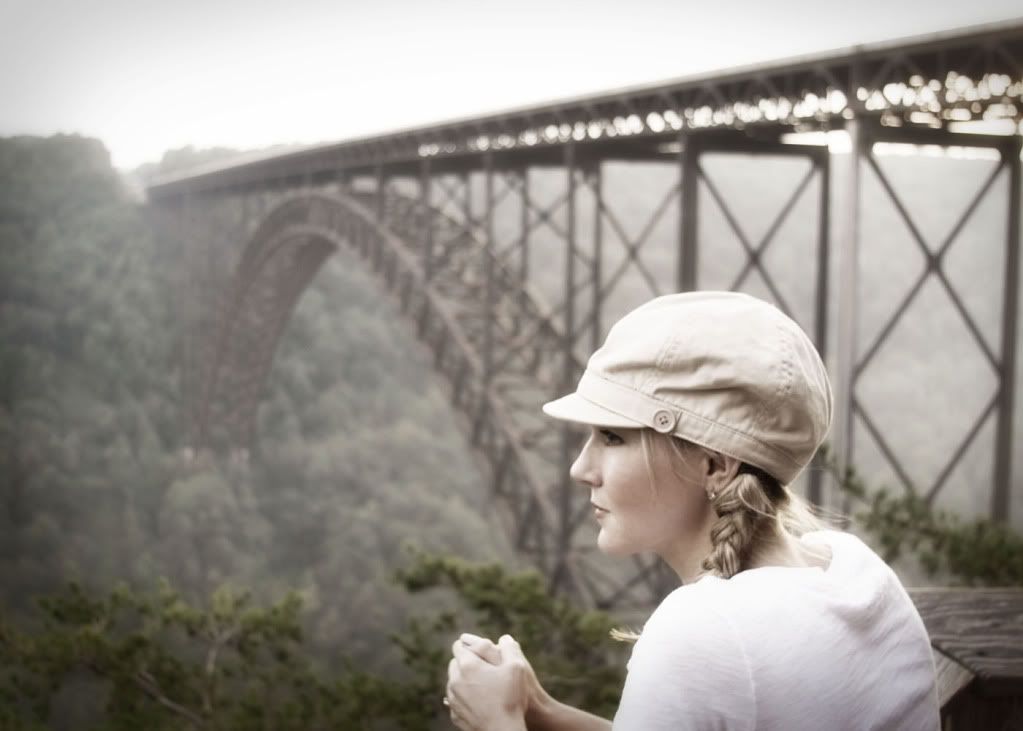 There will be times that you will want a higher f-stop (or narrower aperture) to allow for a deep depth of field, making almost everything in your photo in focus, such as a landscape photo.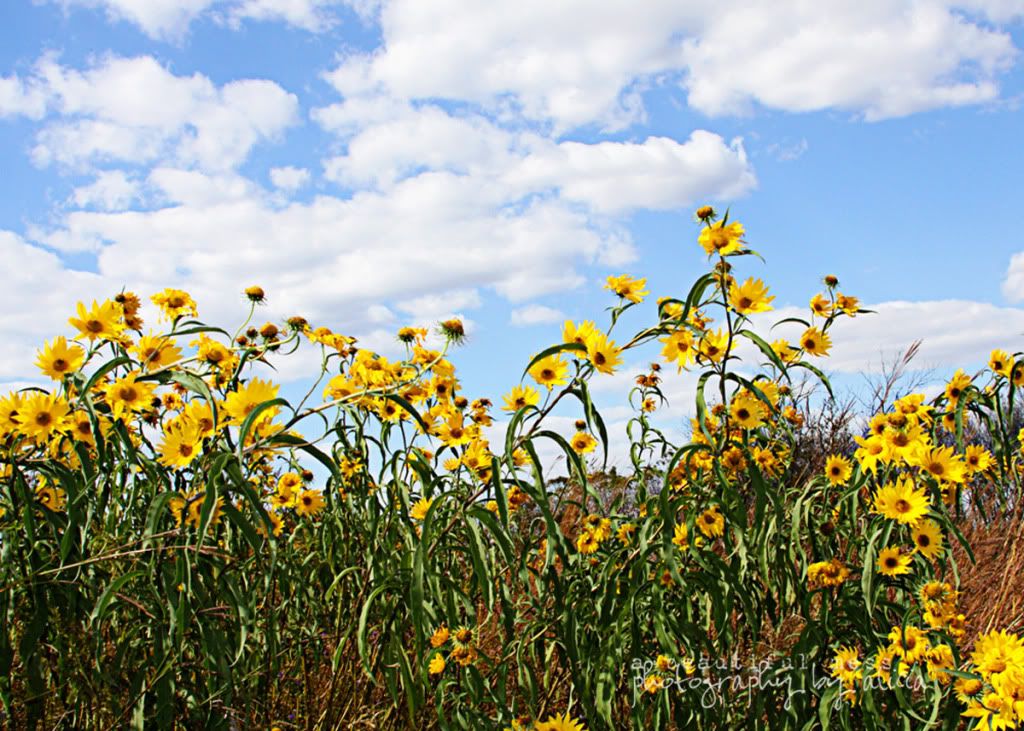 5.
Have fun.
I hope this has not been too technical. There are oodles and oodles of technical terms. And endless learning opportunities. They will come, in time. I have only scratched the surface of what I will be able to accomplish. Don't be intimidated by it all. Down the road take a class if you can. The most important part is to get out there and have fun.
I often feel like my passion compensates for any lack of equipment or technical skill. Whatever mode you choose, start snappin.
That is all I have for now. Don't forget to stop over and check out some of the beautiful photos in
my flickr group
.
Grab the button if you want to play along.