I snapped this photo on my morning walk through the
arboretum
. This grove of trees was a find. I've lived here 13 years and somehow managed to live oblivious to their presence. I'm sure they are beautiful in all seasons, but I particularly loved them in their nakedness. I pressed the shutter over and over trying to capture their true essence. Often we see something magnificent and are unable to duplicate it in a photograph. But this was not going to be one of those times. Wide aperture, narrow aperture, horizontal, vertical... I was determined to do them justice. And I decided to make the f-stop bigger so that my aperture was narrow, allowing for a deeper depth of field. I wanted to be able to see every single tree trunk.
I used my Canon 50D, Canon 50mm f/1.8, and Photoshop Elements 7 for this photo.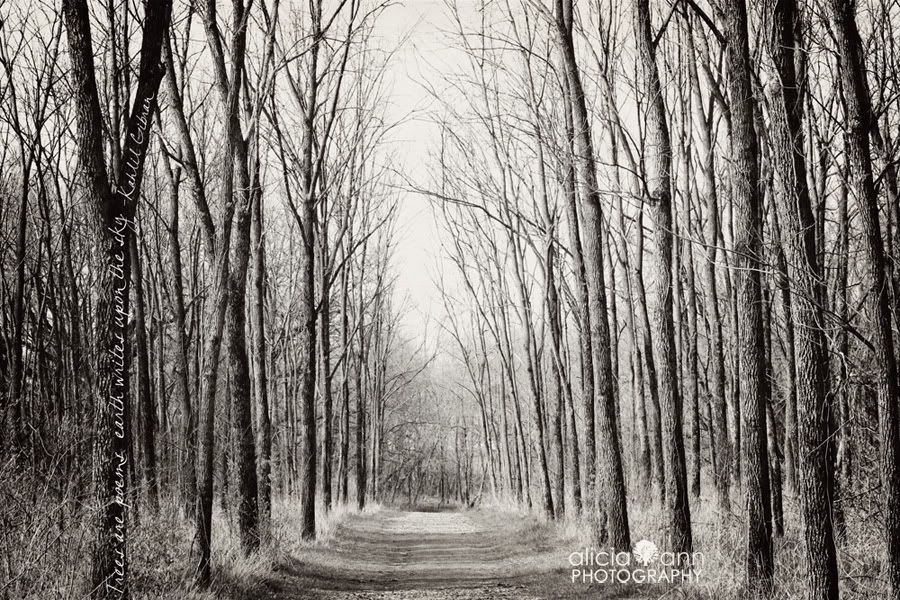 Trees are beautiful even barren of leaves. They are so majestic.
"Trees are poems earth writes upon the sky."
-Kahlil Gibran
Text is by Ali Edwards. You can grab my 10 favorite fonts
here
.
Today I am participating in Texture Tuesdays with Kim Klassen. Her work is uber inspirational. We were asked to use the serendipity texture this week.
This is the formula for today's image:
Layer 1. Background
Layer 2. Florabella's BW Film action
Layer 3. Kim's serendipity texture with soft light at 50%
Layer 4. Bumped down saturation
Layer 5. Added text
Layer 6. Added watermark
I'm linking this post to Kim Klassen's Texture Tuesday.
This is also part of my 30 Days of Spring Photo Challenge.

It runs thru May 15th, but you are welcome to join at any time and you can do as little or as much as you would like.

You can add your pics to my 30 Days of Spring flickr group.

You can tweet it using the #30dos hashtag.

Or you can do a post and share it here at project alicia. (The linky is over at Day 1.) Just grab this button.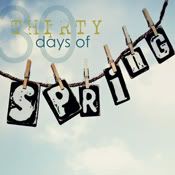 The important part is to get out there and start snapping! What kind of images are you capturing this spring?