I'm not sure why it's taken me so long to make this announcement. Maybe it's because hub's work has still not been informed. Or maybe it's because I'm having deja vu, having just finally rid myself of my last house after a never ending agonizing short sale. But it's most likely fear. Fear of the unknown. Fear of failure. Fear of making the wrong choice.
As much as I've been dreaming of getting unstuck from this place that we have called home for the better part of our lives now, I have yet to receive that confirmation that South Carolina is the answer.
You may remember my guest post, "
Stuck
" from last summer. I brought it back over here to project alicia for a memento of that time in my life.
Here's an excerpt.
"I have attended school, had multiple jobs, birthed two children, and moved twice, and we are still here… sentenced to a live out our final days here in this wretched state. Can you say STUCK? That is exactly what we are. Stuck in IOWA. Stuck in Cedar Rapids. Stuck in this school district, in these school boundaries, in this neighborhood, in this house, in this job. STUCK."
In my
secrets revealed post
, you can read about our spring break trip and hub's interview there, and my insights on nuclear power. Make sure to find your reading specs, it's a doozy.
But the sign is up.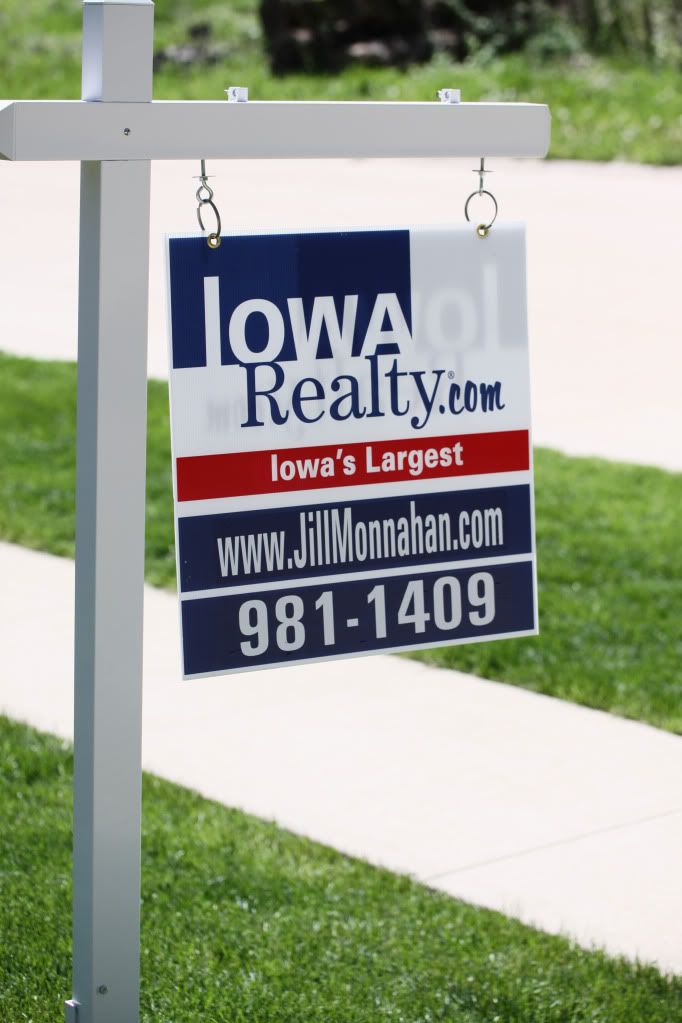 And it's really happening. Whether I can bring myself to tell my neighbors or not. It is a huge part of our life right now. On a normal, ordinary day I like my home to be in order. But on open house days... The show-ready, make-your-bed-flush-the-toilet-don't-track-mud-through-the-house crazy possessed mama comes out. (And yes, unflushed toilets and mud tracks have gifted me just moments prior. I don't make this stuff up.) I hope I don't lose my mind in the process.
Scrubbing toilets. Pruning bushes. Wiping floors. Cleaning every nook and cranny. Times ten. I am determined to get this home sold.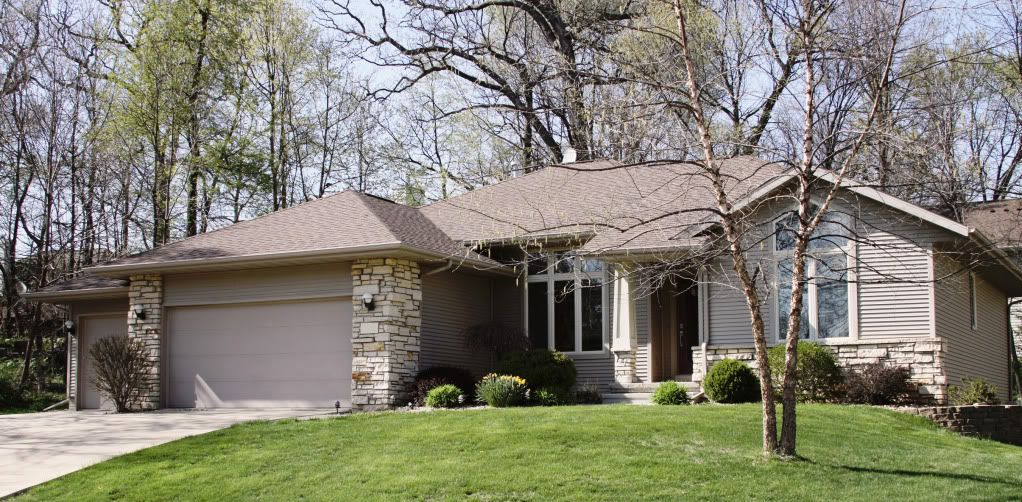 If only the kids were on the same page...
So, if you haven't heard from me much- I was most likely doing some unpleasantry or two that I dream of having hired help for. Having hubs gone, working full time, and cleaning like a crazy around the clock about killed me. My poor hands are tired, bruised, and calloused. The kids took out 3 thorns and my nails may never be the same again. And the fun has only begun.
So, the verdict is, getting unstuck is a whole lotta hard work! Wish me luck!
And if you know anyone crazy enough to move to Iowa, send 'em my way. Here's the
virtual tour link
. And it has really greened up since these pics.
-------------------------------------------------------------------
A special thanks to Rebecca from
Simple as That
for selecting
my dandelion
shot for her round up.
Also wanted to thank
Becky Higgins
for the shout out this week. (And
Megan
emailing to bring it to my attention.)
Life is crazy, chaotic, unpredictable, and beautiful. And I wouldn't want it any other way.