Yes, I am FINALLY seeing pink. My rhododendrons are in bloom. And I couldn't help myself this week. I just had to pick a few. You might have seen them in their all natural state in my
day in the life
post.
But today I am sharing them all dolled up in their best dressed, textures that is. Kim Klassen challenged us to do a photo with a teacup. Unfortunately I don't own even one. I considered checking out an antique shop, but time got away from me. So, I cheated. And used the next best thing. A mason jar.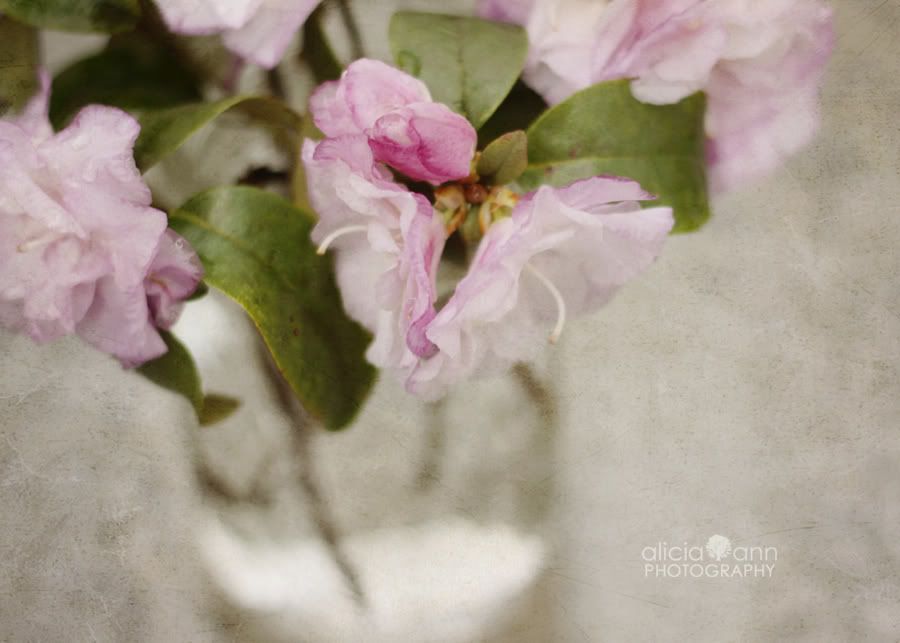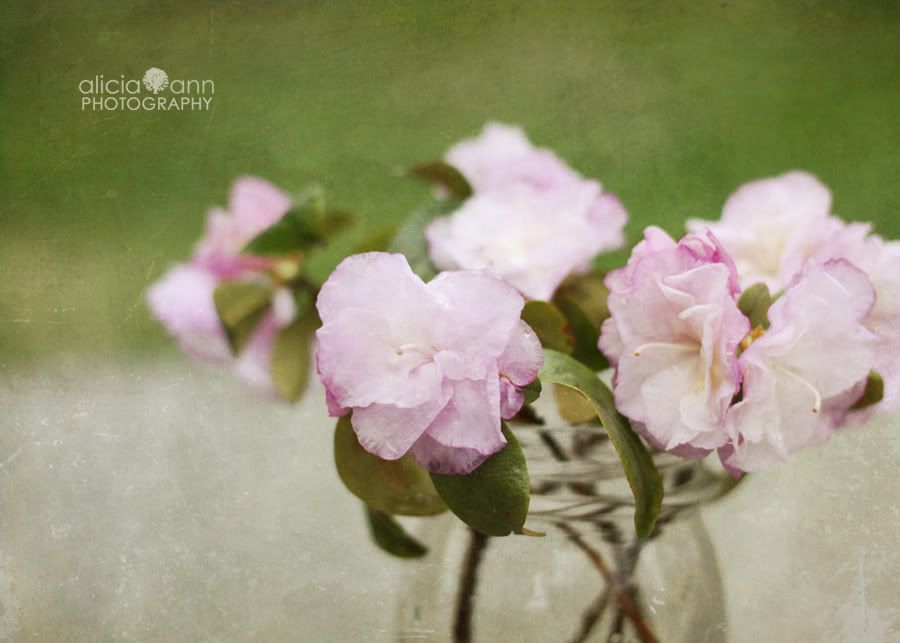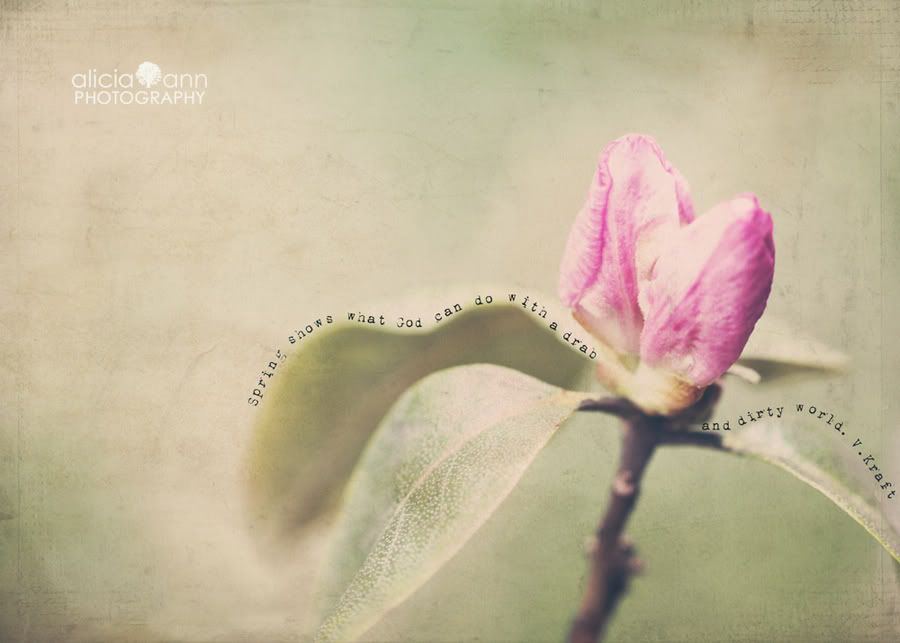 And rather than share the formula today, I thought I'd just talk about the instructions for how I achieved this text. You may remember this photo from a post last week,
The Little Things
. That post generated lots of questions. I'm sure there are easier methods out there, but I actually used photoshop elements and created individual layers as needed and turned the text in the direction that followed the curve of the leaf (using the move tool). Word of advice: Do this after the kids go to bed. It is a bit tedious and you need to be able to concentrate.
Some microsoft word programs have curvy text, paint shop pro has curvy text, adobe illustrator offers this feature, and I'm sure I haven't even scratched the surface, but if for some reason your software doesn't, try to warp text.
There is also an easy version for text paths (aka cheat method) for photoshop elements.
Creating Keepsakes offers
free downloadable text paths
. Circle, square, heart, swirls, waves, and several others that you can open in elements and plug your own text into. A very cool trick to enhance your photos. It's not new. It was first featured back in 2009, but the putting it into practice is new to me.
But if you want a custom shape such as the one found on the flower above, I still like do my own manual layers to control the outcome.
This last photo was featured on
A Rosy Note
for Photo Feature Friday and also picked as a top five fav for Fabulous Friday of
McDougall Photo Blog
.
That's all I have for now. Feel free to share any tips you might have and I may not always have answers to your questions, but I am more than happy to try. Ask away.
This is also part of my
30 Days of Spring Photo Challenge
that runs through May 15th.
You can add your pics to my
30 Days of Spring flickr group
.
You can tweet it using the #30dos hashtag.
Or you can do a post and share it here at
project alicia
. (The linky is over at Day 1.) Just grab this button.