My cup is empty. Ever have days or months like that? That you go, go, go and do, do, do. Your nails are neglected, your hair is dull, and your eyes bear dark circles. Your once perky, put together self is replaced by a dumpy person you hardly recognize in the mirror. And you are too tired to care. Then one day you suddenly realize you have nothing left to give. Filling your cup becomes imperative...
I took a run to
soak up all the new gorgeous green lush
around me. I indulged in a special treat. I had lunch with a girlfriend.
Then I set aside a few minutes to scrapbook. Back in the day before our formal office came to fruition. Pre-blogger, twitter, and facebook days... I had a scrapbooking room in the basement. Tables, space, all my goodies at my disposal. I could leave a page or two+ out and go about my day to return later, brimming with inspiration.
Then the digital world forged ahead. Paper became a thing of the past. My trinkets and treasures turned dusty. And my scrapbooking days were becoming fewer and fewer. Shutterfly and tiny prints did the legwork for me. And so many other sites were popping up, jumping on the insta-paperless-books bandwagon.
I miss it. I miss sitting and transforming a photo. Or ten photos. I miss the story I can tell with paper. I miss the creative outlet it provides.
So this week as the laundry piled up and the blogs went unread, I sat to again scrapbook, little bits here and there. Not the pre-made books. (Although I love those and they will also grace my coffee table.) I mean the real deal. The pages that start with a single thought and turn into a one-of-a-kind work of art customized just for me. The pages that make my creative juices flow. The perfect formula to refill my cup.
Now if I could only figure out how to do everything I want to digitally... Sigh.
I like the 12x12 books. And yes, some of it will be cut down the middle (as I design it as a 24 in spread), but I prefer my pages to flow that way. I think it gives a more uniform look. Here is an example from many moons ago- old school. (And good thing I don't take pics of scrapbook pages for a living. I'd need to practice a bit.)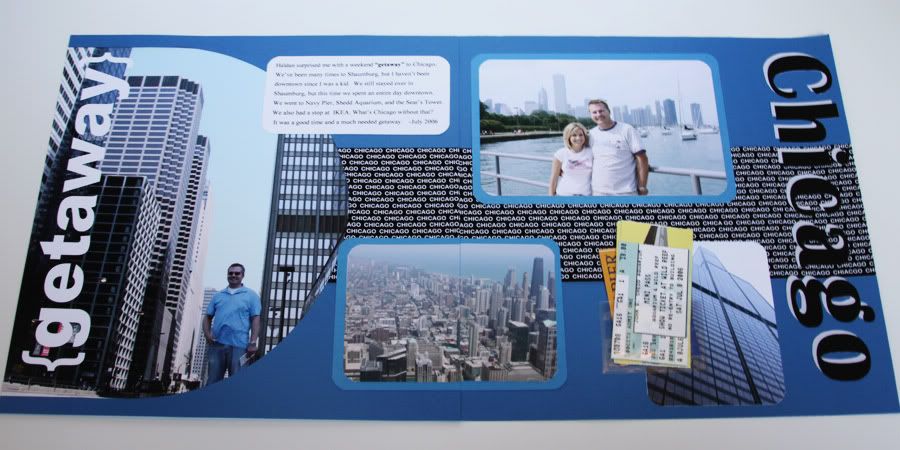 I am no Becky Higgins or Ali Edwards, but I find the process therapeutic and rewarding.
And here for your viewing pleasure is a few of my own, not one alike, digital pages. Nothing extraordinary. But mine.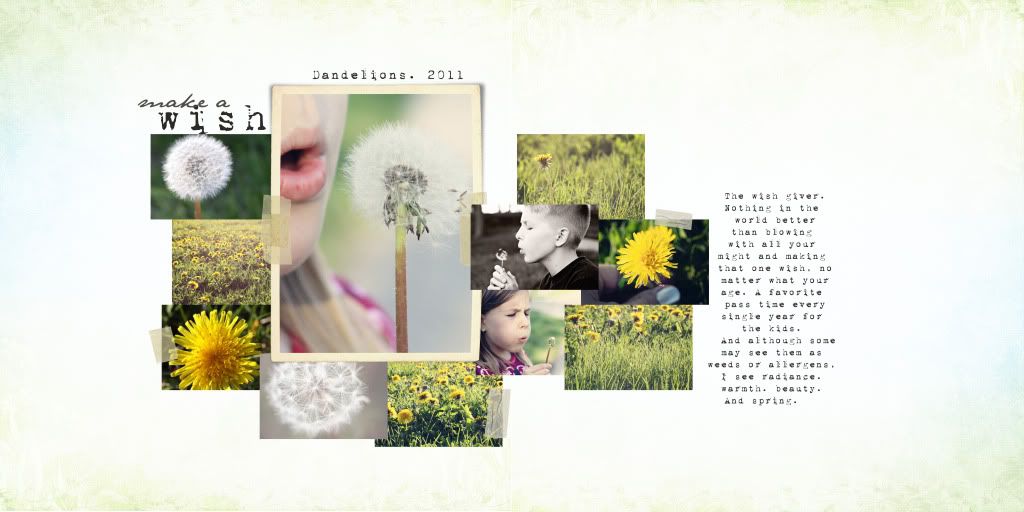 (Credits: Layout inspired by a July 2009 Becky Higgins sketch in Creating Keepsakes, Photos cropped to 4x6 and 3x4 sizes in elements, K Pertiet Vintage Frames No 4_3a and K Pertiet assorted tapes from Designer Digitals, This Day project 365 paper-2 by Faith True, text 1942 Report and Jane Austen)

(Credits: Lindsay Jane template No 78, Text 1942 Report and 3theHard way RMX)


(Credits: Lindsay Jane Morning Dew paper #02 and #03 shaped with filter>distort>pinch in elements, Background Sweet Tomato Ordinary Moments Ledger paper, K Pertiet Messed Up Blocks Mask No 3-2 from Designer Digitals applied with color dodge in elements, K Pertiet Graphic Pop Sprays flourish No 1 and 2 from Designer Digitals, K Pertiet date stamp No 2 from Designer Digitals, Text 1942 Report and Bickley Script)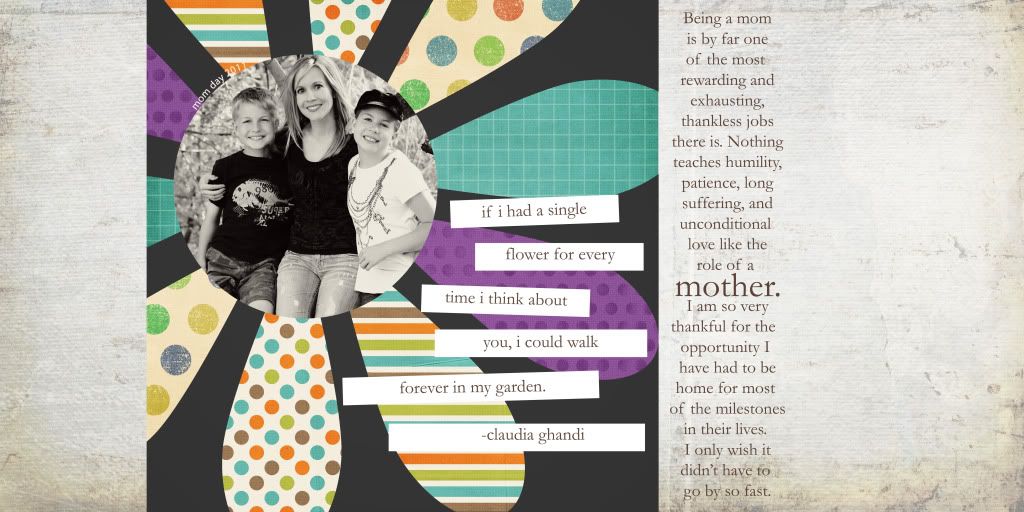 (Credits: M Originals Template No 12, Paper- Everyday Memories WD 525600 pattern 5, 6, and 11, M Originals Polka Dot Paper Purple, M Originals Tropical Polka Dots, Background- Shadowhouse washed out texture at 60% and Over the Moon Textures Two_30bw at 30%, Text Myriad Pro and Garamond Regular)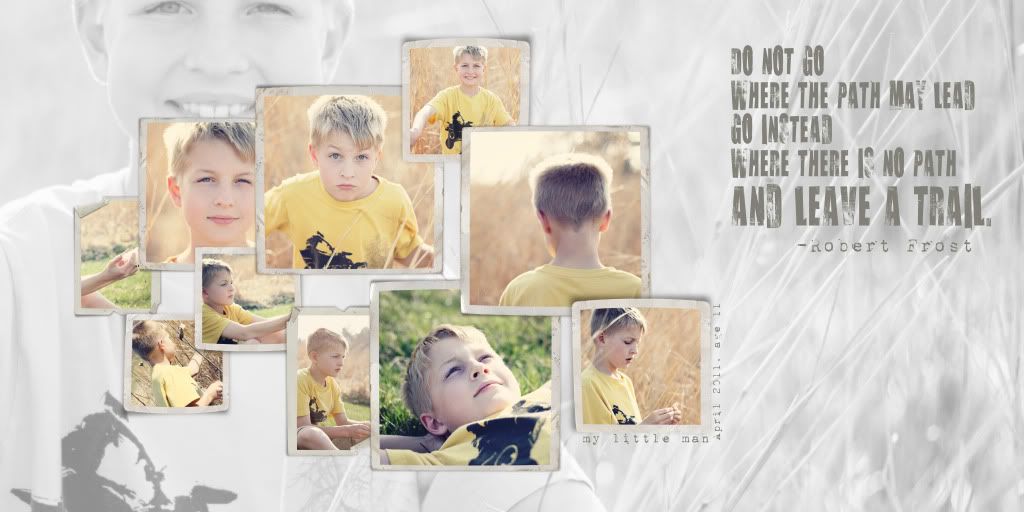 (Credits: Template K Pertiet No 17-3 from Designer Digitals, Background photo using luminosity from elements, Text VTKS Choice and 1942 Report)
By the way, all pages were assembled as 24x12 in photoshop elements 7 at 300dpi.
What are you doing lately to "fill your cup"?
Thanks for stopping by.
P.S. If you missed the news I am now projectalicia.com. You should be redirected, but you may want to update your GFC. And don't mind me, just doing some redecorating- AGAIN. A bit of an identity crisis?
If you have a photo just link it below. Wordless, Not So Wordless, or Wordful posts are all welcome. Make sure to stop by some of the other WWs.