I couldn't have asked for a better Memorial Day weekend. Hubs was even off for a few hours. Memorial Day brought with it fab summer temps in the high 80s/low 90s. It was muggy and hot. Long overdue. And wonderful. If it wasn't for all the gnats it would have been pure bliss.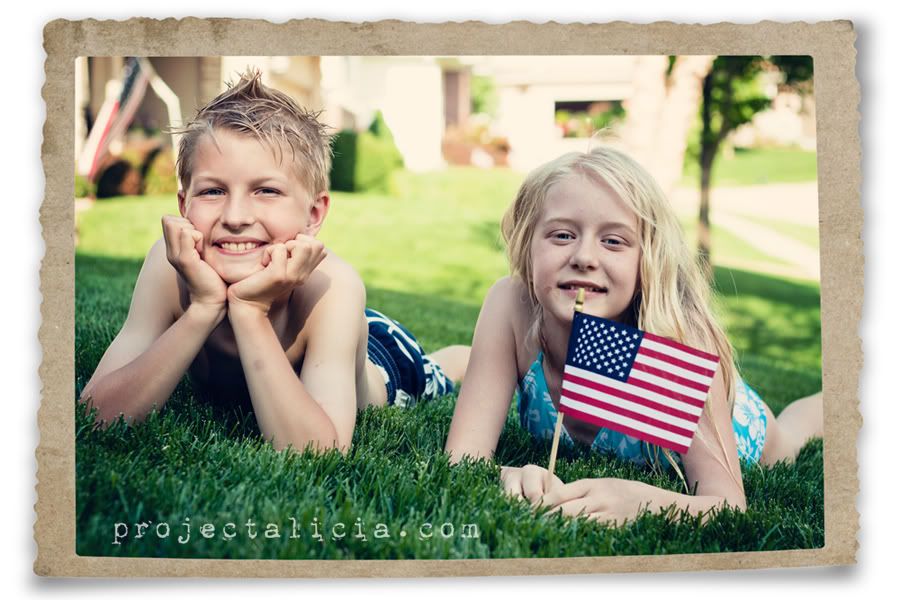 Pokey was resourceful and managed to stay cool.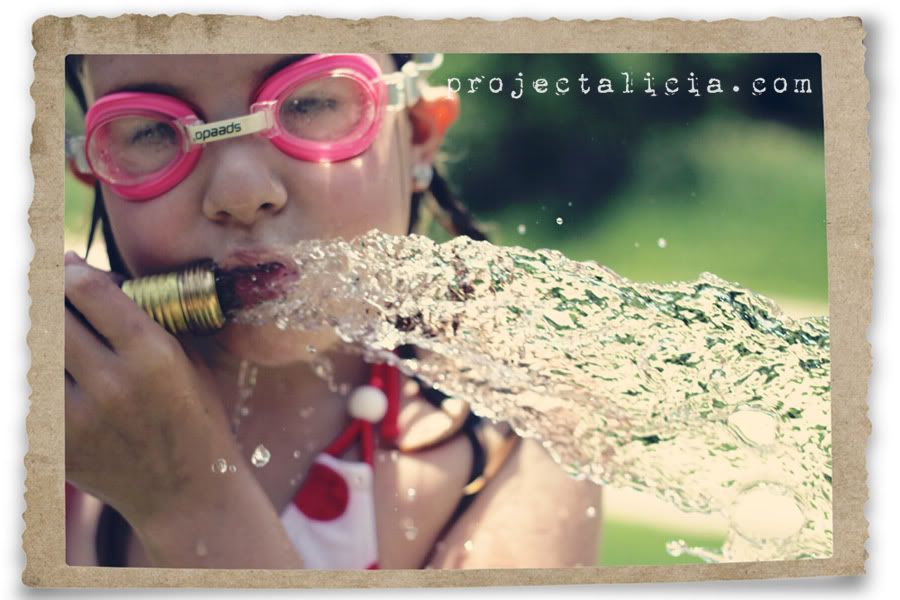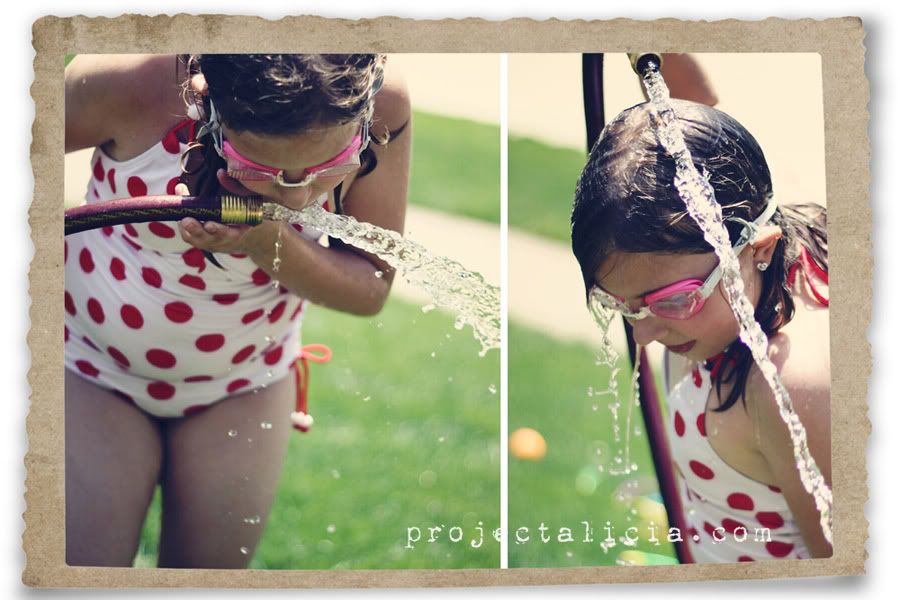 Hubs barbecued chicken.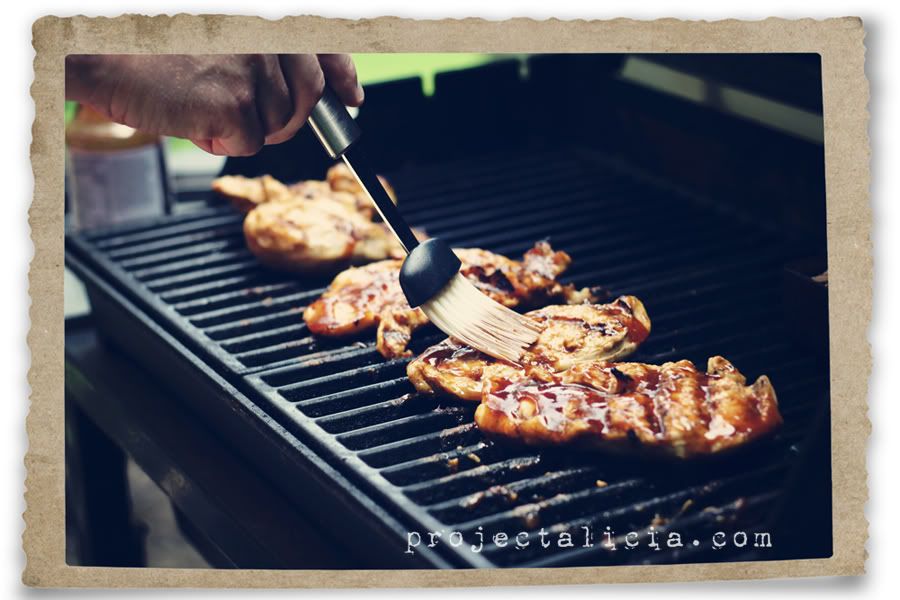 We ate yummy food. I didn't even get a pic of my potato salad, which by the way was the "best ever" according to the fam.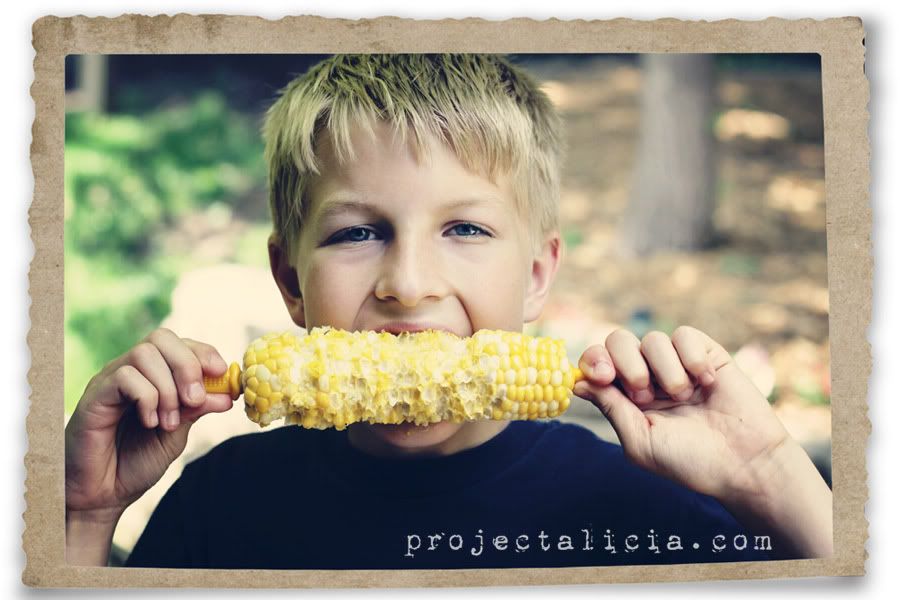 The kids ran through the sprinklers with neighborhood friends.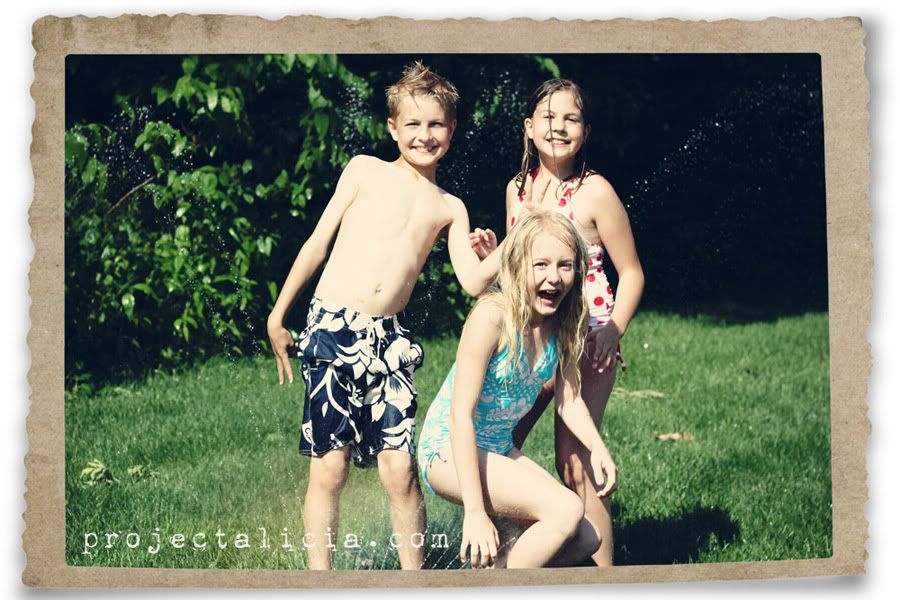 They ate popsicles. In the street. In their suits.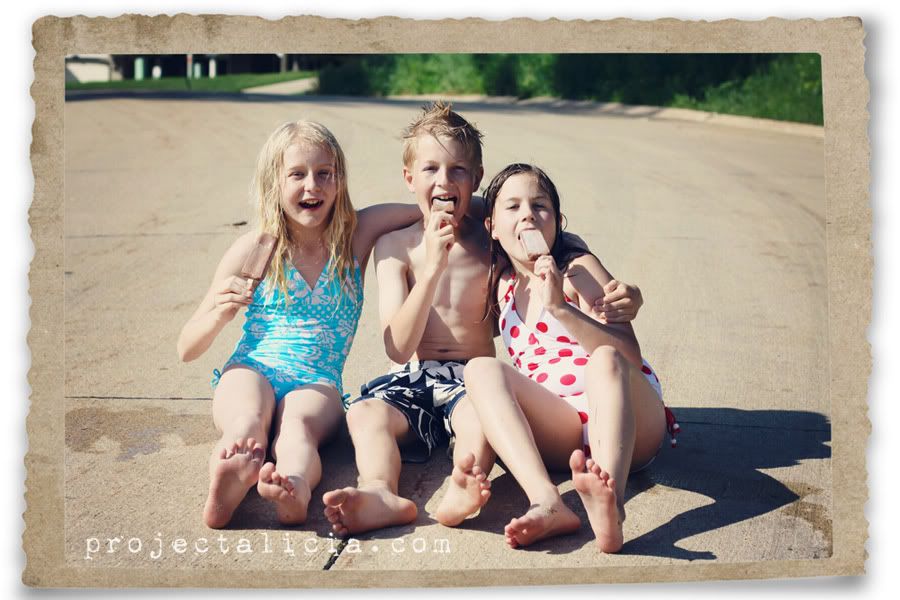 In the sweltering heat.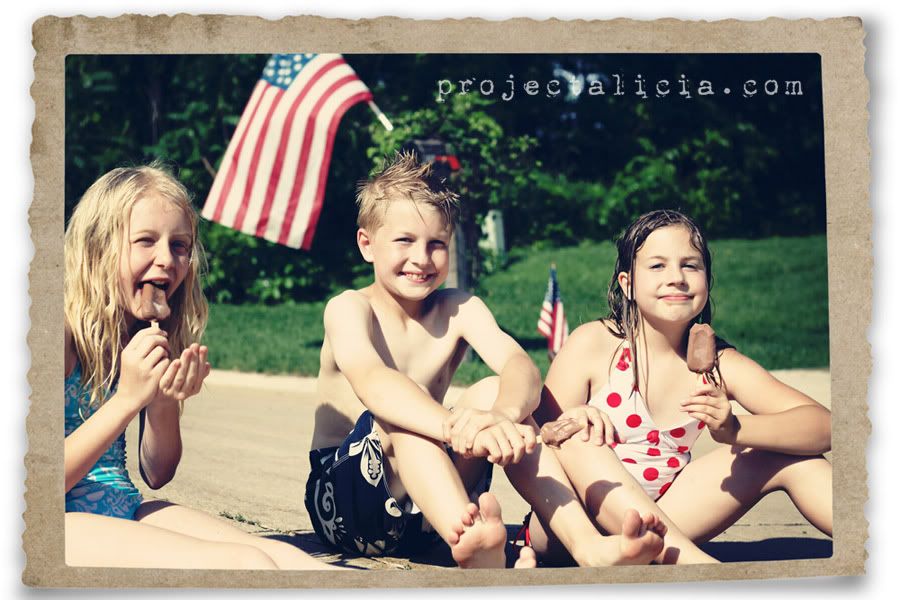 Little Man caught ginormous bullfrog tadpoles.
And climbed trees.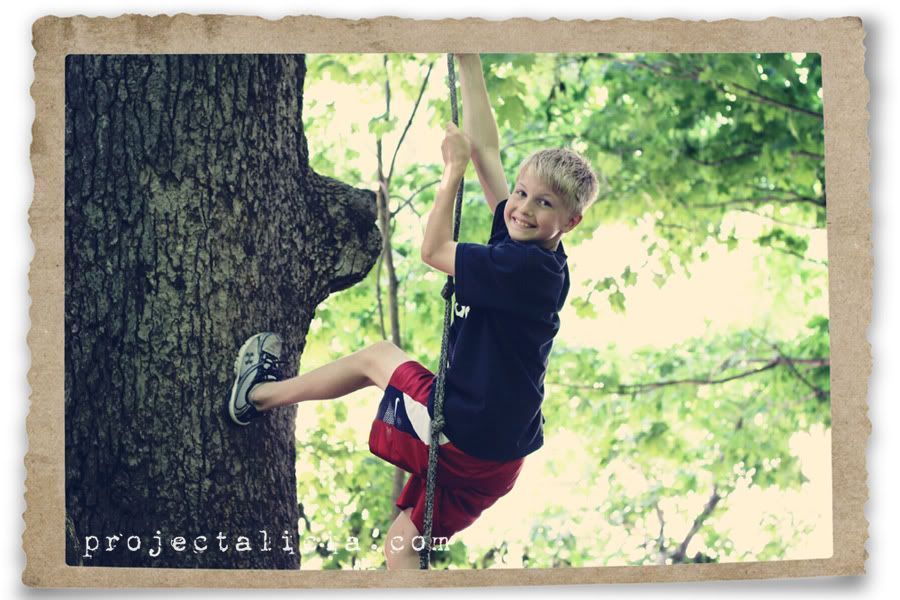 Pokey picked "flowers" while I prayed she didn't fall prey to the poison ivy like her brother.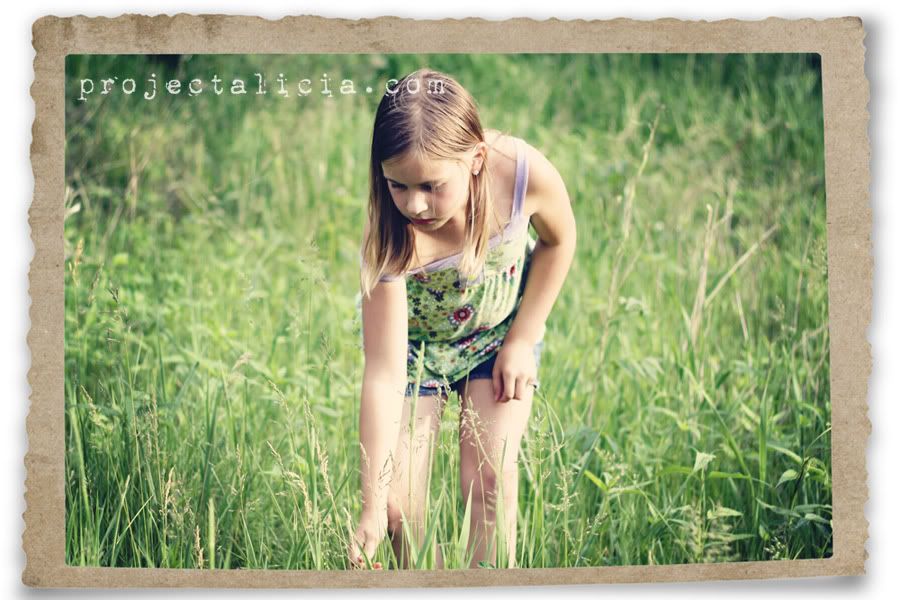 (Krafty Photo Frames by K Pertiet, found at
Designer Digitals
. Photos processed with Florabella Halo Action.)


And wouldn't ya know it? The fun has only begun. School lets out this Thursday.
I couldn't be more stoked about summer and all it brings. Plus the endless photo ops.
If you didn't hear, the lovely Kristi from
Live and Love out Loud
and myself are teaming up to bring you a fab new summer meme.
LAZY CRAZY DAYS OF SUMMER Photo Challenge
that runs Jun 3rd thru Aug 26th.
Grab the button and stop by this Friday (Jun 3rd). The theme this week is flowers.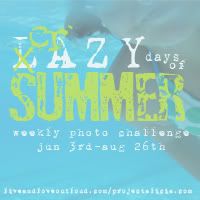 Everyone is welcome to participate, whether you are a novice or a pro, own an SLR or a point and shoot... A perfect way to practice your photog skills while capturing fun summer moments with your family. And I am giddy with anticipation... Can't wait to see what you come up with.
For your convenience we also have a
Crazy Days of Summer Flickr Group.
You can find more details about the meme as well as updated themes in my
Summer Photo Challenge Page
located in the far right tab under my header.
And the winner of the drawing over at Alicia Ann Photography is... Sarah from NapTime MomTog.
Please email me at
lish@mchsi.com
so you can let me know which item you'd like from my
etsy shoppe
. I added a couple more over the weekend, so make sure to take a peek.
Thanks for stopping by!
If you have a photo just link it below. Wordless, Not So Wordless, or Wordful posts are all welcome. Make sure to stop by some of the other WWs.