(Digital flag banner purchased at Lilly Bimble.)
Thanks so much for making your way to Week 4 of the Crazy Days of Summer Photo Challenge! Today as you navigate through the yellow maze, you will find a tip for every photo. I am by no means any kind of expert on the subject, but years of mistakes have taught me a thing or two.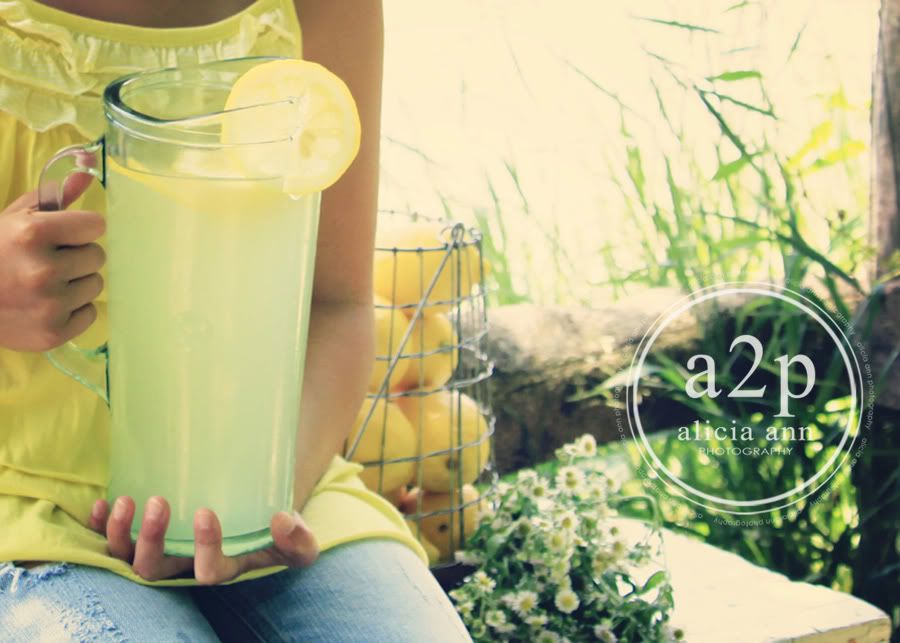 Tip #1- Take lots of photos.
Digital cameras now allow you to instantly view the results and delete whatever photos you are unhappy with. Regardless of what some pros may claim, it often takes tons of photos to get that perfect shot- even when the stars are aligned perfectly. After weeding my way through a couple hundred (GASP) pics of my daughter's get-this-bug-off-me face I found some gems. Happy sigh. It was not all for naught. But the picking and choosing of the cream of the crop is a monumental task if your name is Alicia and you can't make a decision to save your life. So, bring on the yellow photo overload!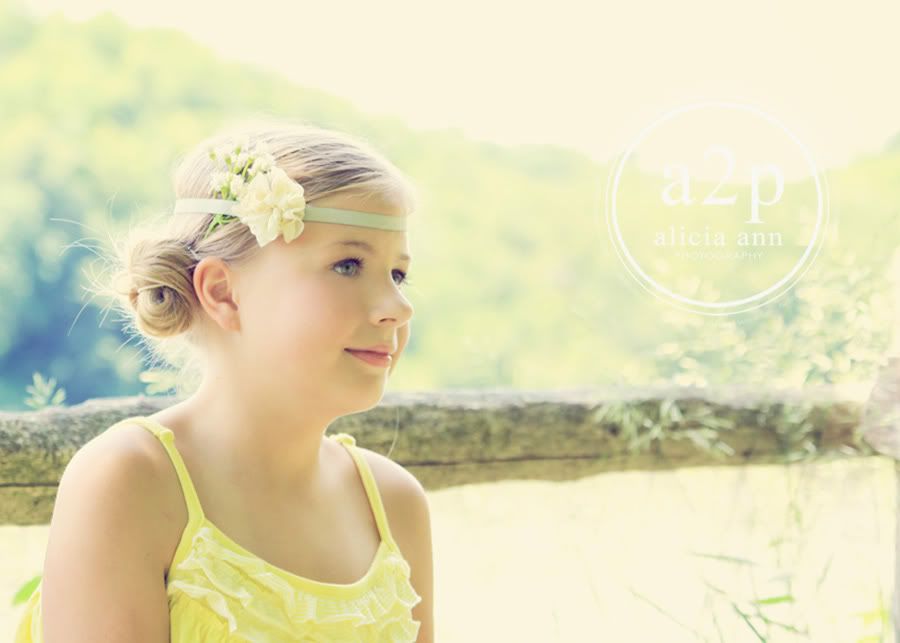 Tip #2- Choose the location ahead of time.
Getting the photos we want often requires a little prep work. So, I dragged my bench and my lemonade to a shady spot immersed in the woods of the
Palisades-Kepler State Park
because regardless of what her face may say in the other 200 photos, my daughter prefers to be outside in nature. She loves tadpoles and frogs and I was convinced that this would be a perfect location for some fabulous yellow shots. And since I'm a bit biased, I'll let you be the judge.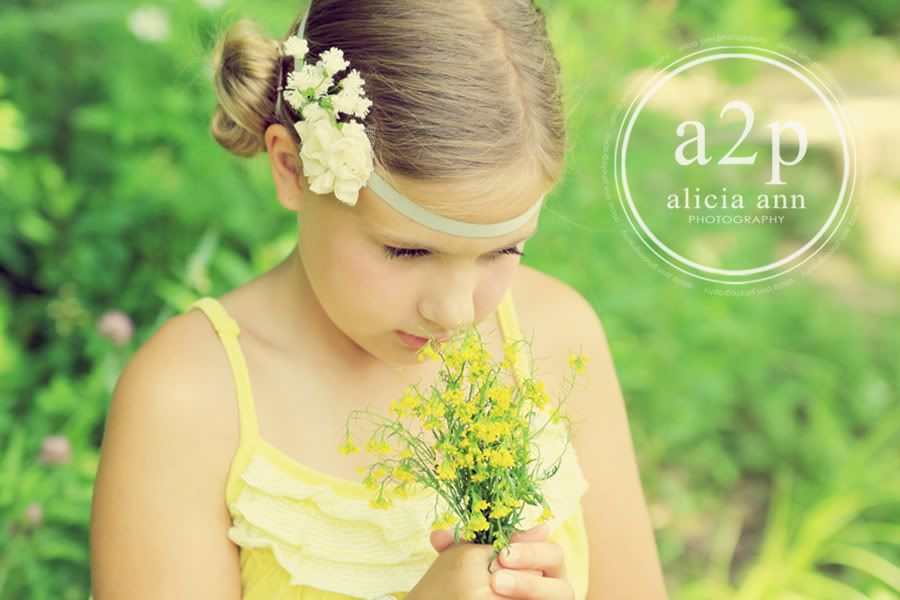 Tip #3- Know your camera.
Whether you have a stock lens or a $1400 canon (just dreaming out loud) you have to know how it works for optimal results. Read your manual, take some classes, or just shoot! Practice is the best way to learn. If you are going to shoot midday as I did here, make sure to find a shady spot. Evening light is preferable for portrait photography. I loved working with my new Tamron 28-75mm f/2.8. A fabulous addition for portrait shots. You can read more about my thoughts on auto vs manual modes for DSLRs
here
.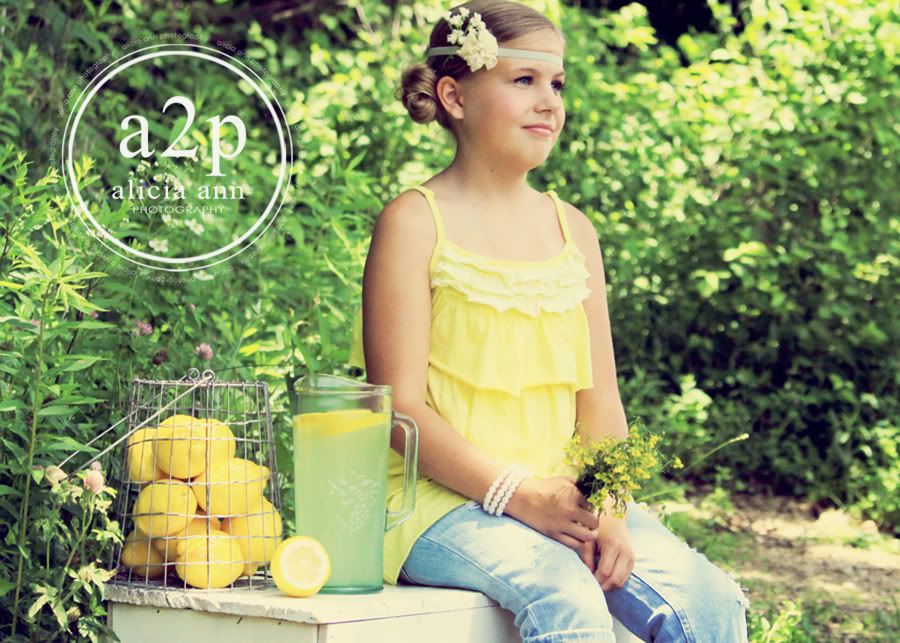 Tip #4- Accessorize.
Costume jewelry and cute hair accessories are perfect for girly photo shoots. This headband was made by yours truly because I ran out of time to order something fabulous and we were left to resort to Michael's. No judging. I have my eye on some adorable headbands and clips at
Poppy Row
. But, I do believe the accessories can make or break a shoot.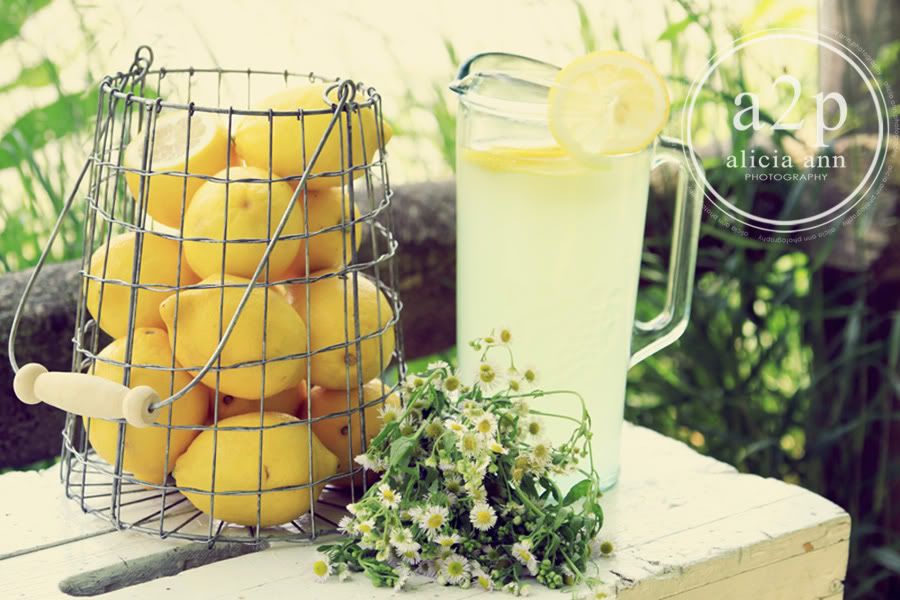 Tip #5- Use props.
Don't be afraid to use props. They can put the subject at ease. What screams summer more than a freshly squeezed glass of lemonade on a hot day? Or some sparkling lemonade from a bottle. Whatever works. Use your imagination. We brought our bench I found at an antique shop and picked some wildflowers- both perfect additions for the setting. Don't forget the scissors and bug spray!
Tip #6- Know your actions.
Actions can enhance a photo. For this photo I applied the
CoffeeShop Perfect Portrait 3
to give it that porcelain doll finish. Love it! It was used in addition to my favorite new-to-me Florabella action-
Daisy!
It can be found in her
Spring II Collection
. Most of the photos in this series were processed with Florabella's daisy or halo actions for that soft, summery feel. If you don't have a photo editing program, you should look into photoshop elements. It is under $100 and a fabulous program that allows for pro-looking results. Or use a free program like picasa or photoscape (which is also great for collages). These freebies won't work with actions, but they have plenty of different options to spice up your photos. No need to settle.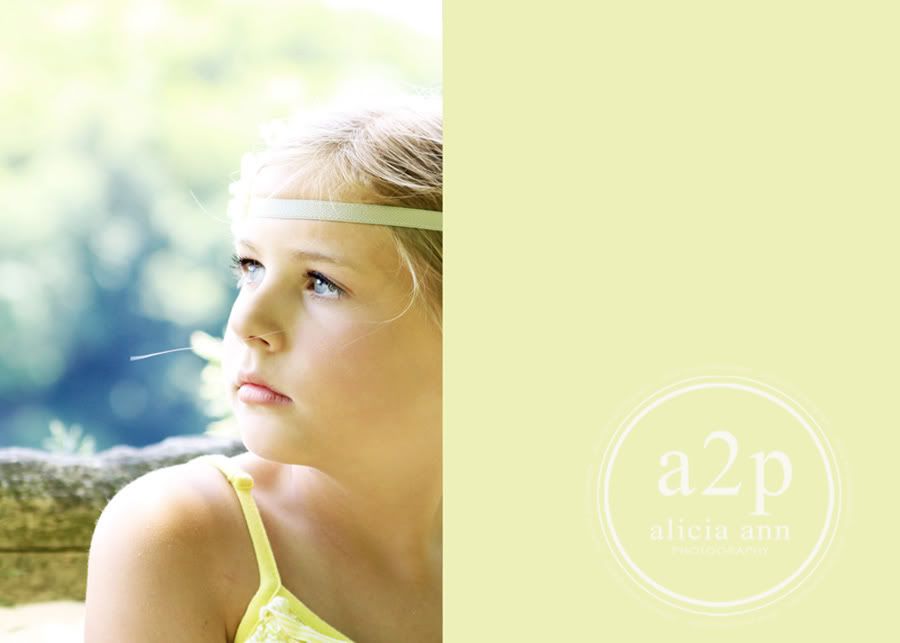 Tip #7- Keep shooting!
Even when your subject looks away. Sometimes if you pay attention you will catch them in the most beautiful moment. The lighting couldn't have been more perfect. I only wish I knew what she was daydreaming about.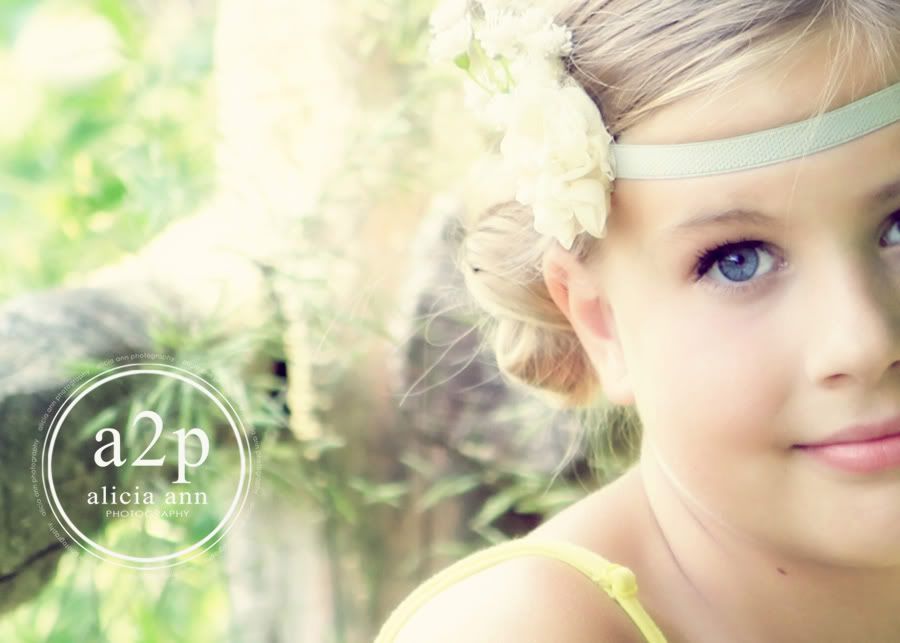 Tip #8- Remember the details.
Frame a few close-ups or crop them after for a fun effect. Photograph the details of your subject or props. It can be a nice addition to the collection.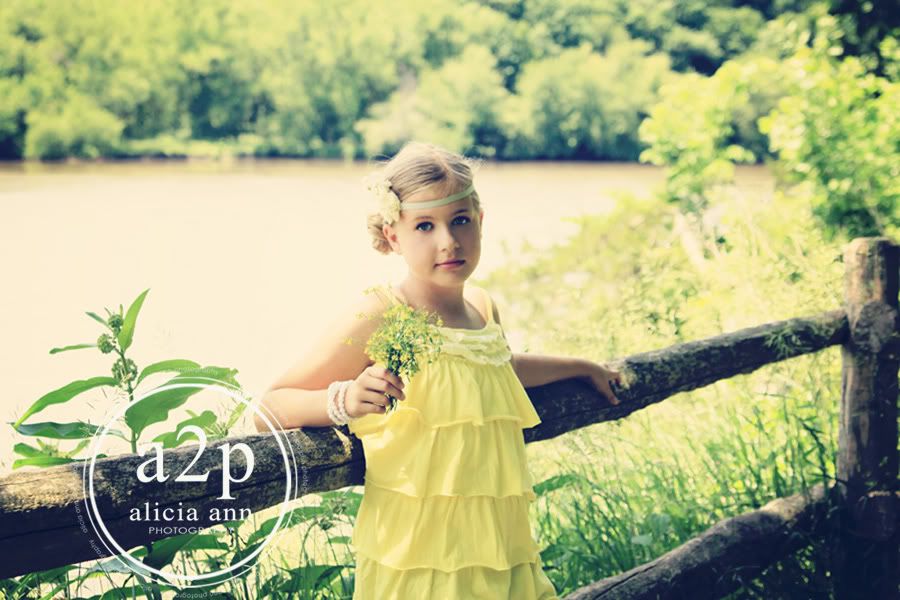 Tip #9- Count down.
When your subject is exhausted and ready to quit (or is whiny as all get out), give them a number of photos left. Those last 20 photos were by far my most favorite. She relaxed and I even found a few smiles.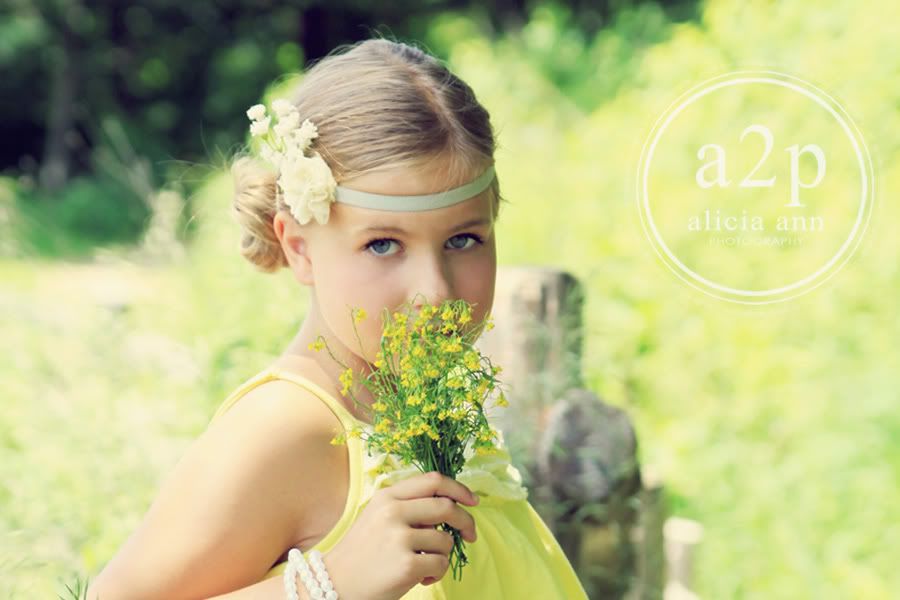 Tip #10- Snap UNposed photos.
There is a special art to staged "unposed" photos. I much prefer to capture my subject in the moment, without that cheesy smile or the stiff I-hate-taking-pictures-can-we-be-done-yet body language. This is not always an easy task. It is like the holy grail of photography. Candid looking professional shots take a little effort. Place your subject where you would like them and have them hold a prop. Talk to them and try to put them at ease. Tell a joke or a funny story if you want great smiles. Let them know if their hand or arm placement needs tweaked. Then snap away. Hopefully it will result in slightly staged, yet beautiful looking, unposed photos.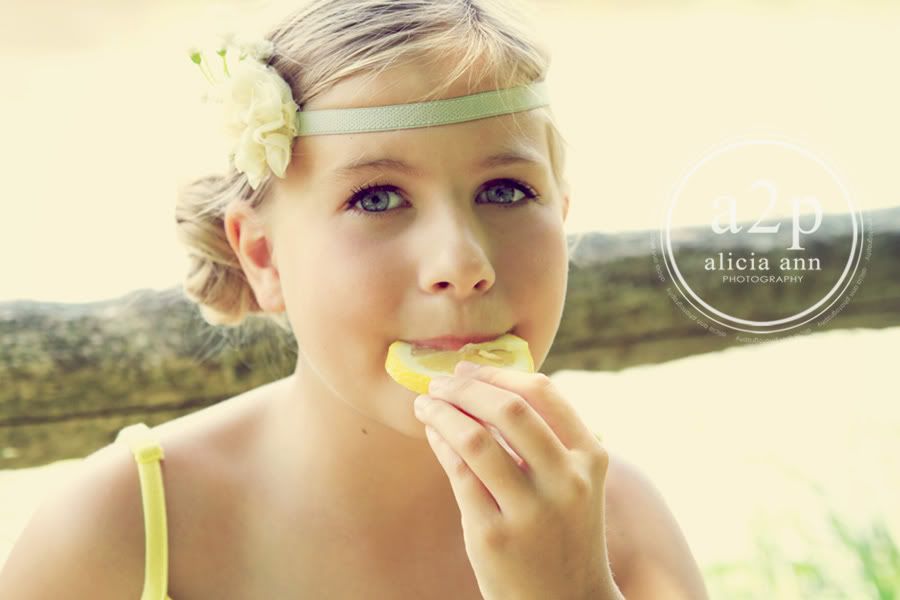 Tip #11- Have fun!
With all of the preparations and technical stuff it's easy to forget to have fun. My daughter reminded me of this when she picked up that lemon. It turned out to be one of my favorite shots. Just relax and go with it.
Yellow is by far one of my favorite summer colors. So many beautiful shades, but I especially love these softer hues. I had so much fun with this shoot! You can find the complete collection at
alicia ann photography
.
----------------------------------------------------------------------------------------------------------------
Share your favorite images inspired by the Crazy Days of Summer theme-of-the-week and grab our sweet button while you're at it!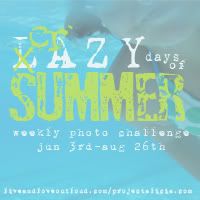 Please link directly to your Crazy Days of Summer blog post or Flickr photo, not your blog's home page or Flickr Photostream. Feel free to share your photos in our
Crazy Days of Summer Flickr Group
as well.
The linky will remain open from 12:00am Friday – 11:59pm Wednesday.
Make a few new friends by visiting and commenting on the previous entry in the linky list.
Each Thursday, a few of our favorite images from the
Crazy Days of Summer Photo Challenge
will be selected and featured at
Project Alicia
and
Live and Love Out Loud
.
You can find more details about the meme as well as updated themes in my
Summer Photo Challenge Page
located in the tab to the right under my header.
The theme for Week 5, July 1st is Light.
Don't forget to stop over at
Kristi's place
to see her fabulous YELLOW shots. I am giddy with anticipation- can't wait to see what y'all came up with!