Leave it to me to procrastinate until the very last second and then come up with a crazy hair brained scheme to complicate my life even more. Not the first, and certainly not the last.
Check out these last minute concoctions from
Father's Day 2009
and
Father's Day 2010
.
Should this year be any different?
After soccer, soccer, and more soccer, I had two very tired kiddos on my hands. But I couldn't help myself. I printed the 8.5x11 dad's day message, crossed my fingers, and hoped for a miracle.
And 32 takes later we got ourselves a winner right before the light disappeared for the day. At least one that didn't include grumpy faces or tears. And they even look like they like each other. Score. Not stellar, but sufficient.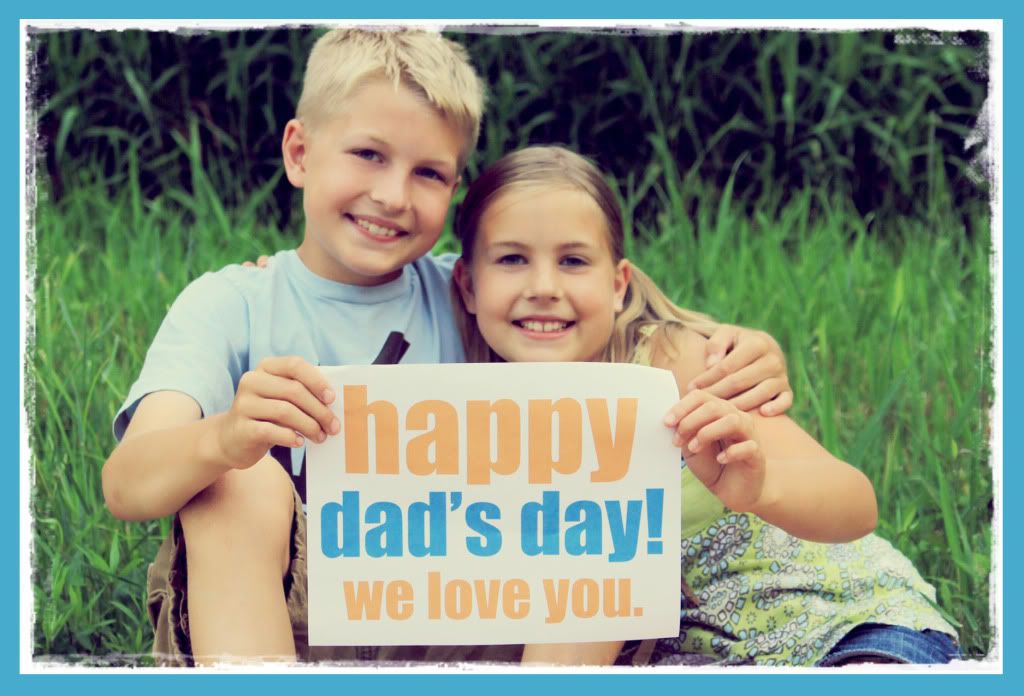 And when hubs gets home from work in the morning we will already be gone for round two of the Muscatine soccer tournament. I thought this would be nice to come home to in our absence.
So, call me crazy.
I made it a 4x6 card and then added 1/4 inch for the blue border. I added it to a white 8.5x6.25 blank canvas (doubling the height). Printed, folded, had the kids add their own message inside, and voila! A personalized card for dad.
Hope he likes it. He is certainly more than I could have ever asked for in a father for my children. He genuinely loves to be with them and they have a very special bond.
To my dad, father-in-law, and all dads on this special day... wishing you a wonderful dad's day. Thanks for doing what only you dads can do!