Turns out spectacular bubble shots are hard to come by. (Unless you have a zillion dollar slow-motion camera.) Check out
these UN-freaking-believable shots
of a bubble bursting- soap molecules and all. (Not to intimidate you or anything.) I'm just mesmerized.
Perhaps I set my expectations too high for this one...
Between heat indexes ranging 100-115, thunderstorms, last minute Chicago excursions, and inopportune photo ops-- I was ready to call it quits. But hey, on an up note, all bubble making tools are 50% off at Walgreens right now. Go stock up! Or
make bubbles yourself
. Either way, a cheap way to spend some of those last days of summer.
Here are some of my traditional bubble shots.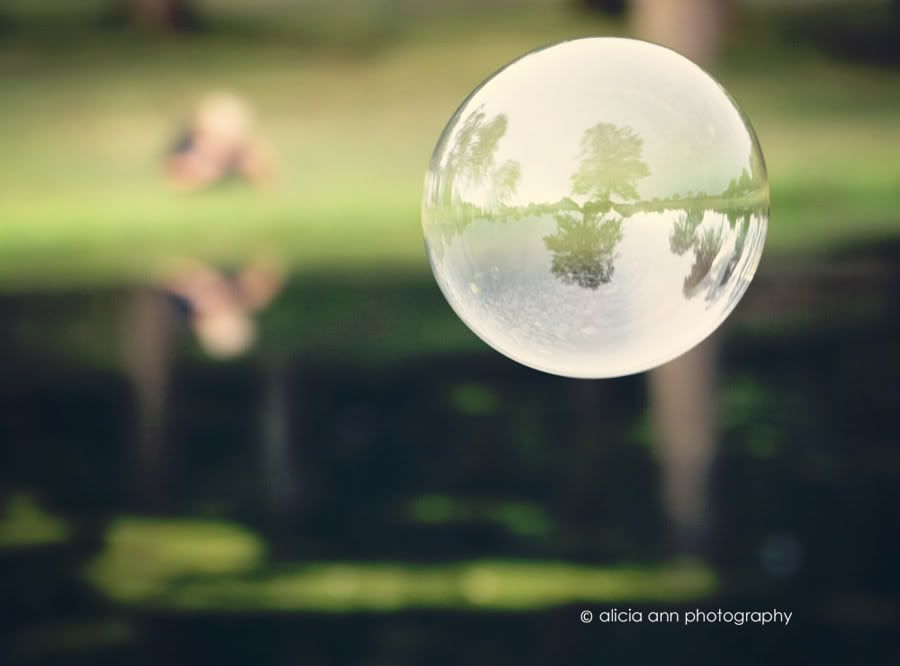 This is one of my favs. It has a nice reflection of the beautiful natural setting and little man in frog catching mode blurred in the background. Love the reflection from the water.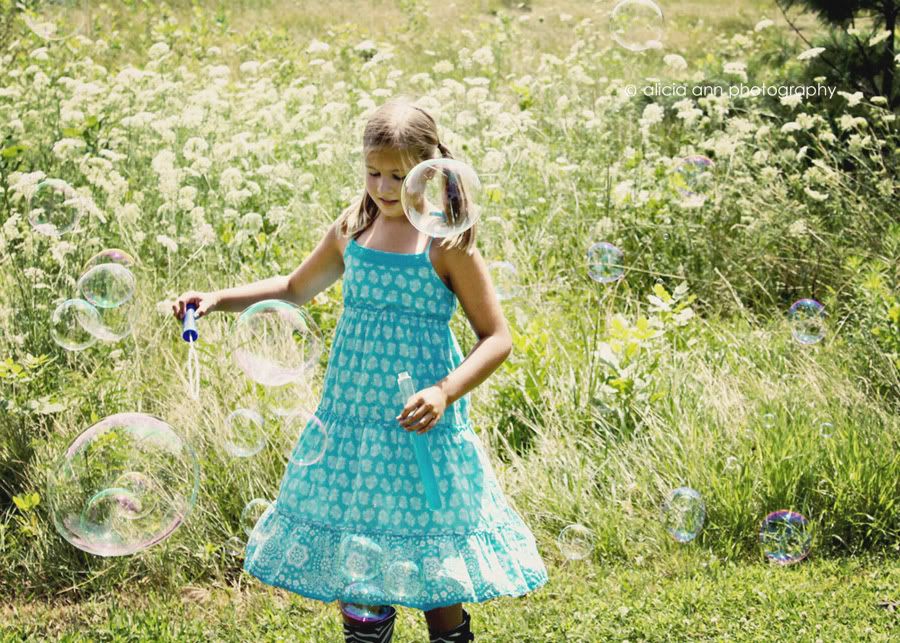 Pokey was the only willing subject with the heat, but her attention span was short lived what with all the distractions and all.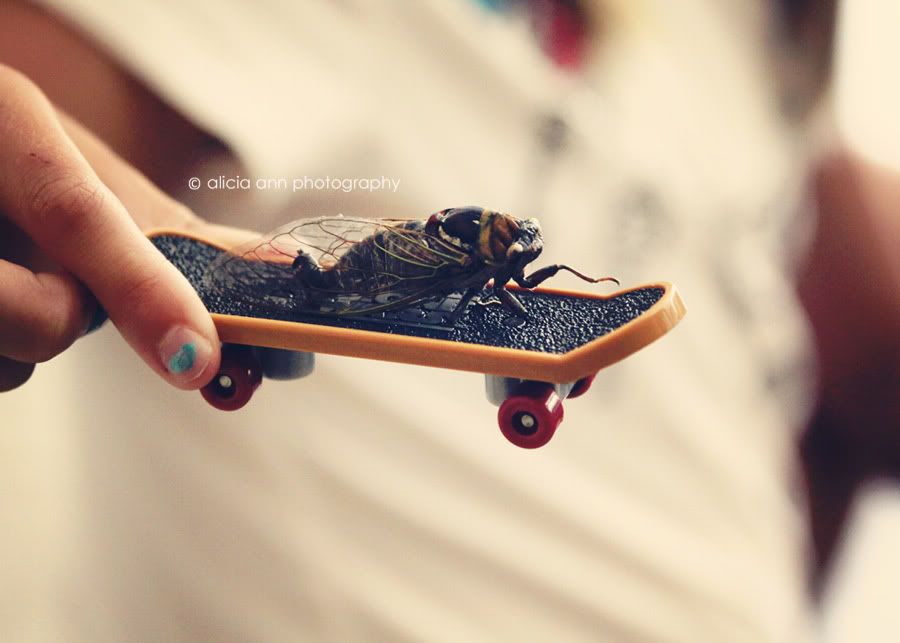 Who knew a dead cicada could be more entertaining than bubbles? (This would have been perfect for
critters
.)
My neighbor drove by as I was lying on the ground at a local golf course attempting to capture the bubbles floating in the air. I had to chuckle. I'm sure she thinks I'm nuts. Good thing she doesn't know all the crazy stunts I've attempted for photo ops. Shh...
This may be the best shot from the bubble making machine. It was a pain to keep unclogged. Any tips out there?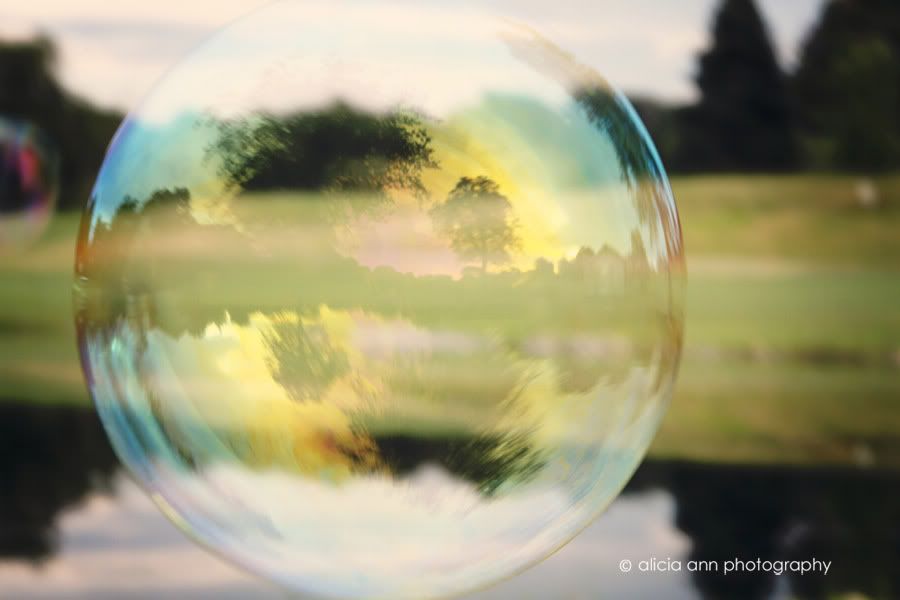 This one is slightly varied from the first pic with the sun setting in the background. A difficult time of day for crisp shots with so much movement.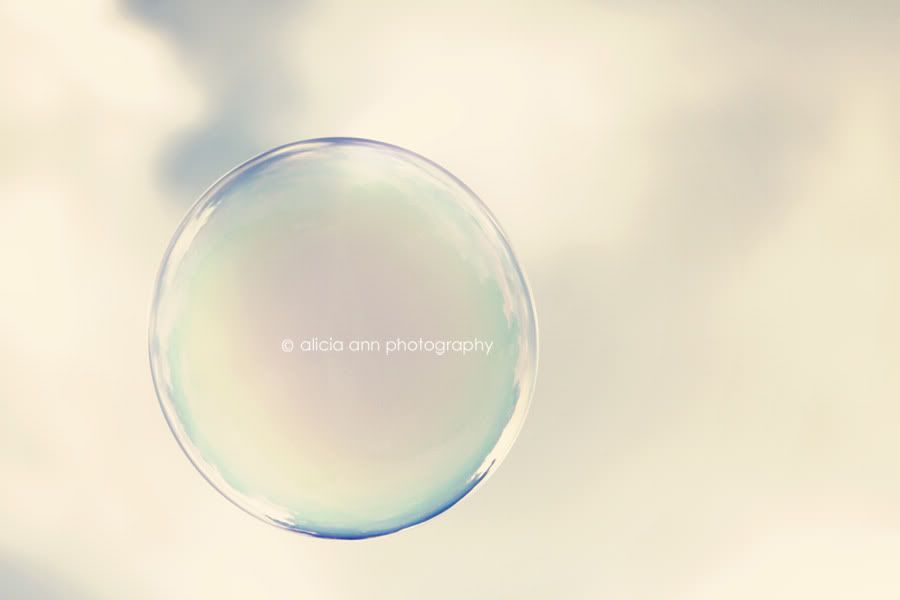 This one was late afternoon against a dull, cloudy-ish sky. Kinda cool. I added Florabella's halo action to give it a little pop.
And before I forget I wanted to mention that bubbles are not exclusive to summer. Try pulling them out this winter.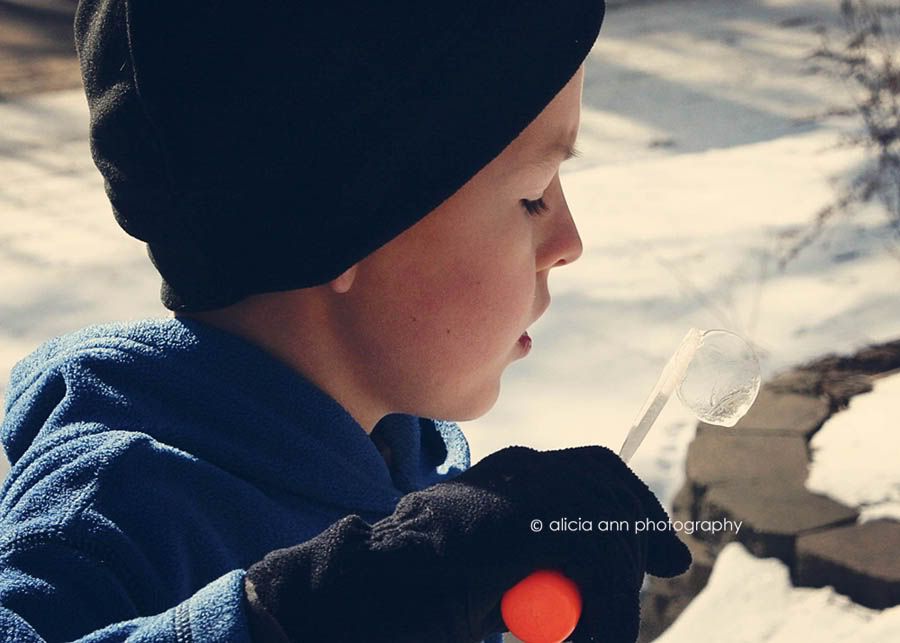 This shot was taken a couple winters ago. It's not the best photo, but take a closer look at the bubble. If it's cold enough, the bubbles may freeze and you can end up with something pretty interesting that will entertain the kiddos for a while. Little Man was totally enthralled.
Just so you know, it took several different photo shoots to get this handful of semi-decent keepers. Hope your efforts are more successful. And if they are, by all means please share your secrets. If not, don't get discouraged! Keep at it.
Another idea for bubbles is to use seltzer or carbonated soda.
You may remember this pic from a few months ago.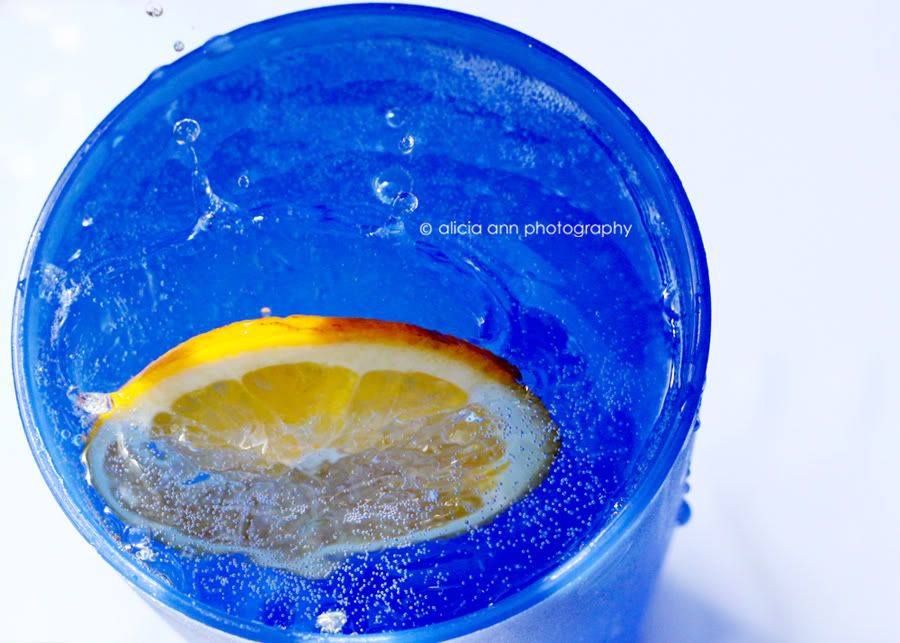 (This orange/sprite shoot produced way more keepers than all of my bubble photo shoots put together this week.)
You can see more of the collection as well as instructions for how to achieve this
here
.
There are also a couple of these available for purchase in
my etsy shoppe
.
That's all I've got today. Can't wait to see your bubble shots.
----------------------------------------------------------------------------------------------------------------
Share your favorite images inspired by the Crazy Days of Summer theme-of-the-week and grab our sweet button while you're at it!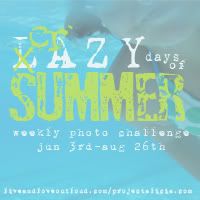 Please link directly to your Crazy Days of Summer blog post or Flickr photo, not your blog's home page or Flickr Photostream. Feel free to share your photos in our
Crazy Days of Summer Flickr Group
as well.
The linky will remain open from 12:00am Friday – 11:59pm Wednesday.
Make a few new friends by visiting and commenting on the previous entry in the linky list.
Each Thursday, a few of our favorite images from the
Crazy Days of Summer Photo Challenge
will be selected and featured at
Project Alicia
and
Live and Love Out Loud
.
You can find more details about the meme as well as updated themes in my
Summer Photo Challenge Page
located in the tab to the right under my header.
The theme for Week 10, Aug 5th is summer treats.
How hard can that be? Just take a drive to the DQ with camera in hand.
Don't forget to stop over at
Kristi's place
to check out her bubble pics. I think she has a few tricks up her sleeve.