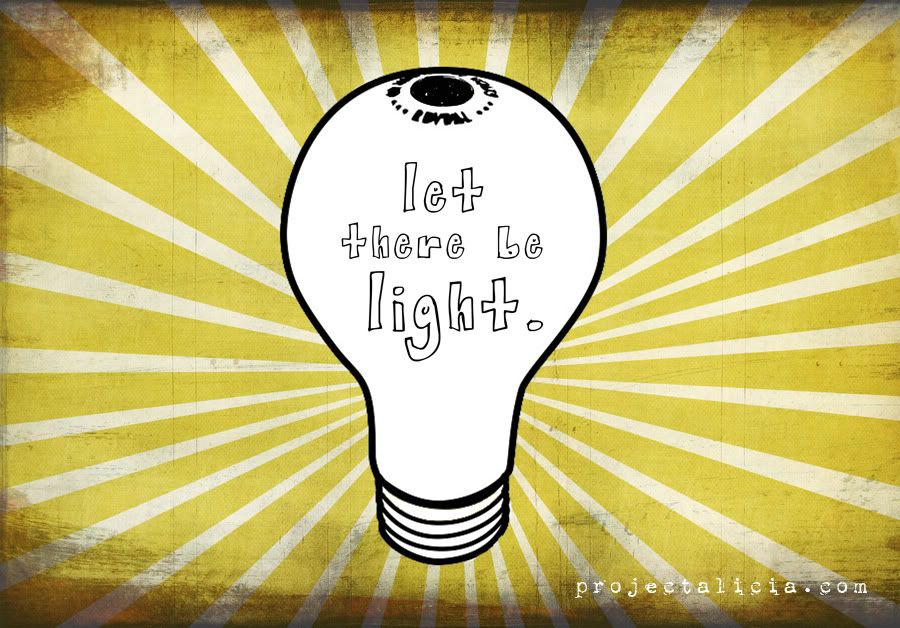 Whether you are trying to capture a sun flare at midday, a silhouette as the sun descends behind the horizon, or a flame lighting a balloon in the dark, it is tricky business and definitely an area of weakness for me.
(And it had absolutely nothing to do with my open house, two showings, preparations for our trip, or my little one's requiring my attention 24/7.)
But we learn best by our failures. Or so they say. So, in an attempt to better help you I am going to share my captures and also my mistakes. And then link you to some experts on the subject.
1. Sun Flare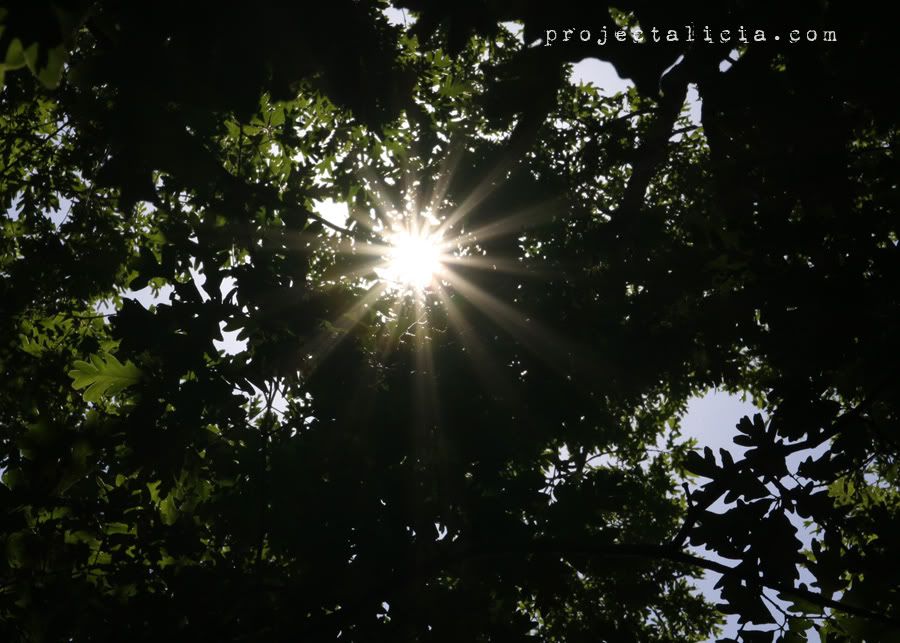 Canon 50D, 63mm, f/18, ISO 200, shutter 1/200

Right before I went out to capture this I had read
an article
by the brilliant Ree Drummond, aka The Pioneer Woman. What doesn't she know? In the article she discussed how to capture sun flare for beginners and the most surprising part for me was learning to use the other end of the f-stop spectrum. It seems for years I've been reading about all the fabulous lenses with lower f-stops to produce better photos and yet to achieve a beautiful sun flare it requires you throw that knowledge out the window. For this shot above I bumped the f-stop to f/18. According to the experts the higher the better. They also suggest bumping the ISO to 400 or 800. I actually shot mine at 200 ISO. So, set your camera on aperture priority (AV), bump the ISO and f/stop up and go to town. I'm anxious to experiment more with this new found knowledge.
2. Silhouettes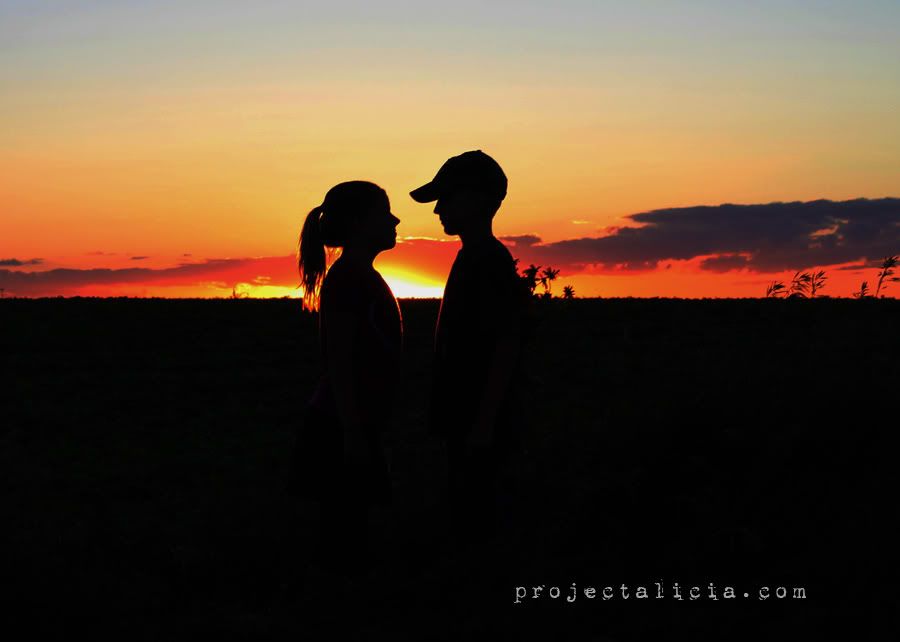 Canon 50D, 50mm, f/10, ISO 200, shutter 1/60, processed with paint the moon's overall deeper action
I had a beautiful vision for this, but I don't live on the Oregon Coast and have very few spots unobstructed by beans or corn. I also didn't allow enough time to find the proper location and ended up with more beans than children in the frame. So, I would definitely recommend finding the perfect elevated spot for your shoot ahead of time. You have a very narrow window of time to capture that perfect silhouette. As with the sun flare, you need to think backwards from everything you ever learned. Think more along the lines of landscape photography, only in the dark. I set my camera to aperture priority (AV) and cranked it to f/10 (for deeper depth of field), focused on the sun, then pressed the shutter half way down to see what shutter speed was recommended for proper exposure of the sunset. Then I set the f-stop and shutter speed in manual mode (M). I waited and clicked repeatedly on continuous shoot mode trying to capture the perfect moment. Recently Jaymi McClusky of Live.Love.Travel shared her silhouettes at the beach and a
wonderful tutorial
. Her shots are breathtaking and so worth a visit. One day I will achieve that kind of silhouette greatness. She makes it look so easy, but it is definitely something that takes some practice and perhaps a better sunset.
3. Balloon Glow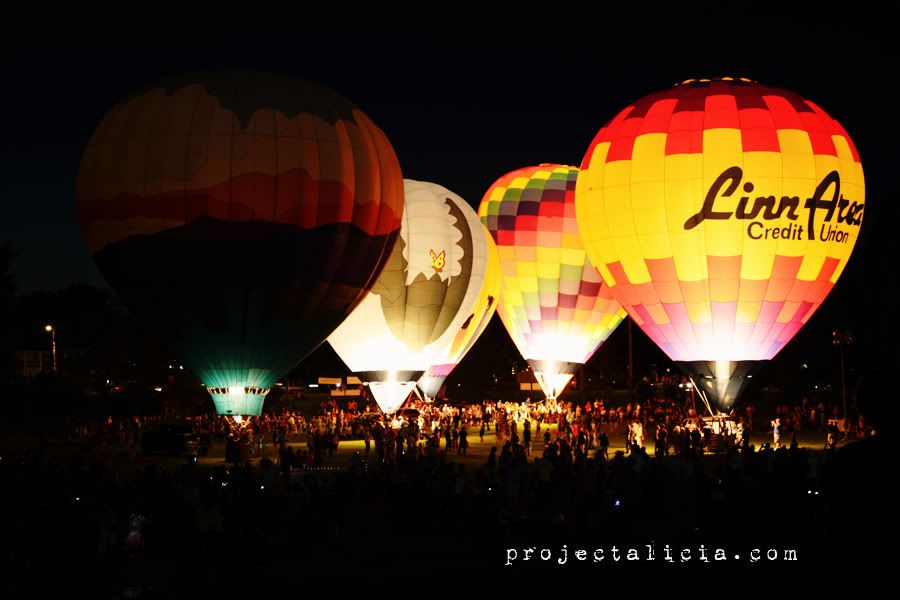 Canon 50D, 35mm, f/5, ISO 200, shutter 1/3
I hauled my camera bag and tripod on the mile hike to this location and proceeded to wait 3 hours with the other 3,000 people (Have I mentioned how much I love crowds in the heat?) for the .3 seconds they all glowed. And only 4 of the 5 worked. Sigh. What we do for a shot! For this one I set my camera on my tripod and framed the shot, then I set my camera to shutter speed priority (TV) and as the light dimmed, I lowered the shutter speed. A bit of trial and error is involved. The final setting was 1/3 of a sec. And I can't help but wonder if the concession lights going on almost simultaneously with the glowing balloons at the last second had anything to do with the outcome. I also used my handheld clicker to avoid shake. No additional editing was done. I might go back and remove all of the cell phones and cameras in the foreground one of these days, but for now I thought it best you see the raw shot.
That's all I've got for now. I'm looking forward to seeing what kind of light you manage to capture. Will there be firework shots coming in? Lightning bugs? Shadows? Sunrises? The possibilities are endless. Just look around.
----------------------------------------------------------------------------------------------------------------
Share your favorite images inspired by the Crazy Days of Summer theme-of-the-week and grab our sweet button while you're at it!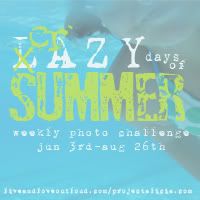 Please link directly to your Crazy Days of Summer blog post or Flickr photo, not your blog's home page or Flickr Photostream. Feel free to share your photos in our
Crazy Days of Summer Flickr Group
as well.
The linky will remain open from 12:00am Friday – 11:59pm Wednesday.
Make a few new friends by visiting and commenting on the previous entry in the linky list.
Each Thursday, a few of our favorite images from the
Crazy Days of Summer Photo Challenge
will be selected and featured at
Project Alicia
and
Live and Love Out Loud
.
You can find more details about the meme as well as updated themes in my
Summer Photo Challenge Page
located in the tab to the right under my header.
The theme for Week 6, July 8th is Patriotism.
Don't forget to stop over at
Kristi's place
to see her fabulous LIGHT shots.