I had grand visions of seeing wild horses running on the beach. Their hair blowing in the wind. After several visits to the Outer Banks it was my one and only wish.
Unfortunately there were no horses to be found on any beach, at least not the one that we were on- the one clearly advertised with wild horses. We did find a couple nibbling on some shrubs at a nearby beach house. That would have to suffice. (You may remember the photo below from a couple weeks ago.)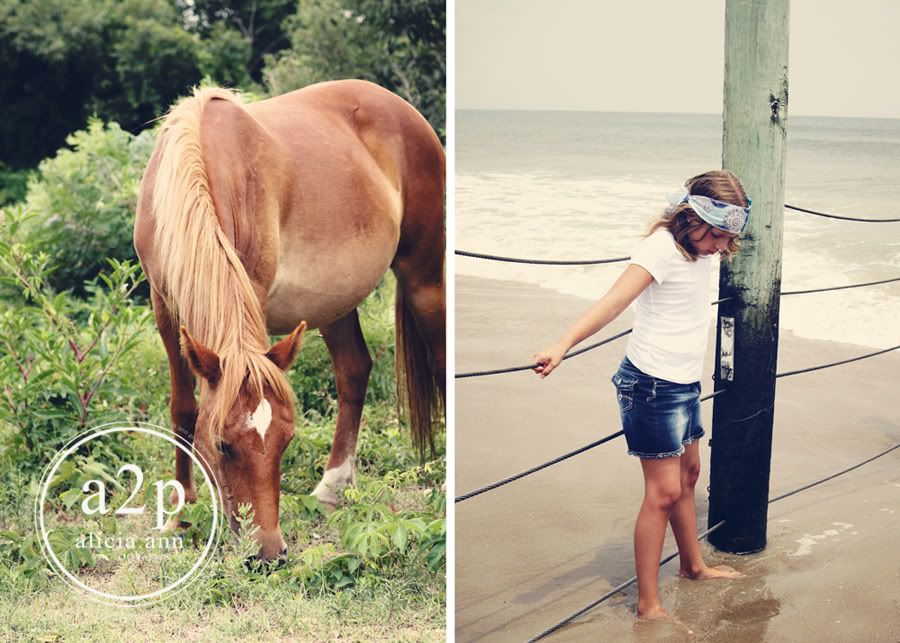 And when they say 4WD required, they aren't kidding. You see, for even the chance to see the wild horses you have to go into this section of the beach that is filled with rugged, deep grooves and then be prepared to play chicken with the oncoming vehicle in your set of grooves. Our little Acura SUV didn't seem to cut it. About half way through our horse hunt the undercarriage of our MDX fell off. Literally. Hubs stopped and picked it up and did later manage to clip it all back on for the 21 hour drive home. But it certainly added some unexpected adventure. I so wish I would have snapped a pic of that hunk of car just lying there in the sand.
(Note to self: Take the guided jeep tour next time.)
But after we had driven all the way to the Virginia border on that rocky ride it seemed a waste to not get out and at least snap a few pics to document this momentous occasion.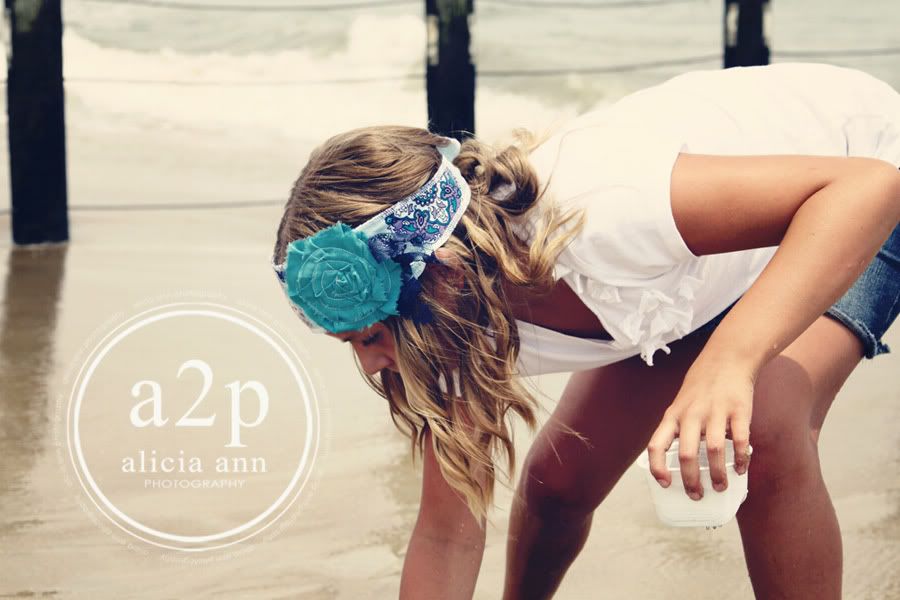 But Pokey wasn't having it. She had one thing on her brain- to catch a sand crab. And that was it!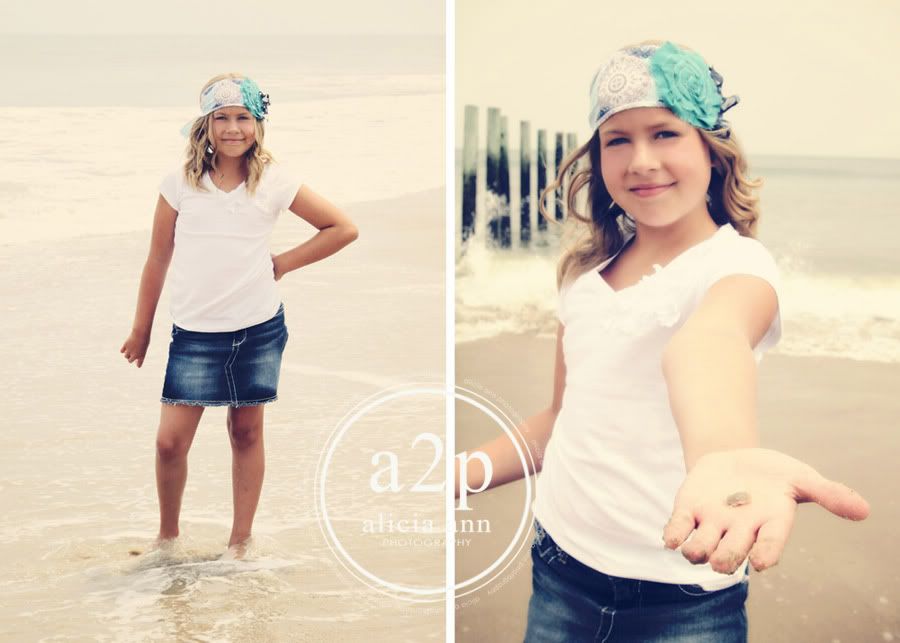 I persevered and snapped anyways. And with or without her cooperation I managed to capture a few sweet pics of her playing on the beach in her cute outfit. (Thanks to my SIL for the adorable headband.)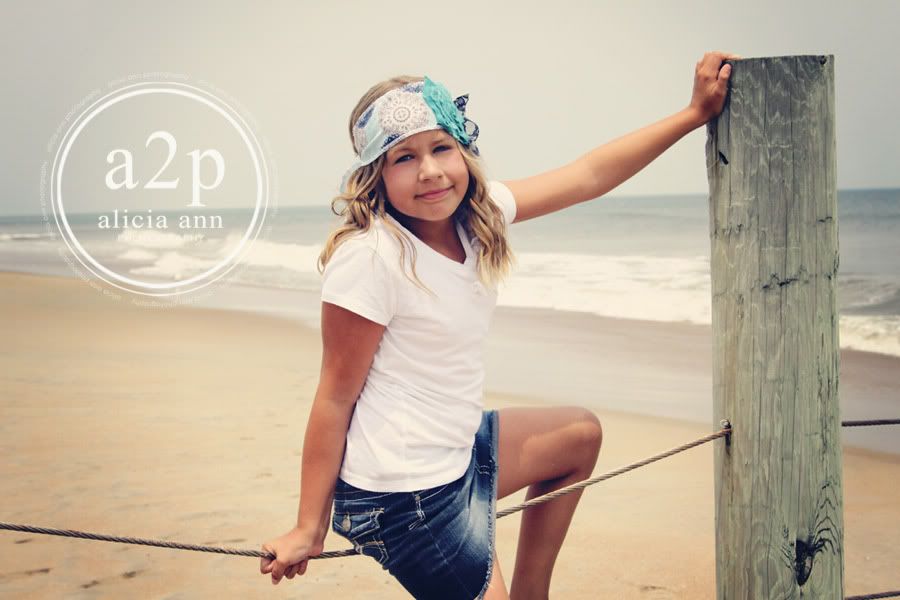 Then once she got the sand crab accomplished, she was finally willing to pose for a few.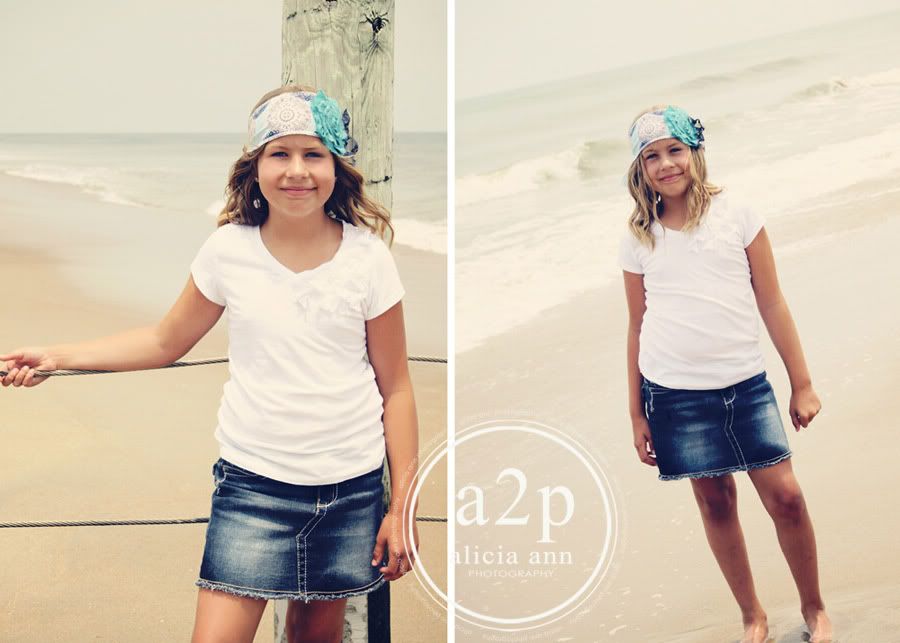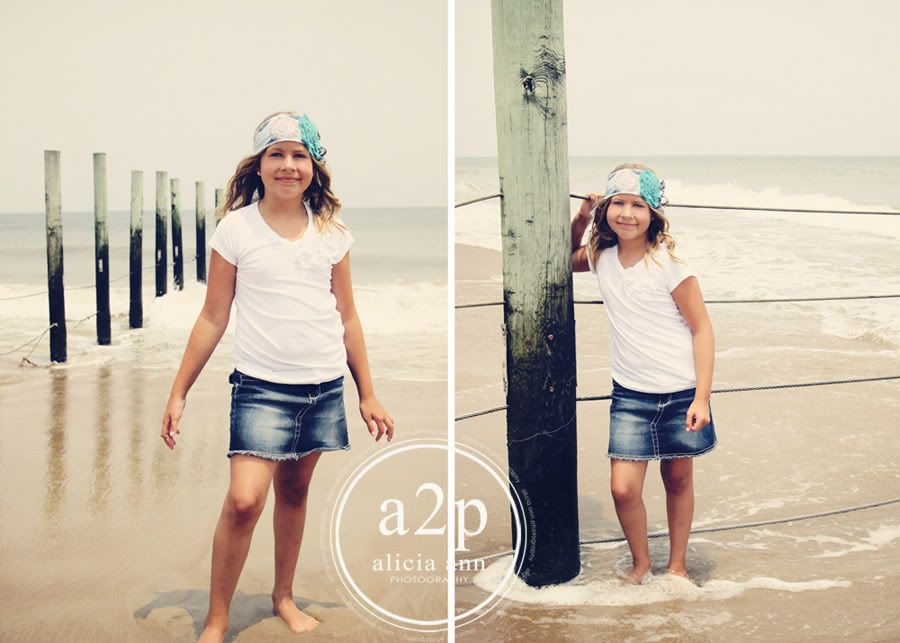 Such a beautiful setting for photo ops. How could I resist?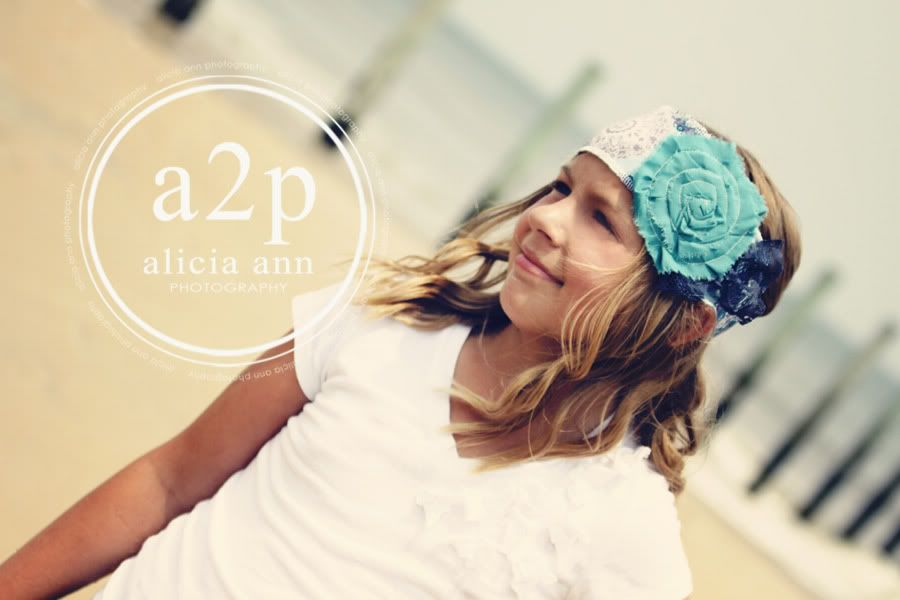 The end.
I'm not sure how ya'll are doing it, but it seems summer and blogging just don't mix well for me. I'm doing my best, but between vacationing, showings, open houses, photo shoots, entertaining kiddos, and all the other stuff I'm failing to mention-- I'm wiped. By the way, I'm currently headed home from 2 fun-filled days in Chicago. (This post was scheduled. I'll do my best upon my return to make visits.)
Feel free to join Kristi (of Live and Love out Loud) and I for the Crazy Days of Summer Photo Challenge this Friday, July 29th, for our new theme- BUBBLES. You can also find the new list of August themes here.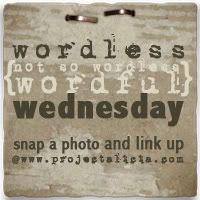 Thanks for stopping by! Link your photo(s) below. And make sure to check out some of these other fab WWs!