Landscape photography is what made me fall in love with this gig. I release the shutter and seize God's unbelievable handiwork. As I sit in the quiet observing this beauty I am humbled and awed. It is a spiritual high like nothing else.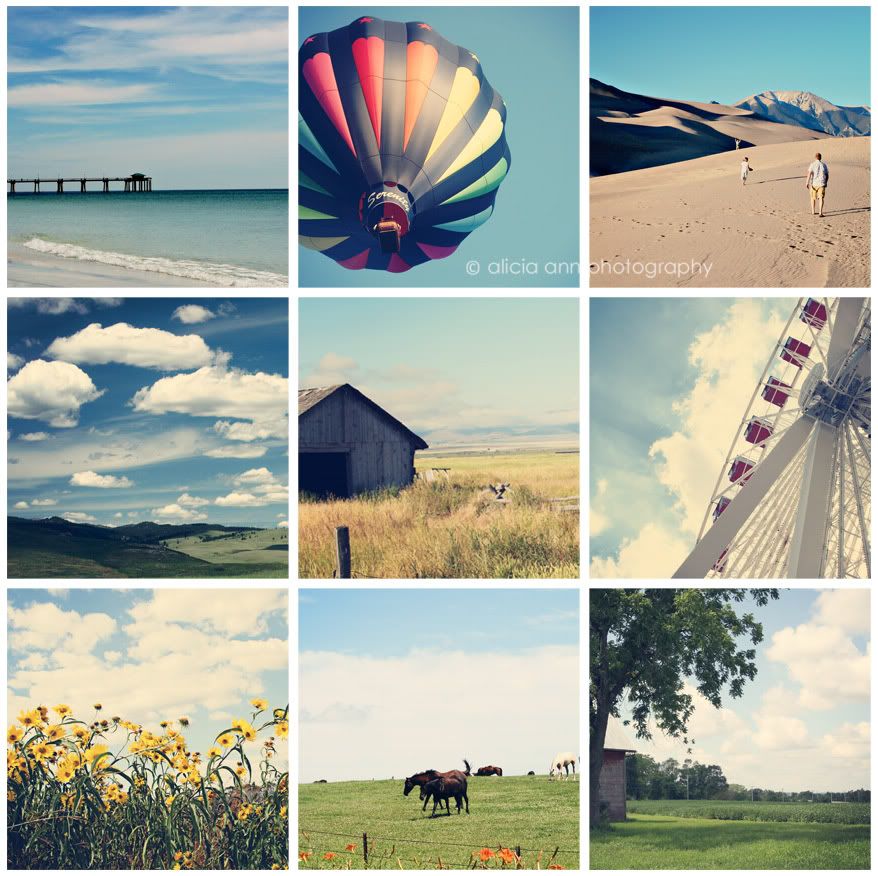 These photos were taken the last couple years over the course of our travels. Can you imagine them minus the blue sky?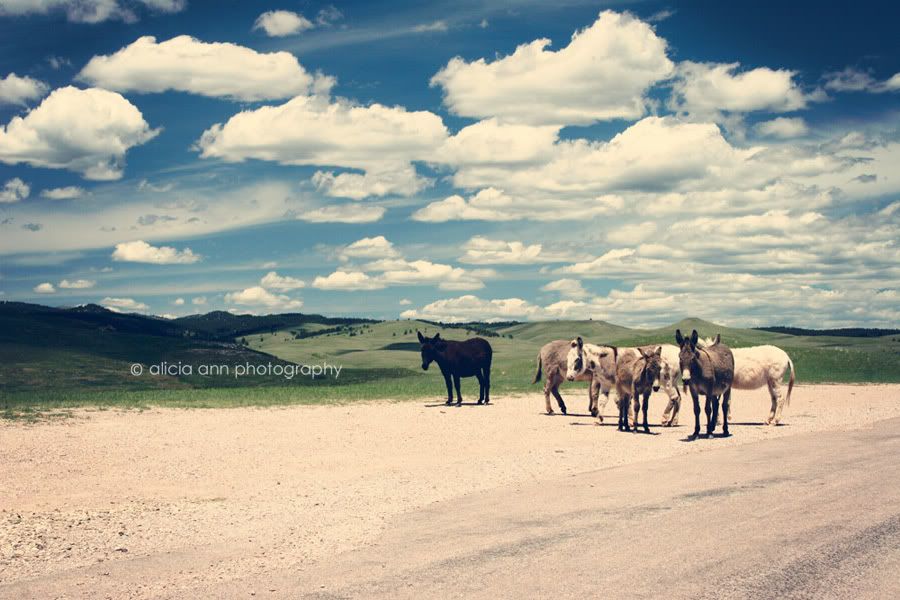 There are few simple things to consider if you want to capture beautiful landscape photography like the pros.
Landscape Photography Tips
Tip #1- Check the weather ahead of time.
Mother Nature doesn't always cooperate with your photo shoot plans. Unless you have an extravagant sealed camera you will want to protect yours from the rain.
Tip #2- Use a polarizing filter
to enhance the color and contrast of your blue sky or actions to enhance your photos post processing.
Tip #3- Don't forget about Depth of Field (DOF)
for your scenery shots. Generally you will want to maximize your DOF by choosing a small aperture setting (larger f-stop number).
Tip #4- Have a tripod handy.
By increasing the f-stop for deeper DOF you extend the shutter speed making it imperative to steady the camera.
Tip #5- Avoid shooting at midday
if possible to stay away from harsh light and shadows.
That's all I have for now. Can't wait to see your blue sky pics!
----------------------------------------------------------------------------------------------------------------
As always, thank you so much for joining Kristi (
Live and Love out Loud
) and me in the Crazy Days of Summer Photo Challenge.
Have you heard? We've got some exciting things planned for our Crazy Days of Summer Photo Challenge
Sweet Summer Finale
on August 26th. There's an amazing prize package giveaway filled with photography and scrapbooking goodies galore and it's growing by the day!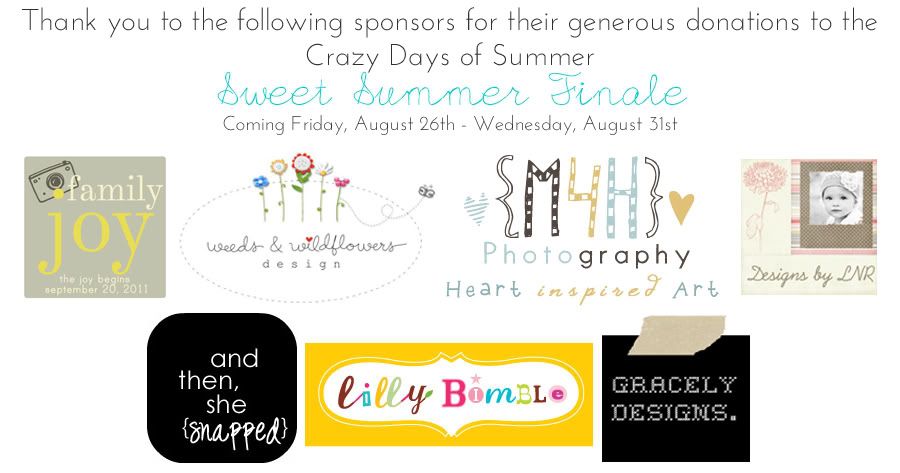 Submit your favorite summer photos on August 26th to qualify for the drawing.
You could be the lucky winner. So, mark your calendars now and make sure to stop back for our sa-weet finale!
You can find more details in my
Summer Photo Challenge Page
.