If you haven't been following my
Lazy
Crazy Days of Summer Photo Challenge
, you might have missed this collage template below.
(And by the way, mark your calendars now for August 26th which is the Crazy Days of Summer finale with an amazing prize pack giveaway jam packed with photography and scrapbooking goodies you won't want to miss. One photo submission enters you into the drawing.)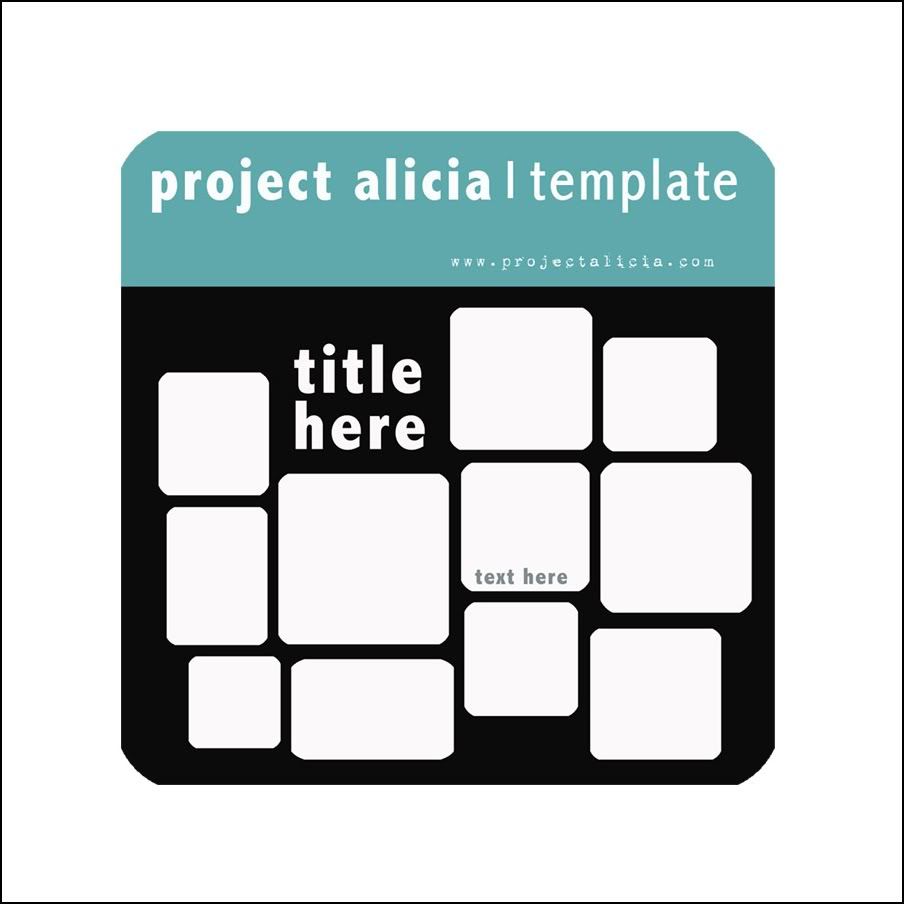 I used this template for
CRITTERS
week of the Crazy Days of Summer Photo Challenge.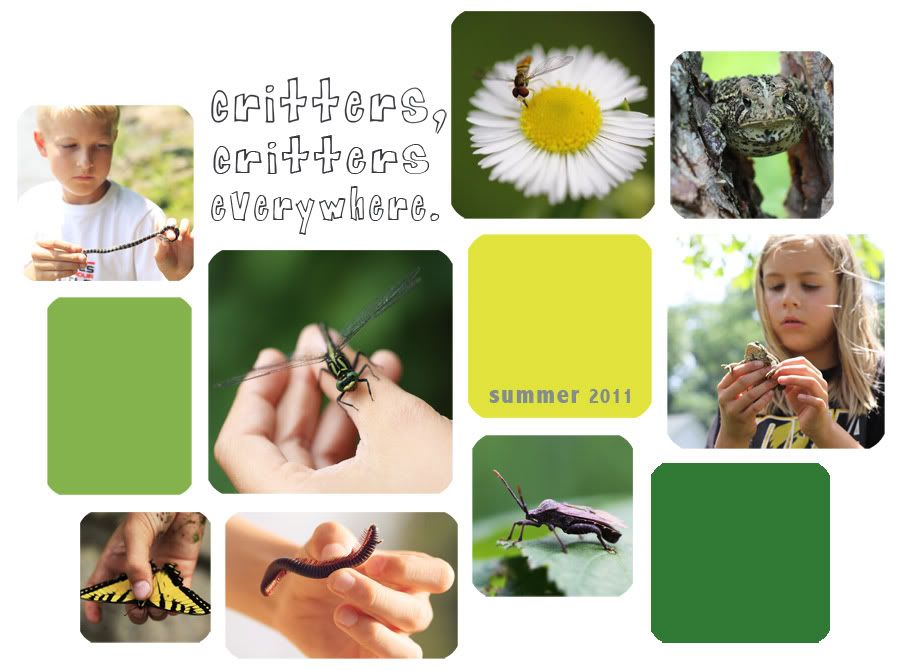 You can grab this template
here
.
It is a layered PSD file that works with PSE and Photoshop.
The process of using clipping masks is a cinch. Just drag the photo or paper you would like to use above the clipping mask (one space above the mask in the layers panel) and then press alt and left click with the mouse in the layers panel between the additional layer and the mask layer to clip it into place; opt key for mac. The photo or paper will take on the shape of the mask. I also opted to leave a couple color blocks by selecting that specific mask and then using the paint bucket to paint the color I wanted. Easy peasy.
For those of you who are more visual learners I found a
great video tutorial
by Pure Photoshop Actions that demonstrates clipping masks in an easy to understand, step by step manner. She illustrates with photoshop, but the concept is almost identical if you have photoshop elements. (I currently use photoshop elements 7/8 and CS5.)
The font used in the above collage is called "blocked off", easily my favorite new
free
font. You can find it
here
. If you are having trouble downloading fonts, check out my tutorial on
How to Download Fonts.
It's great to see so many of you capturing beautiful memories and putting the template to use out there. Thought it'd be fun to share a few so you could see all of the unique variations.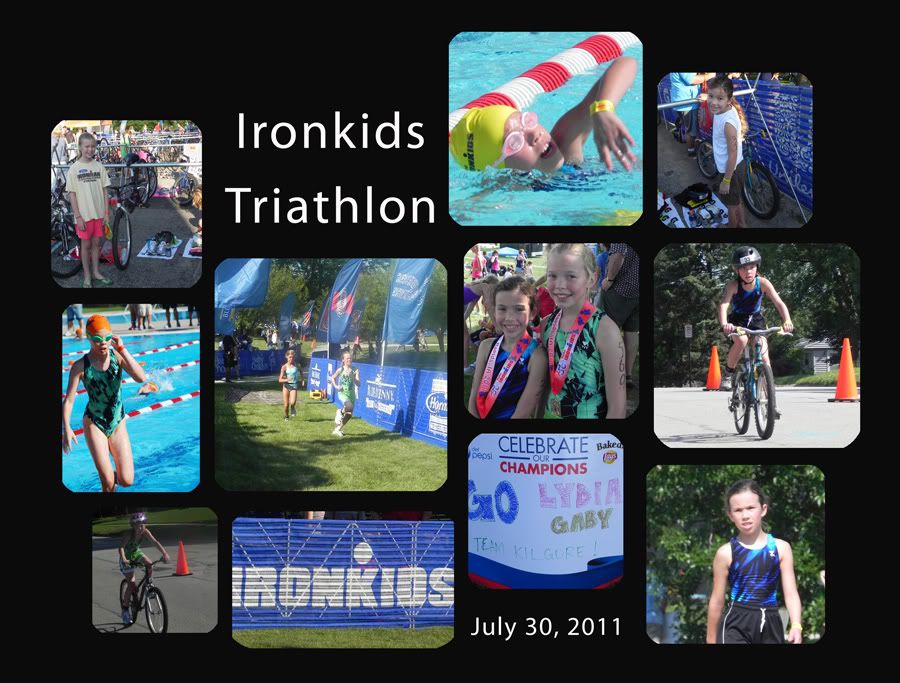 This template was put together by Sarah of
The Kilgores
for an iron kid's triathlon that her kids participated in. Her and her husband both passed down some amazing athletic genes, having participated in multiple races themselves. What a beautiful way to document their children's success and share these amazing memories.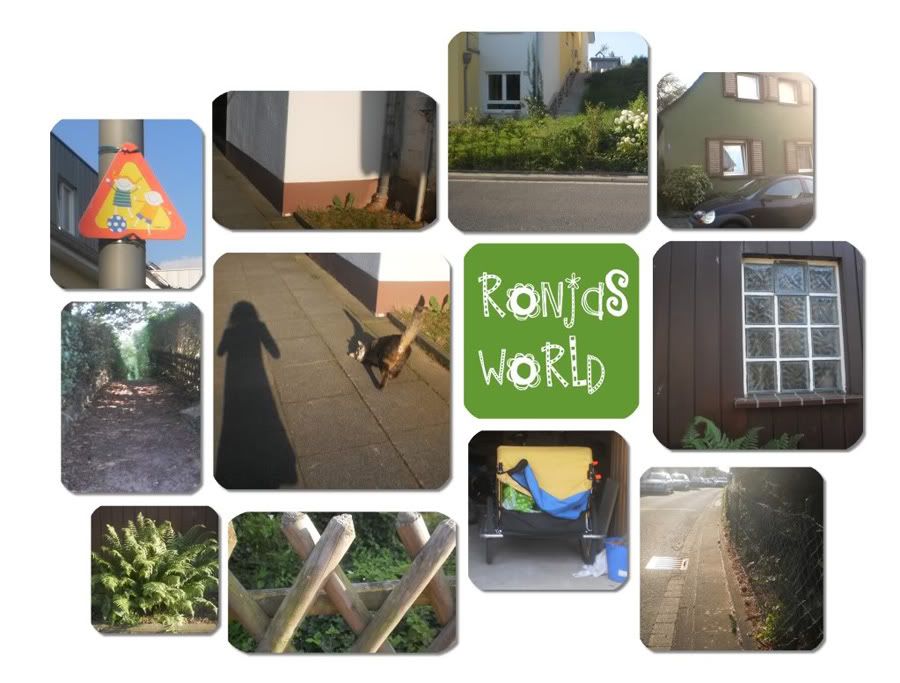 "Life Through A Lens" was a joint effort project. Photos were taken by Helen's 7 year old daughter Ronja and then compiled together by Helen with this template and shared on
Helen Clyde
. What a tender blog post.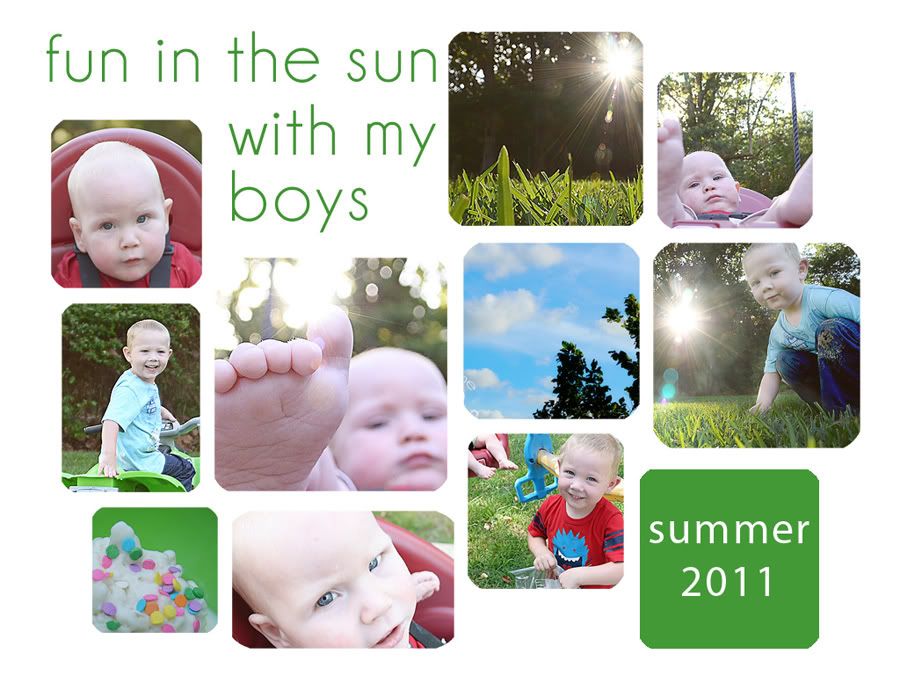 This "Fun in the Sun with My Boys" page was made by Sarah of
Naptime Momtog
. She is a wonderful photographer and I feel so honored that she used this template to share these great photos of her boys.
As you can see, the template works for almost any kind of photo. If you haven't already,
Grab this template
here
.
If you don't have a whole lot of time right now or aren't quite sure how to use it, just snag it now and find a moment to put it together later.
And if you've already made one I'd love to see it! Email the jpg or link to callmelish(at)gmail(dot)com.
Other posts you may enjoy...
Eleven Tips to Better Photos
Using Actions and Textures to Achieve a Vintage Flair
Idiot's Guide to Social Media Buttons
Photography Tips to Enhance Your Blog
Before and After Silhouettes
Easy Party Favor Idea