I'm excited to announce that I'm teaming up with the lovely and talented Rebecca of
Bumbles and Light
and Kristi of
Live and Love out Loud
for the brand new
Shades of Autumn Photo Challenge
– a colorfully inspiring autumn photography challenge aimed at capturing the beautiful shades of autumn.
The theme this week? Green.
We are well into Autumn here and I was concerned that green may be a difficult color to capture, but I was up for the challenge. As I opened my eyes and looked around I noticed varying shades of green almost everywhere- beautifully tucked amidst the lovely autumnal foliage.
Green tattered leaves.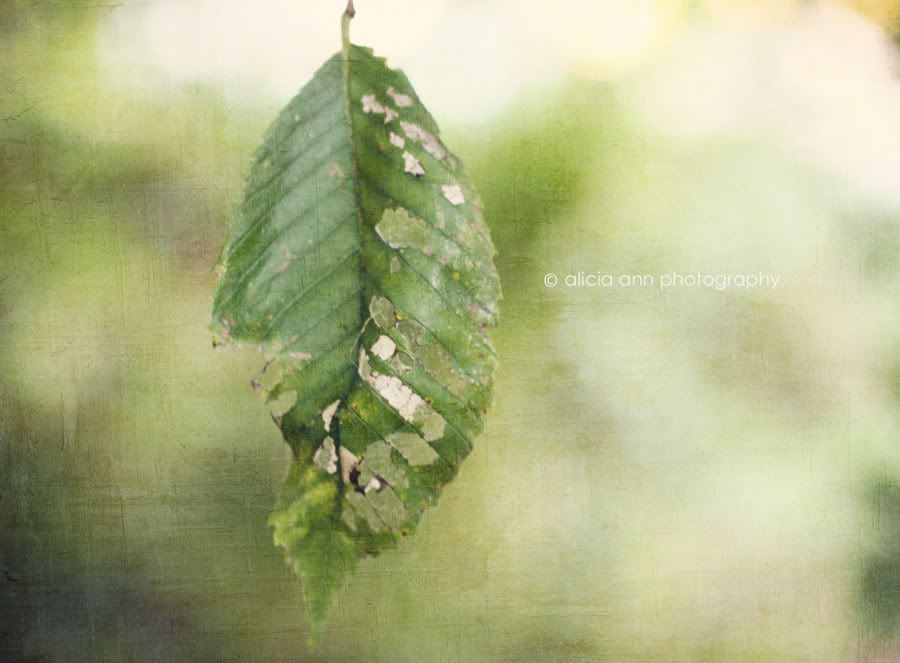 Dew kissed grass. Tractors harvesting crops. Gourds. Walnuts. Frogs. Lily pads.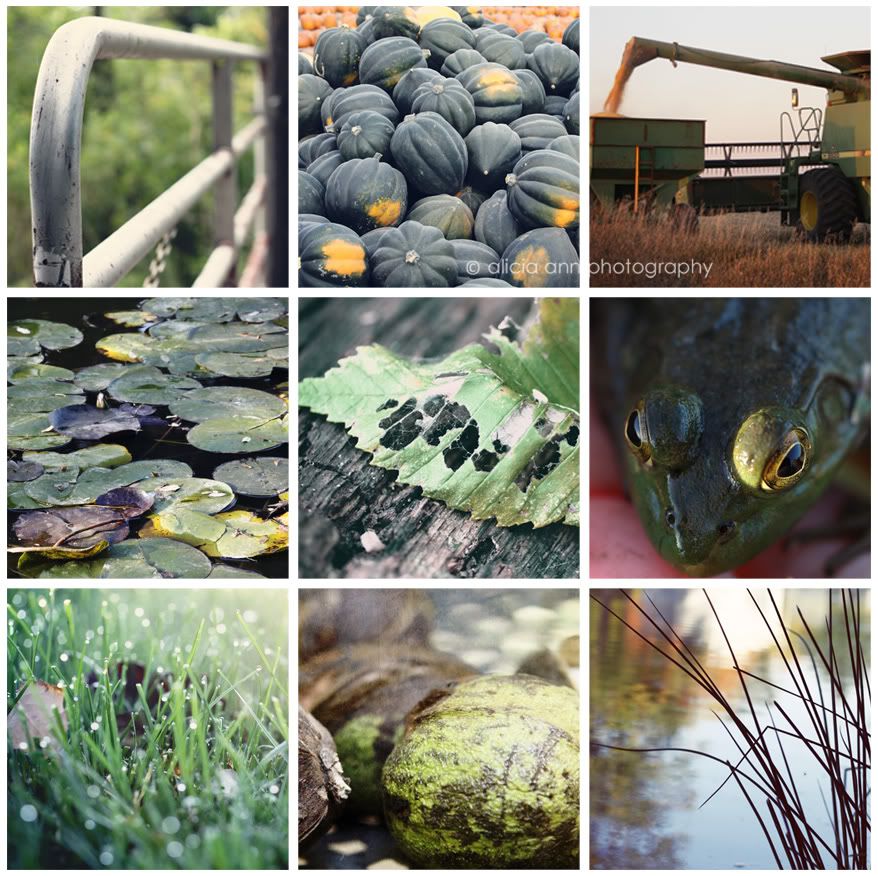 I even found reflections of green in a nearby pond.
Isn't it amazing what we see when we are looking for it? You don't have to travel thousands of miles to find beauty. It is lurking in the most unsuspecting of places. We just have to be open to the possibilities.
We are so blessed to have such rich color in our lives. I can't wait to see your green inspired images.
-----------------------------------------------------------------------------
Just a few details:
All are welcome regardless of experience, time commitment and whether or not you're experiencing fall at the moment.
To participate simply share your favorite images inspired by the Autumn shade of the week each Friday and grab our lovely Shades of Autumn Photo Challenge button while you're at it!

At least 50% of your image must contain the color of the week; the autumn shade being the main focus of your photo. Selective coloring discouraged.
Share your favorite images by linking directly to your Shades of Autumn blog post or Flickr photo, not your blog's home page or Flickr Photostream. Feel free to share your photos in our
Shades of Autumn Flickr Group
as well.
The linky will remain open from 12:01am Friday – 11:59pm Wednesday. Don't forget to visit and comment on the previous entry in the linky list.
We'll select our favorite photos of the week and share them with you at
Bumbles & Light
,
Live and Love Out Loud
, and
Project Alicia
the following Thursday.
Next week's theme will be
yellow
. For a complete list of upcoming themes, head on over to the
Shades of Autumn Photo Challenge Page
.
Thanks for the visit! Have a great weekend!