Our Autumnal days in Iowa are numbered with every falling leaf... very soon raking will be a thing of the past. Woohoo! But without leaves, there will be no more leaf-jumping-throwing-playing fun.
Yes, we are
Bidding Adieu
to Iowa. If you missed last week, you can read all about that
here
.
I have taken annual leaf pics of the kids for as long as I can remember. Some are pre-digital.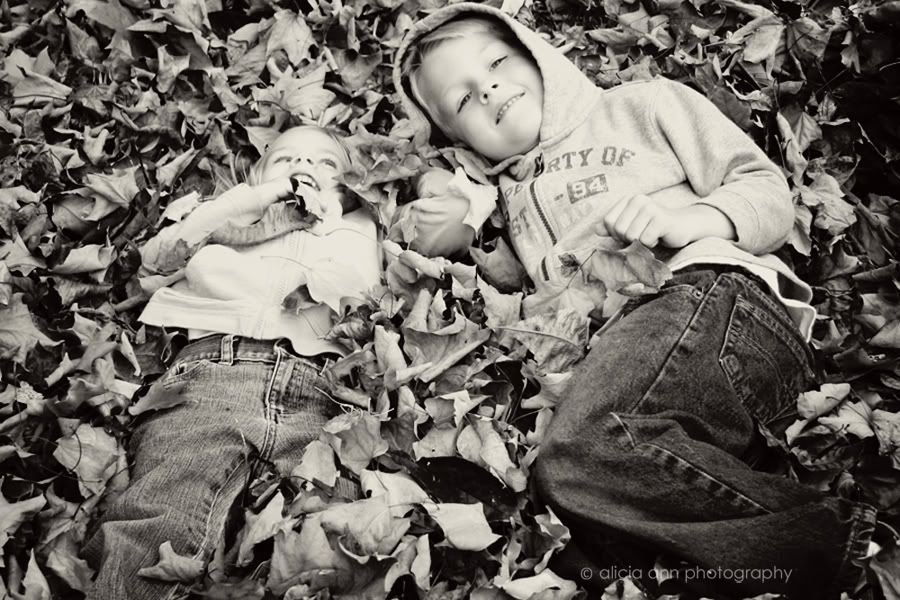 This one is from 2005. Weren't they cute?
We finally had a chance to do some raking last week after the rains let up. The leaves were a bit wet, but I knew that if I didn't take the opportunity then to photograph the kids, the moment would pass by and there would be no 2011 annual leaf pics. These are the silly thoughts that torment me. lol.
So, after some doing I finally got the kids on board, but by then the light was fading. While Little Man changed out of his obnoxious soccer clothes (picture a bright red top and orange shorts...) I managed one keeper of Pokey.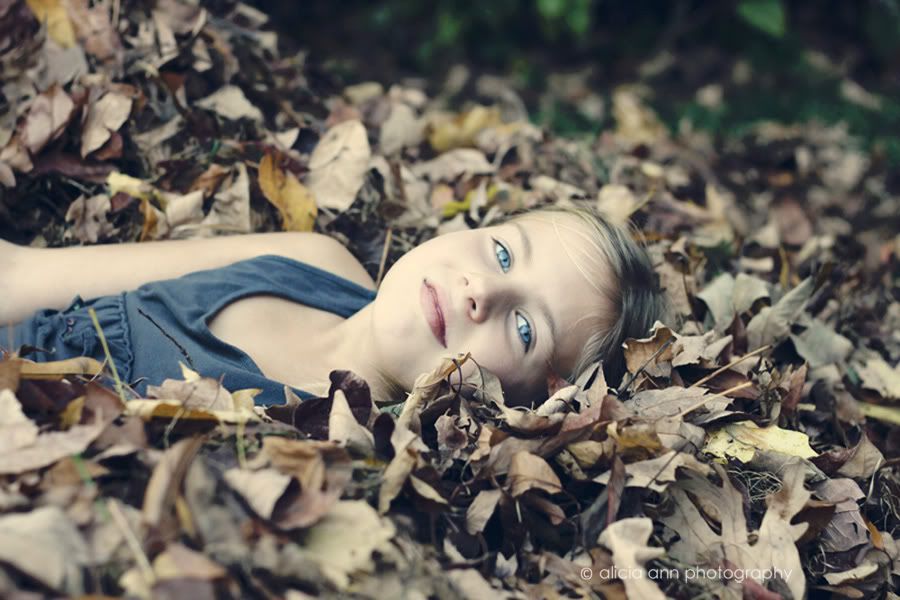 Then Little Man hopped in.
Minimal whining. Smiles. It seemed to be the making of one of the best pics of the kids together in some time. Until...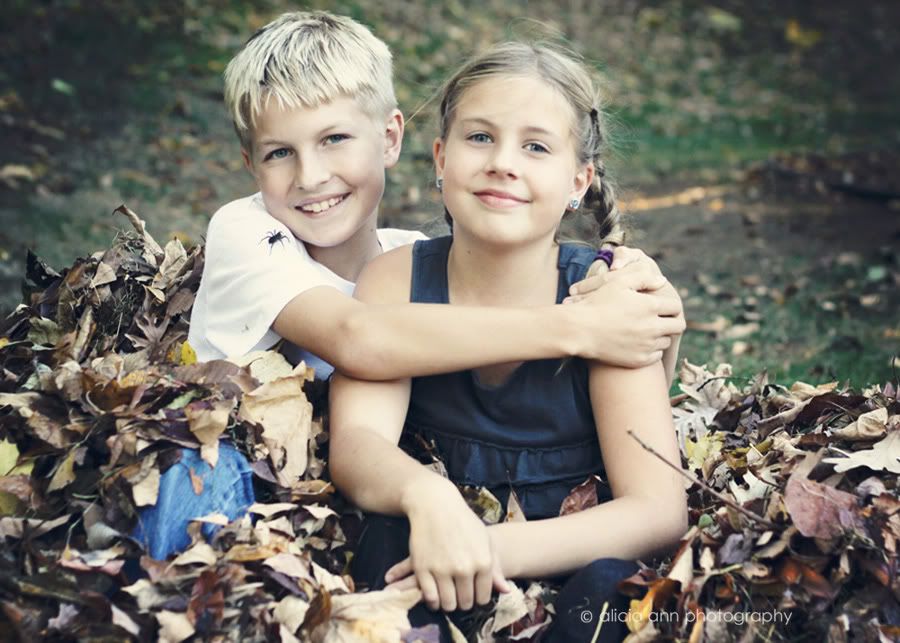 I noticed the furry critter crawling up Little Man's arm for his photographic debut. It was all I could do to stay steady to snap the shot. But as it continued towards his face I panicked and screamed. Pokey was out of there faster than I could say the word.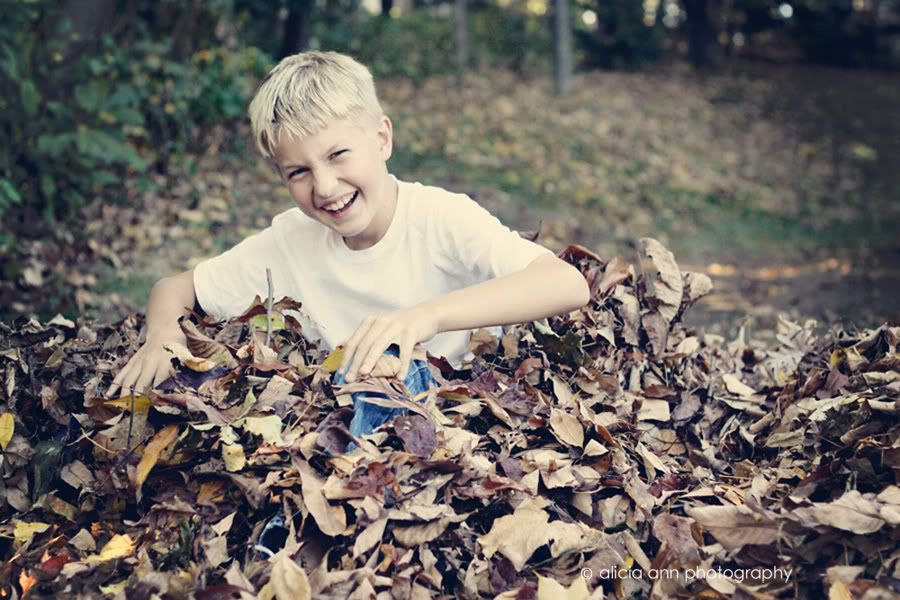 But Little Man? He brushed it off and had quite a laugh.
By then there was no getting Pokey back and the light was no good.
So, this year the only keeper of the two of them together has an eight legged friend. Perhaps this is a more fitting way to remember our home in the woods?
In case you haven't heard, I am hosting a
Shades of Autumn Photo Challenge
with Rebecca of
Bumbles & Light
and Kristi of
Live and Love out Loud
. The
YELLOW
linky is open until Wednesday, Oct 19th at 11:59 PM. We will share a few of our favs Thursday, Oct 20th and then
ORANGE week begins Friday, Oct 21st at 21:01 AM
. You can find the complete list of themes and more details
here
. If you are wanting to practice your photography or meet a few fellow photogs, this is a fun opportunity. It is open to all regardless of your skill level, camera equipment or whether or not you are experiencing autumn at the moment.
And if you don't want to participate yourself, you can enjoy some of our favorite entries at our new
Shades of Autumn Pinterest Board
.
Thanks for dropping by! Link your photo(s) below and then swing back later to check out a few new blogs.