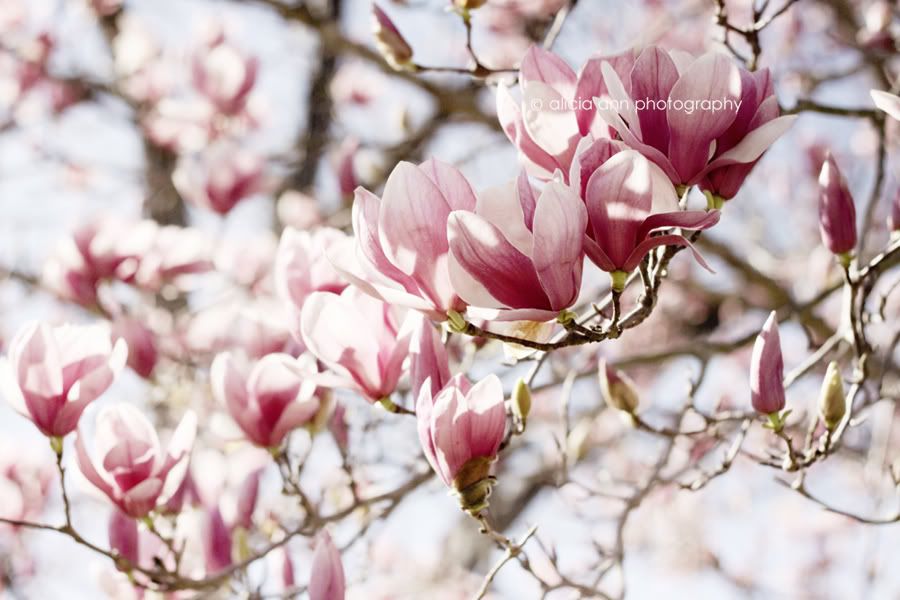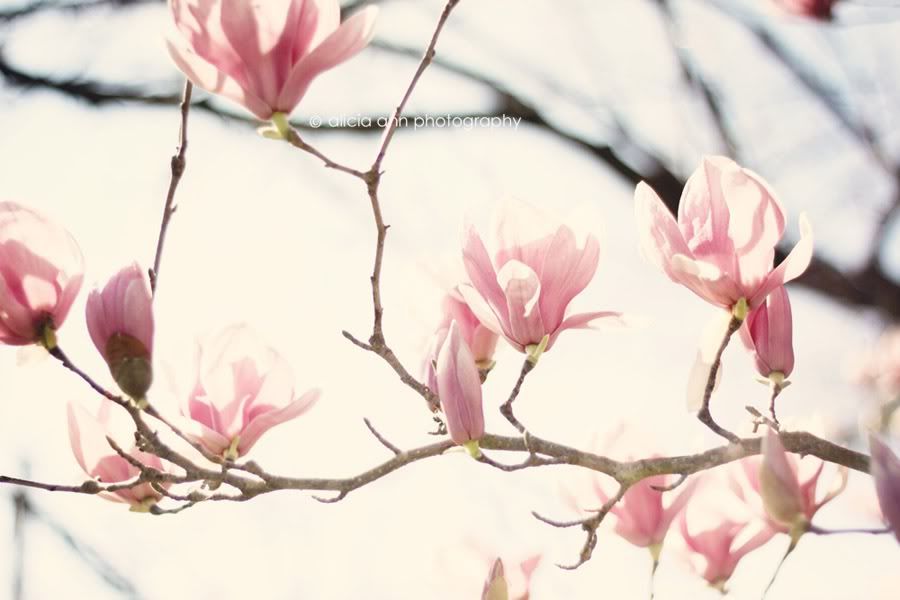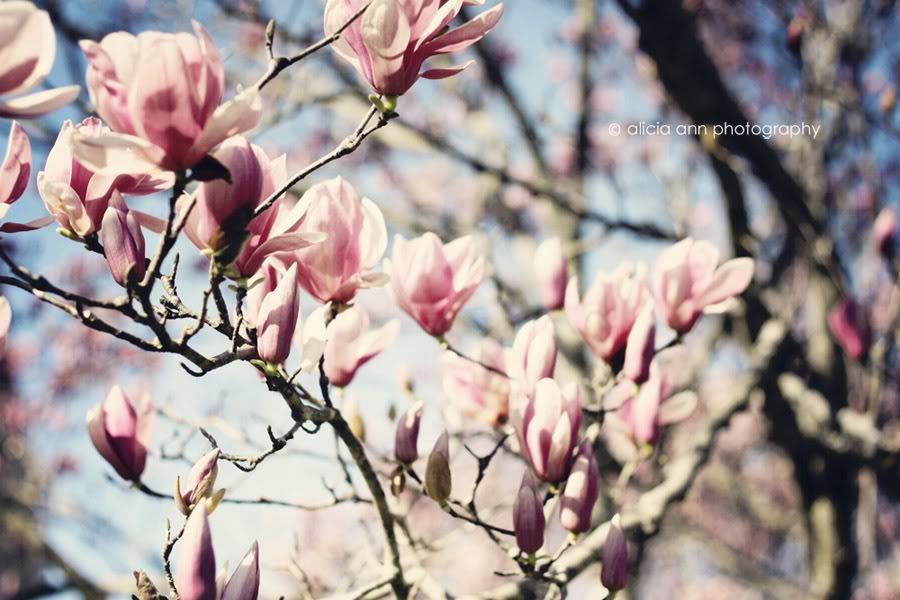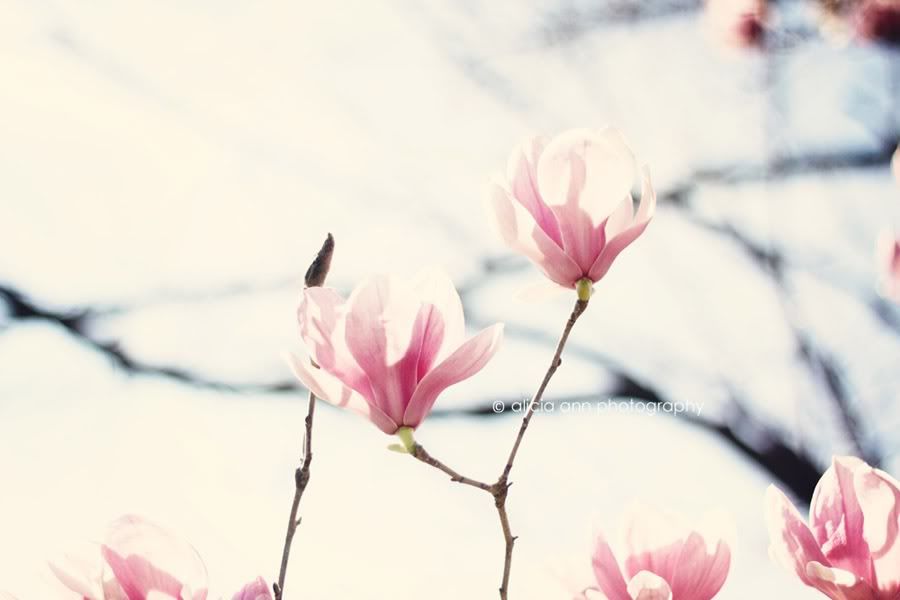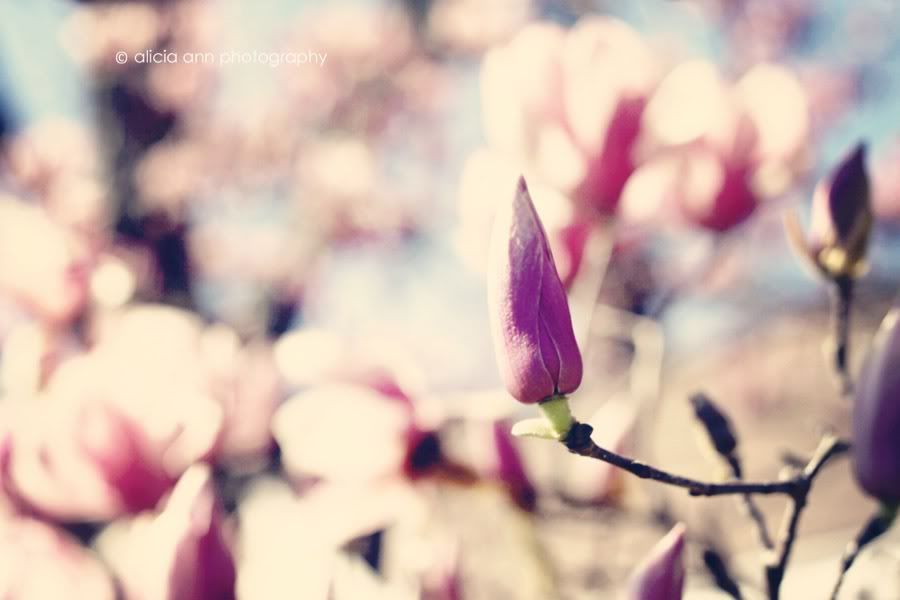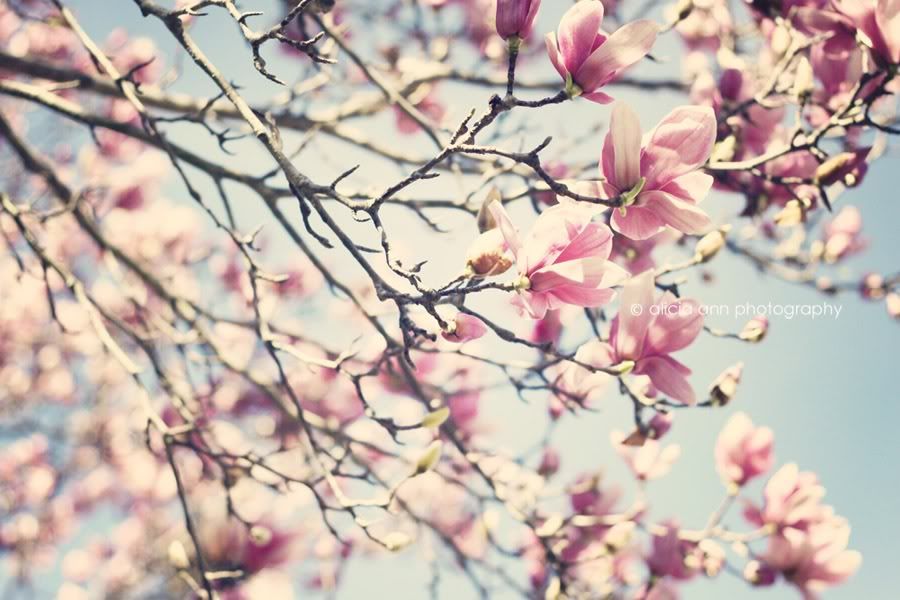 Nothing about these photos is technically correct. I shot directly into streaming midday sun which produced shadows. I forced my aperture to let in more light thus creating an overexposed effect. And I was actually shooed off this private property in mid stream, making a few photos less than crisp. But you know what? I love them all, imperfections and all. Oft times rules are there to be broken. That's what is so amazing about photography- you can create something beautiful out of almost anything.
You have to remember, it's February folks! And yes, those are magnolia trees. I could certainly get used to this kind of winter. If only it didn't bring with it new and unpleasant allergens. I'm actually under the weather today with some sort of sinus crud. Wish me luck on a speedy recovery.
Oh, don't forget that you are welcome to join the Poetic Winter Challenge if you haven't already. It's not too late to join in Week 1
"solitude" here
. Week 2 will begin Friday and the prompt is "warmth". I'm loving all the beautiful entries that are pouring in.
Thanks so much for stopping by for Wordless Wednesday. Remember that Not So Wordless or Wordful posts are also always welcome here as well. If you have a photo to share, just link it below.