I'm not sure what has come over me, but I've been in super domesticated mode- baking up a storm. Which, by the way, is kinda a big deal over here since I generally avoid the kitchen like the plague.
It certainly can't be good for the waistline- these babies are naughty in every way. But the Valentine M&Ms needed eaten up. (Wink, wink.)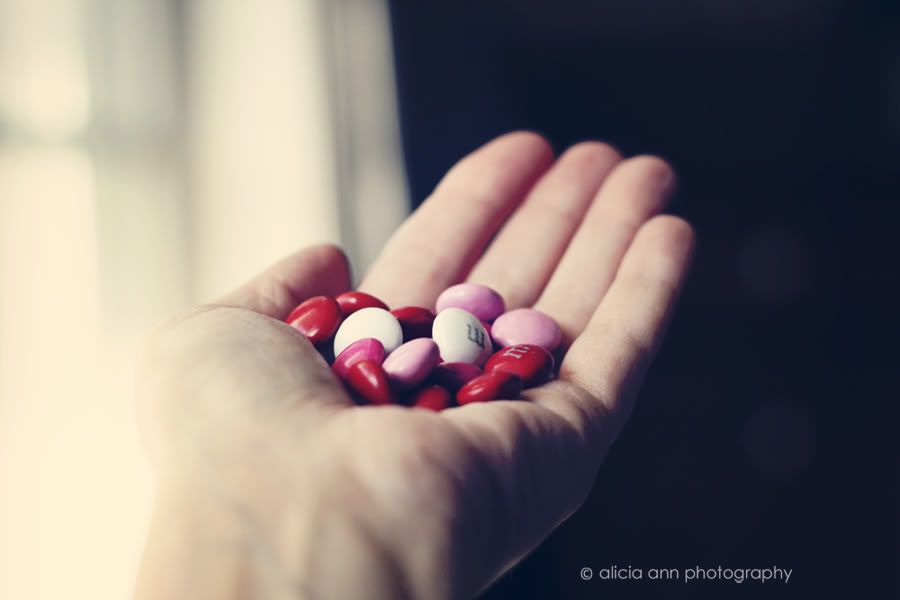 I used
Paula Deen's Monster Cookie Recipe
(with a few Alicia tweaks here and there). But can you really go wrong with a monster cookie? Just throw in your favorite things. Peanut butter, chocolate... or any other delicious goodness that strikes your fancy.
I love that they are mini sized. They fit perfectly in a small bag or cute jar.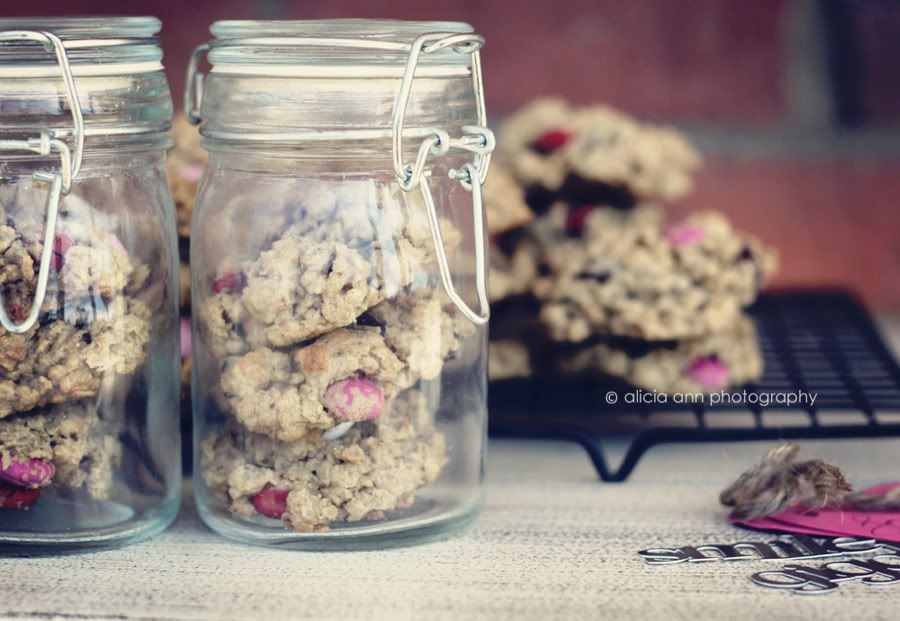 Add a dash of love. And Voila!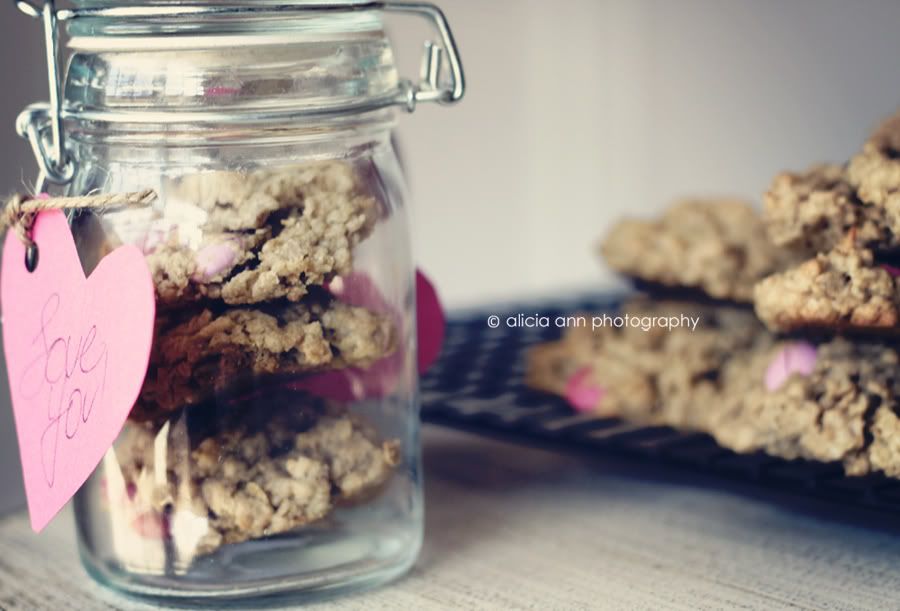 A perfect Valentine's gift.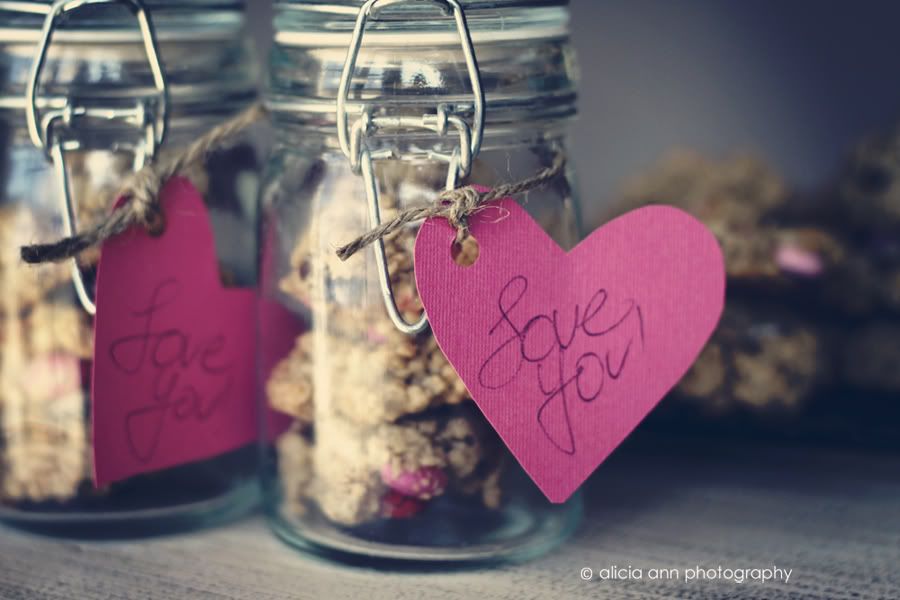 Unfortunately my daughter's school has a "no homemade goodies" policy and a new "no candy" valentine rule. I've never heard of such nonsense. Ugh! But these could be perfect for neighbors or friends.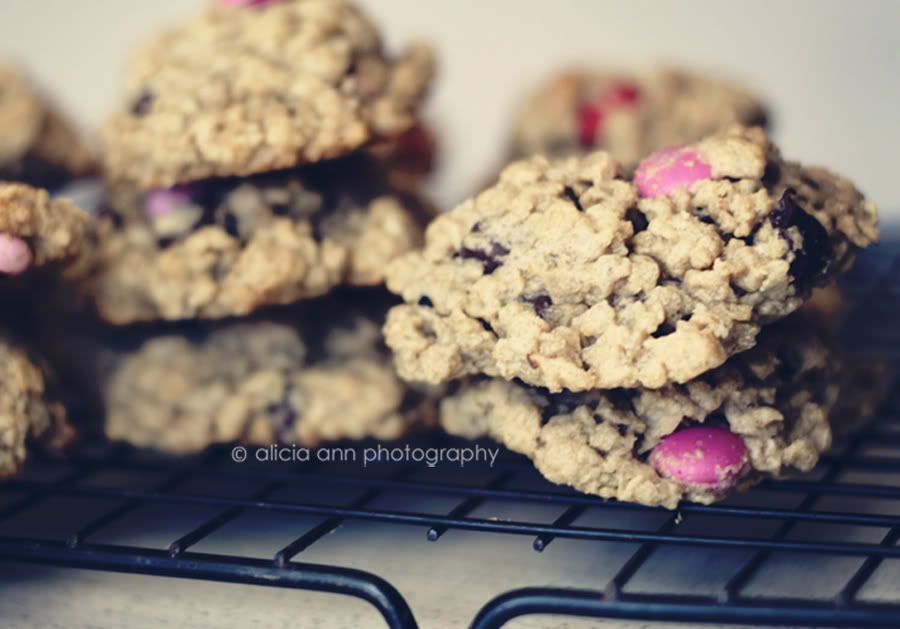 These may or may not be the reason hubs abandoned his diet. :) Just sayin.
Yes, they are THAT good.
I hope you're having a wonderful week!