In the midwest anticipation consumed me in those first days of March as I would spend weeks scouring the earth for the smallest signs of spring. What a blessed miracle it was when those little sprouts would finally make their way up through the frozen tundra.
Here in the south it is a drastically different story. We literally "leaped" into spring! No looking. No waiting. Mother nature seems to have waved her magic wand and the earth is completely transformed before my eyes.
We bypassed sprouts and snow covered daffodils and skipped right into what feels like summer.
Birds singing. Lizards scurrying. An abundance of green covered branches against an azure sky. Sonic runs. Flip flips. Saturdays at the park. And the fragrant aroma of blossoms wafts through the air...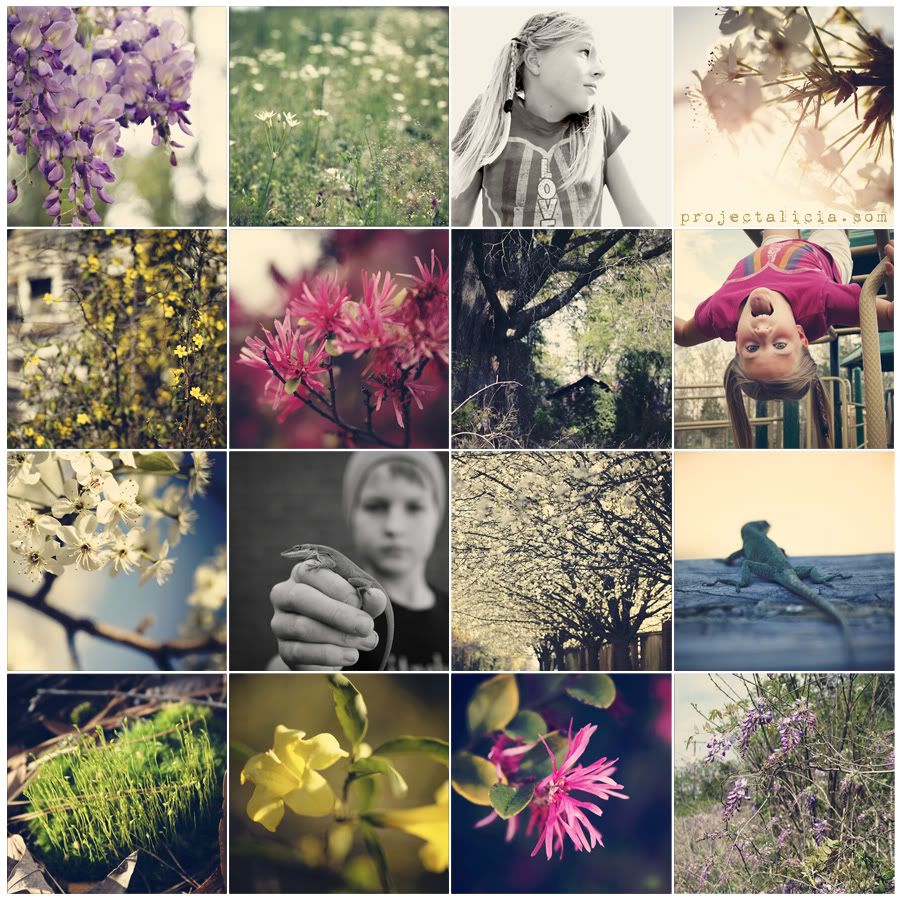 (All photos taken in South Carolina within the last week.)
My heart is full.
If it wasn't for bugs, scary poisonous snakes that mosey down your driveway, and pine pollen bombs... it may just be a perfect world.
If you haven't yet felt the presence of spring, I have a little something to help pass the time...

These purple flowers (below) are everywhere here. I'm not sure what they are exactly, but according to google they belong to the wysteria family.
They are beautiful and I thought this photo would make for some great wallpaper. Just click on the preferred size below.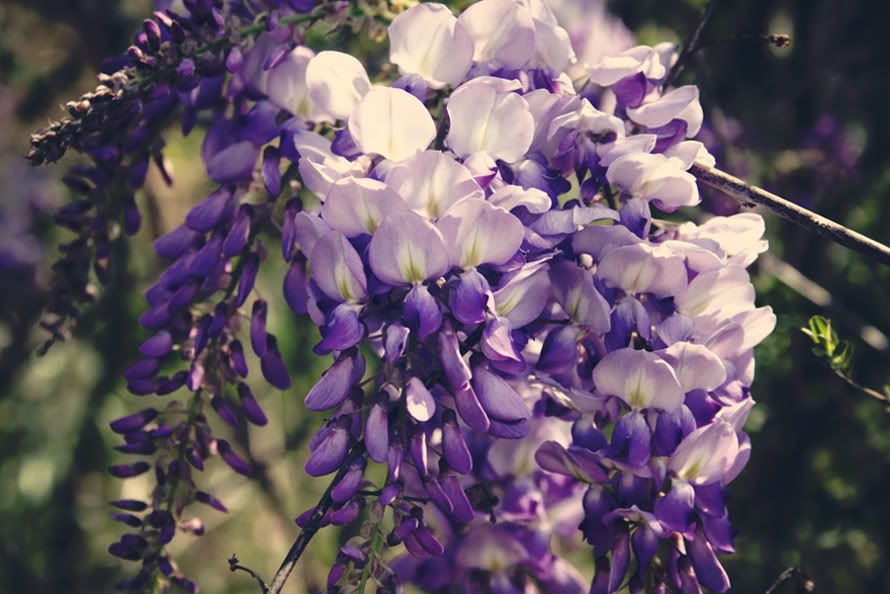 iPad Version (1024×1024)
Standard Version (1600×1200)
Widescreen Version (1920×1200)
iPhone Version (640×960)
Oh, and in case you hadn't heard, Google Friend Connect went away March 1st for those who have non-blogger blogs. If you would still like to stay connected, you can
Like Me
on my
Project Alicia Facebook Page
, subscribe to my
RSS feedburner
, follow me on
twitter
,
instagram
(projectalicia if you have a smart phone),
pinterest
,
flickr
, or anything else in my sidebar. (Although I must admit I'm not that great at keeping up with Google + or Stumble Upon.) There's also a couple new items in my
etsy shoppe
.
-------------------------------------------------------------------------

Announcing The Spring Photo Challenge...
Come
"Leap Into Spring"
with Kristi of
Live and Love out Loud
, Rebecca of
Bumbles & Light
and me for a 6-week photography challenge aimed at capturing the beauty of spring.
The
Leap Into Spring! Photo Challenge
will run from April 6th - May 18th and is open to everyone! We'll have freebies, prizes and photography tips galore! You can find out more on my
Leap into Spring! Challenge Page
.
It's a wonderful time to get out the camera and capture the glorious rebirth known only to spring. Grab our button, tell your friends, and mark your calendars! You won't want to miss it. There's some exciting things in store...
This is Wordless Wednesday, but Wordful or Not So Wordless posts are also welcome here. Just grab a photo and link up below. It's a great way to make new friends! Feel free to stop by some of my favs...