Spring brings with it rumbling thunderstorms. A fresh earthy aroma. And plenty of great photo ops!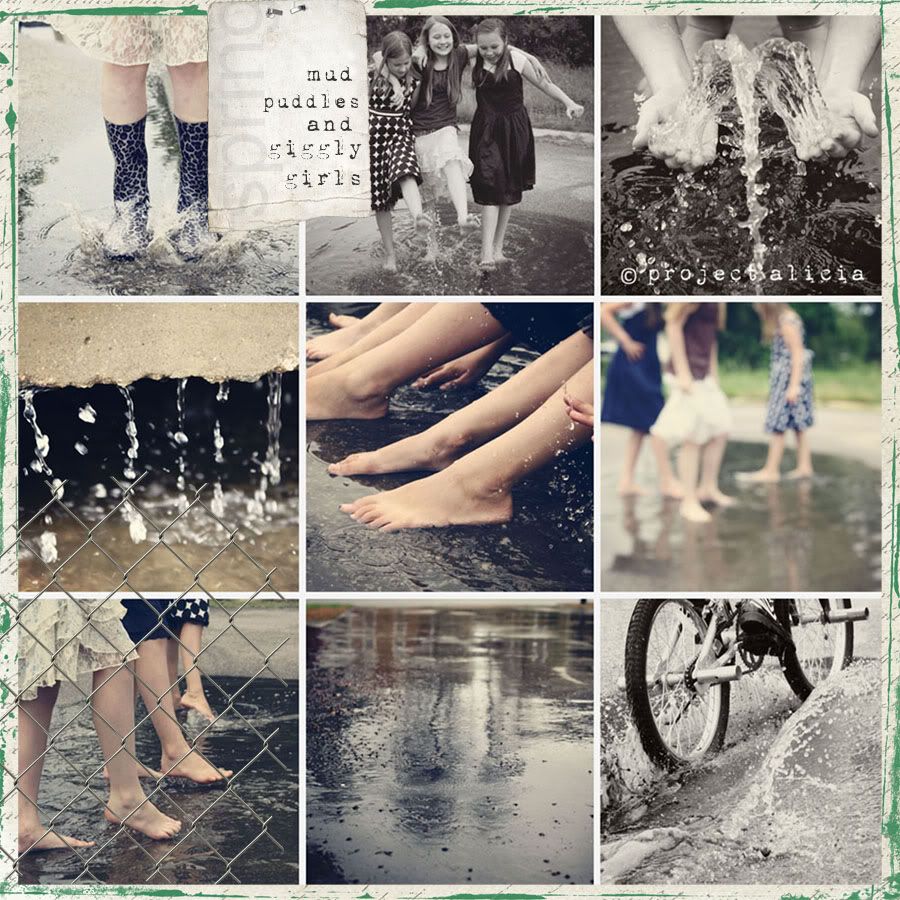 Mud puddles.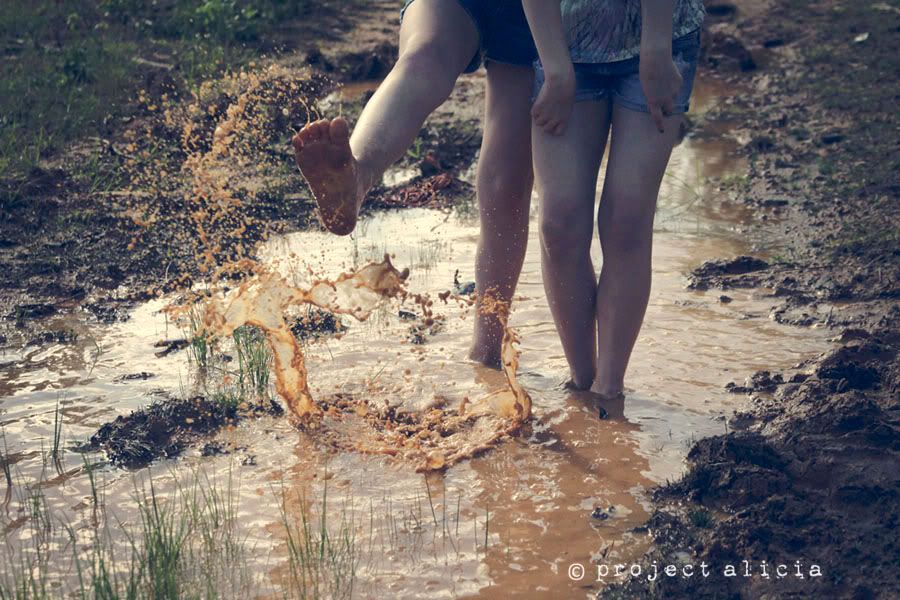 Big puddles.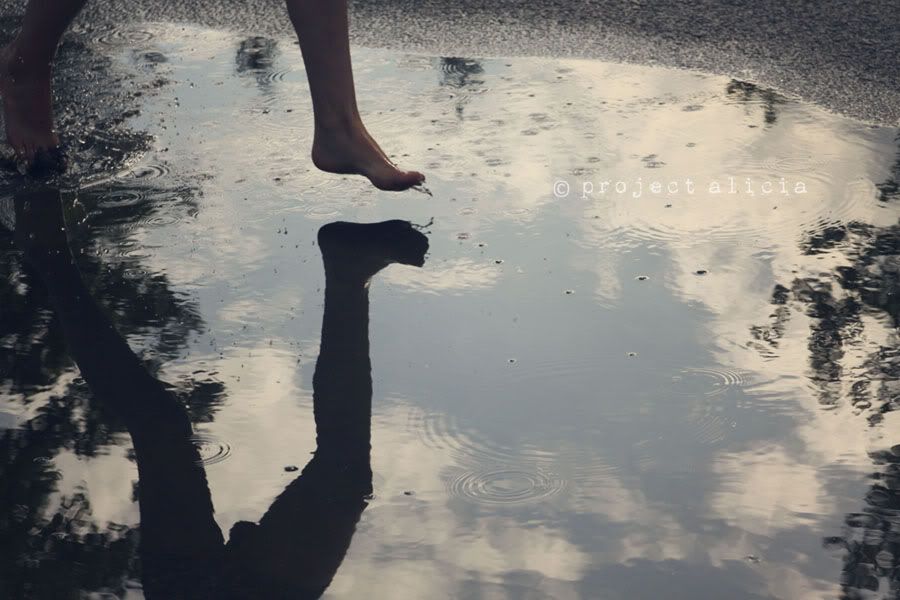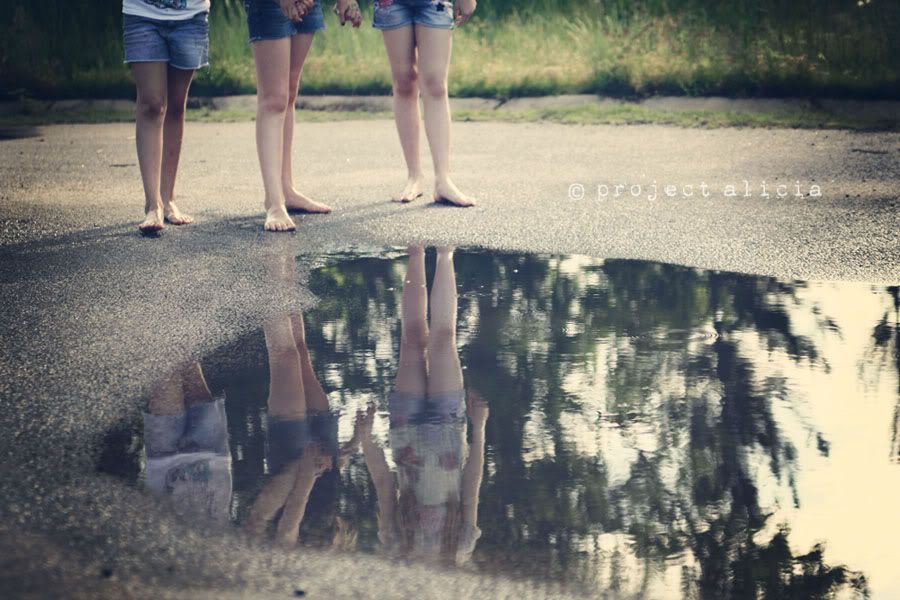 Splashing puddles.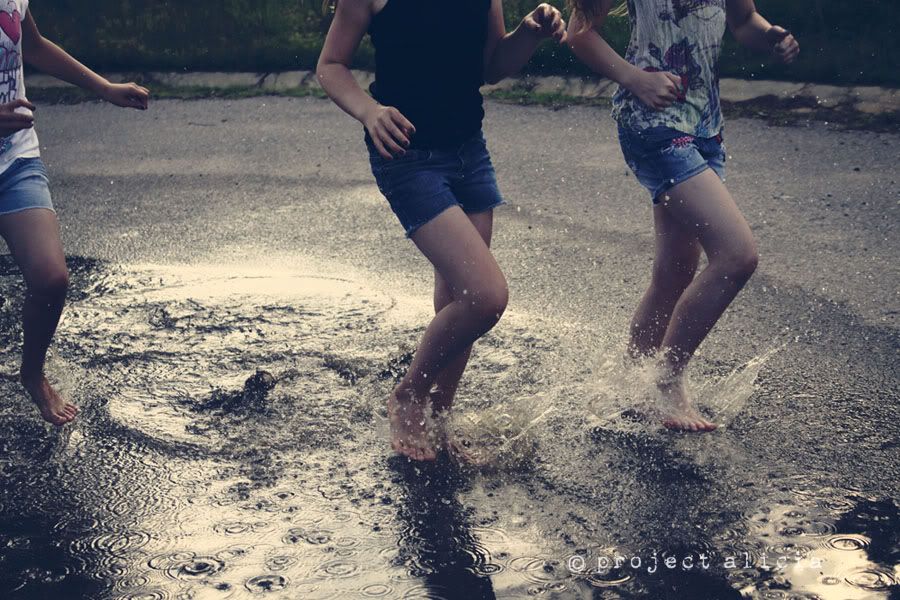 And endless entertainment, particularly for three little girls.
Could life be any better?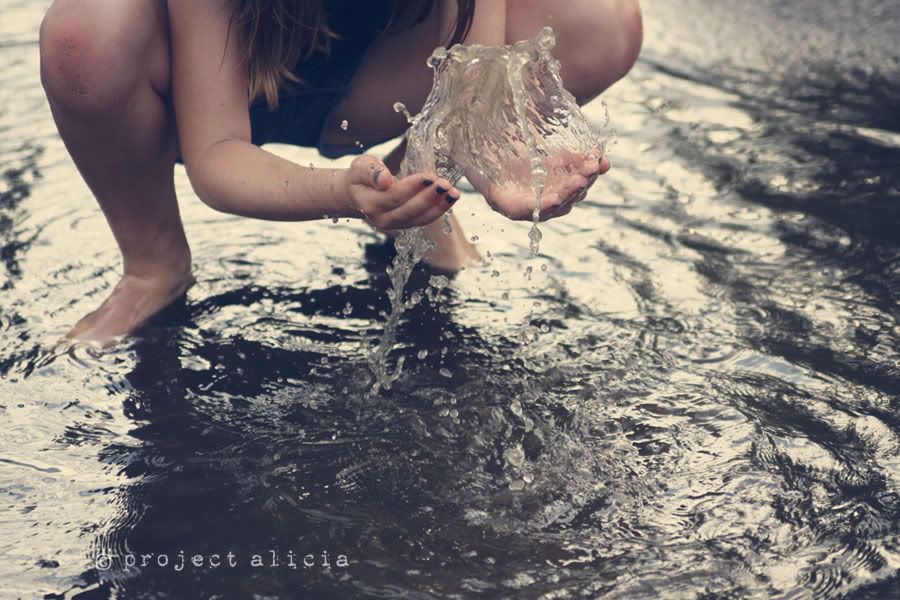 I think not! Thanks to Pokey and her friends for being such great subjects! And a special thanks to you all for your wonderful submissions for the Leap Into Spring Challenge! I can't wait to see what you come up with this week!
I'm teaming up with Rebecca of
Bumbles and Light
and Kristi of
Live and Love Out Loud
to bring you the
Leap Into Spring! Photo Challenge
– a 6-week photography challenge aimed at capturing the beauty of spring.
Just a Few More Details...
Not experiencing spring in your part of the world? No problem. All are invited regardless of geographic location.
Two prompts to choose from each week! Share your favorite images inspired by one of our weekly prompts. Or both. It's totally up to you.
The linky will remain open from 9am Friday – 9am Thursday CST.
Leap Into Spring!
blog post or Flickr photo, not your blog's home page or Flickr photostream. Feel free to share your photos in our
Leap Into Spring! Flickr Group
as well.
We love Instagram just as much as you do! We'll be on the lookout for your lovely spring photos, so be sure to use the #leapintospring hashtag.
Last, but not least, don't forget to grab our lovely button!
Next week's prompt will be Grass/Green.
For a complete list of upcoming prompts, head on over to the
Leap Into Spring! Photo Challenge
page.
Make sure to swing by
Bumbles and Light
where Rebecca will share tips
on capturing water in motion.
Thank you to the following sponsors for their generous donations to the upcoming Leap Into Spring! Photo Challenge Finale Giveaway:
ThisLife
ThisLife is an online service that automagically organizes photos and videos from your computer, Facebook, Instagram and more, in a chronological timeline; safely storing them in the cloud. Now available on your iPhone and iPad as well.
Topaz Labs
Topaz Labs' innovative image enhancing plug-ins improve your workflow and streamline productivity with its easy-to-use interface. Powerful. Professional. Flexible. Available for Photoshop, PSE, Lightroom and more.
AdoramaPix
Impeccable service. Affordable prices. AdoramaPix is an awesome source for fine quality photo prints, photo books, photo framing, gallery wrapped canvases and all of your photo finishing needs.
Life-n-Reflection
Life-n-Reflection is your one-stop shop for gorgeous custom card, photo album and collage templates and photo enhancing textures as well.
Veronica Armstrong Photography
Veronica Armstrong is a talented New York based photographer who creates "pretty prints for pretty places". Her growing collection of prints are a feast for the eyes – textures and light reign supreme.
Forshee Designs
Practical. Pretty. Handmade. Forshee Designs is overflowing with beautifully handmade camera strap covers, laptop sleeves, iPad/tablet/e-reader sleeves, aprons and more. Custom orders accepted as well.