It seems the pinnacle of good outdoor photography is finding the right light!
Midday, bright sunlight can lend itself to harsh tones, unwanted shadows, and a heap of disappointing photos. But don't despair. Mother nature has ever so graciously given us a couple of perfect hours...
The first hour or so after sunrise, and the last hour of light before sunset. This is when the sun is low in the sky, producing soft, golden, diffused hues. There is little contrast and the shadows are soft and dreamy.
It is also known as the magic hours. And for good reason! The lighting is simply out of this world magical!
Whether you are shooting portraits, landscape, or macro- there is no going wrong during this time. Simple subjects take on a special glow. Heck, even spiders look lovely in the golden hours. It's a fabulous time to get out the camera and create something beautiful!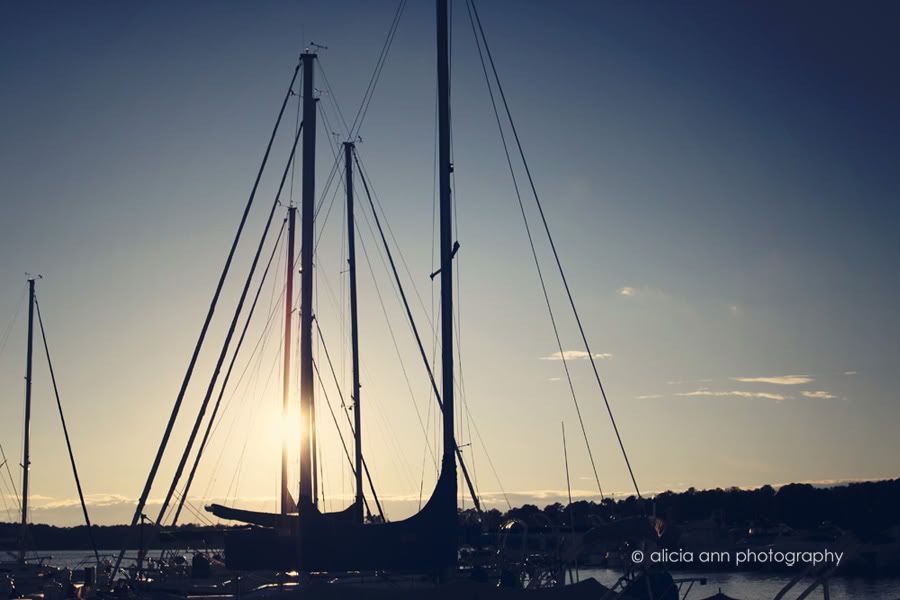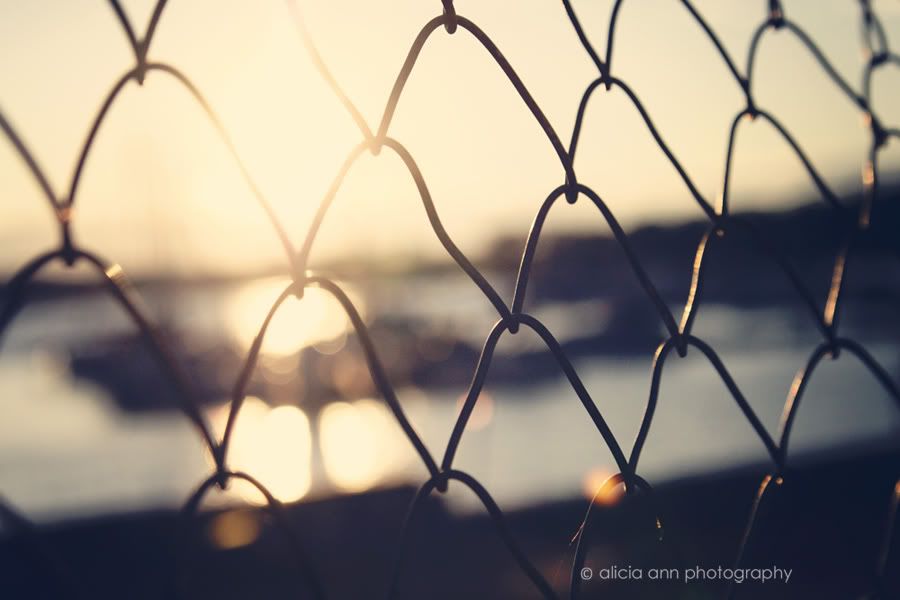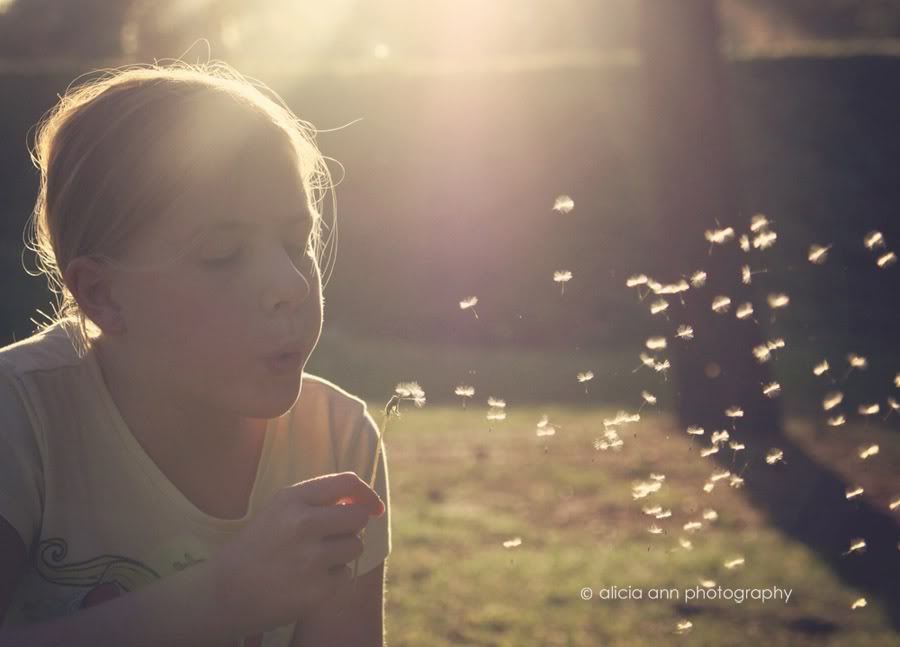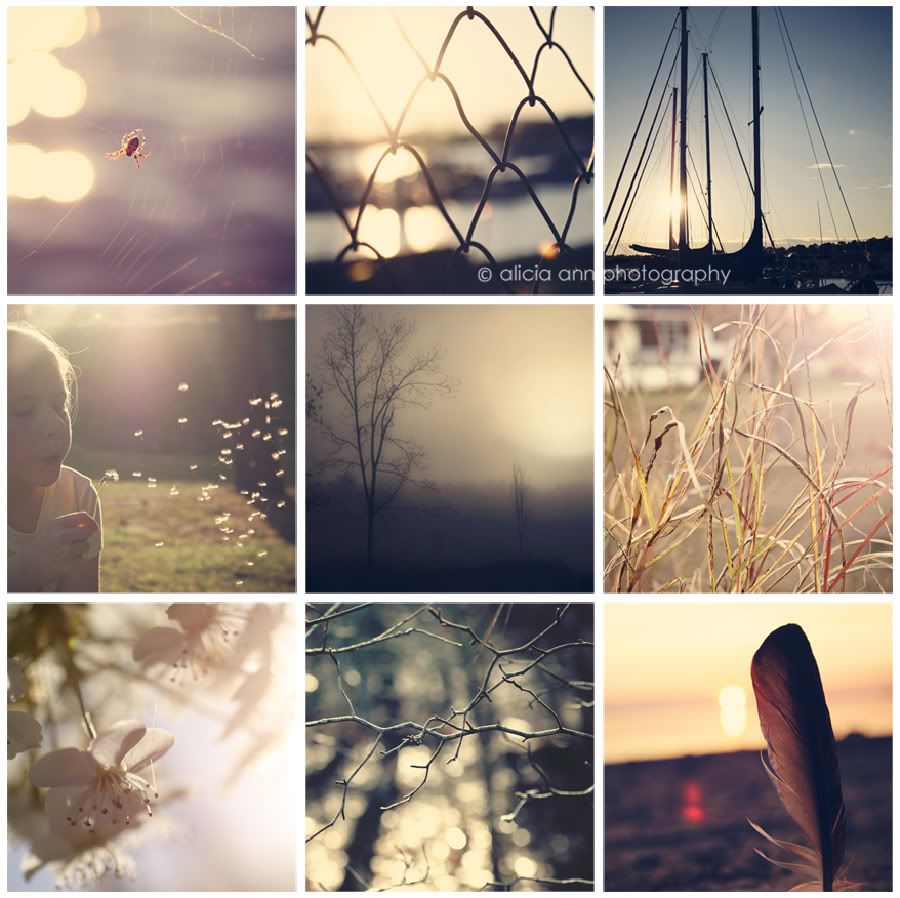 Five Tips for Shooting in The Golden Hours
Determine Timing.
Check your local weather report or try the
Golden Hour Calculator
to identify the exact sunrise/sunset time in your area. Doing a little homework ahead of time will pay off tenfold.
Use a Tripod.
For optimal results in lower light settings use a tripod to avoid camera shake. Set the ISO low and use a long exposure. You may even want to use a self timer or remote clicker to ensure crisp photos. Remember to get a good depth of field for landscapes you will need to use a smaller aperture of f/8 or above.
Change White Balance.
Move the setting to something other than automatic. Try a couple different ones. The results may surprise you. Practice this at different times of the day prior to your scheduled shoot in The Golden Hours.
Keep Shooting.
Over the course of an hour the light will drastically change, and quickly. There are only a few moments of the "magic light" and you don't want to miss it. Make sure to bring a flashlight and stay the duration. This would be a great time to try
HDR (High Dynamic Range) Imaging
, taking multiple shots at different exposures and combining them digitally to capture a greater range between the lightest and darkest areas in an image.
Get Creative.
Don't be afraid to try different angles or perspectives. Light, reflections, and hues vary simply by altering your position. If you shoot directly into the sun it will produce sun flare and possibly a more blown out shot, which is perfectly acceptable and individual. For portrait shots you may want to block the sun by shifting your frame. You will still get the effects of the backlighting without the distracting glare of the sun. The beauty is it's all subjective!
And the best advice I could give? You don't even have to have a fancy DSLR or expensive equipment to capture beautiful photos during The Golden Hours. This is mother nature's gift to us. So, grab whatever camera you have and snap some photos!
Thank you for stopping by! Can't wait to see what you capture this week!
Not experiencing spring in your part of the world? No problem. All are invited regardless of geographic location.
Two prompts to choose from each week! Share your favorite images inspired by one of our weekly prompts. Or both. It's totally up to you.
The linky will remain open from 9am Friday – 9am Thursday CST.
Leap Into Spring!
blog post or Flickr photo, not your blog's home page or Flickr photostream. Feel free to share your photos in our
Leap Into Spring! Flickr Group
as well.
We love Instagram just as much as you do! We'll be on the lookout for your lovely spring photos, so be sure to use the #leapintospring hashtag.
Last, but not least, don't forget to grab our lovely button!