Recently I ventured out to capture some of the virgin buds in our area. The sun was lowering quickly and I was panicked I would miss the moment.
Then it happened... Magic.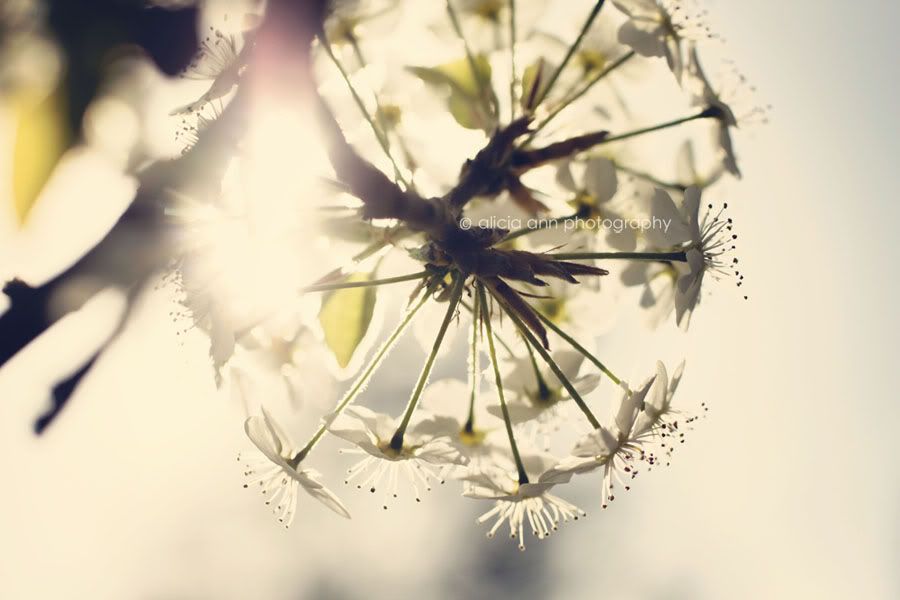 It seemed it didn't matter how I positioned myself or my camera, there was no going wrong. These humble little white buds took on a magnificent glow and I couldn't seem to get enough. It was a rush. I hurried home to see them on the big screen and it wasn't my imagination- they were indeed exquisite.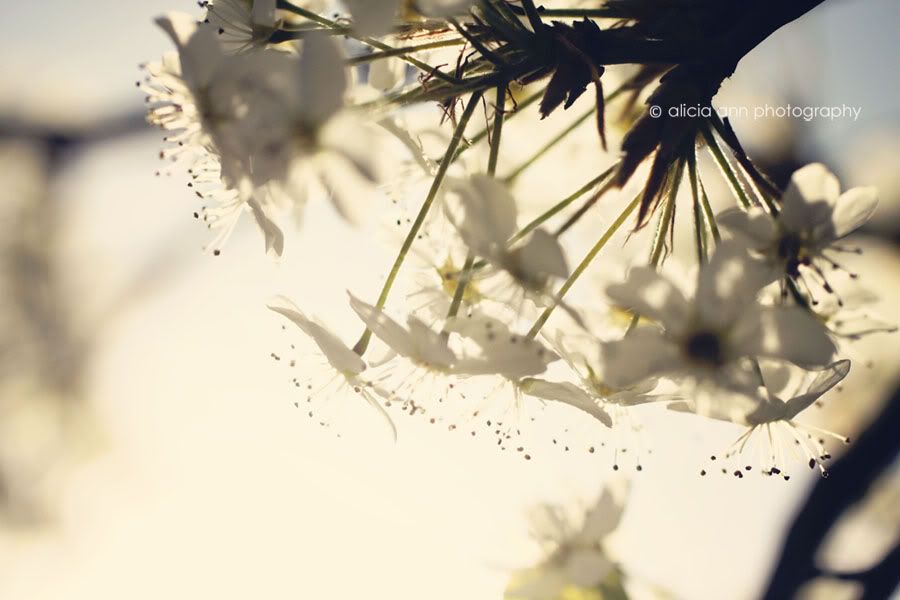 You see, I had managed to capture the light in what photogs for ages have referred to as "the golden hour", otherwise known as the magic hour. If you want to create something extraordinary, this is the time to do it.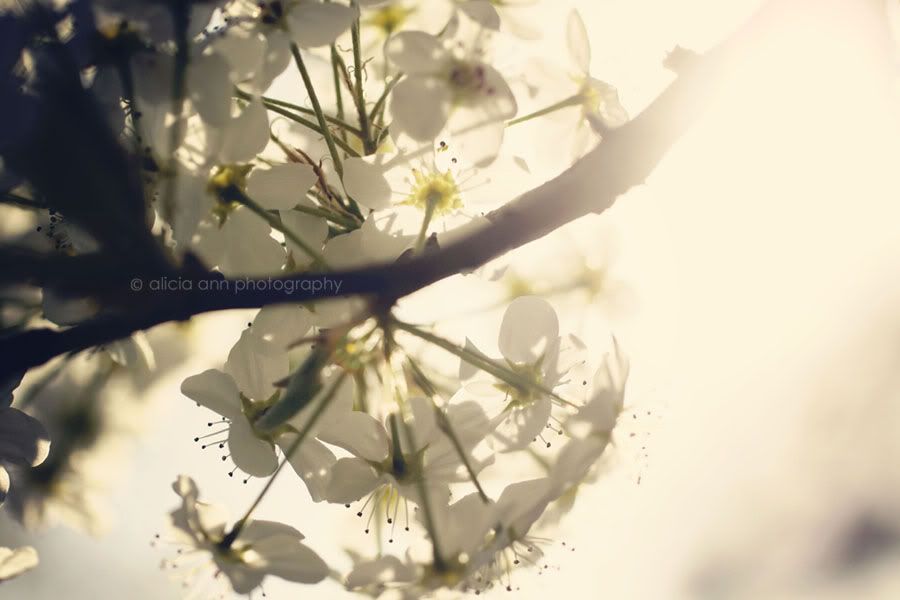 I downloaded one of these blossom pics to instagram (
@projectalicia
) the other day and my sister (@shagshop) responded, "Please add to canvas for me". I giggled a little. Then I realized that so often I leave my photos bound in a file inside of this box rather than giving them the proper chance to shine.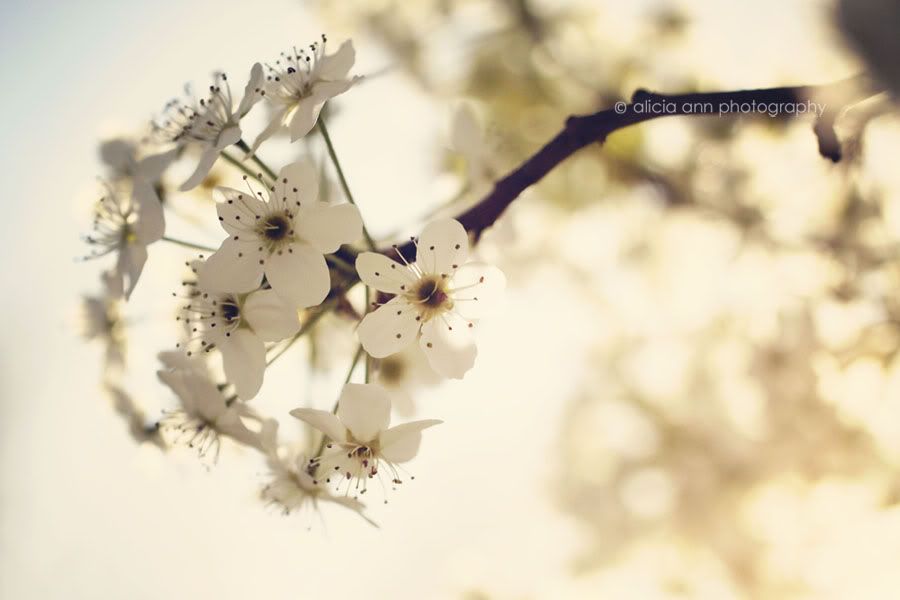 They may not be the
most
beautiful or the
most
unique, but wonderful all the same. And they certainly shouldn't be tucked away and forgotten. If you've been following me for a while you may remember, "
Orange you Glad
" from last April where I shared my thoughts on creating something original. If you've been in a slump or have been doubting your talents, it's definitely worth a read.
If you'd like to learn more about how to shoot in "The Golden Hour", you're in luck. Stop by this Friday, April 6th for the debut of our
Leap Into Spring! Photo Challenge
where I'll be sharing 5 tips to better photos during The Golden Hours. You'll also find tutorials, freebies, and inspiration galore throughout the challenge. All are welcome regardless of location or skill level. Come join us! You can find more details
here
.
Leap into Spring! Sponsor Opportunity...
And in case you haven't heard, we have an exciting opportunity for you! Market your family friendly blog, business or product across three blog networks to a large community of avid photographers by sponsoring the
Leap Into Spring! Photo Challenge
. For a flat rate of $25, you'll receive 6 weeks of 200×100 sidebar advertising space across three active blogging networks -
Bumbles & Light
,
Project Alicia
and
Live and Love Out Loud
. Click the image below for more details.

This is Wordless Wednesday, but Wordful or Not So Wordless posts are also welcome here. Just grab a photo and link up below. It's a great way to make new friends! Feel free to stop by some of my favs...