I have a recent infatuation with polaroids. Only I don't own a polaroid camera. This may come as a shock to some of you, as it seems to be a popular question these days at Project Alicia.
Somewhere in the webs of my mind I seem to recall owning one at some point. Perhaps it got donated with some other unwanted items. Funny how things go in cycles. But it seems along with bell bottoms and tie dye, polaroids are making a comeback! You can now
find them at Photojojo
.
Luckily for me there's some pretty nifty technology that makes polaroids possible on my mommy budget. If you are interested in learning how to have your own polaroid prints for next to nothing, read on.
You may remember these photos from
Passion Week from the Poetic Winter Challenge
. This is when I first put my "fake polaroid" vision to practice...
I remembered the
free polaroids
from fuzzimo I'd pinned to my
freebies board
. I was stoked! This meant I didn't have to make them myself!
If you know how to make your own polaroids, by all means, don't let me stop you. They may look something like this...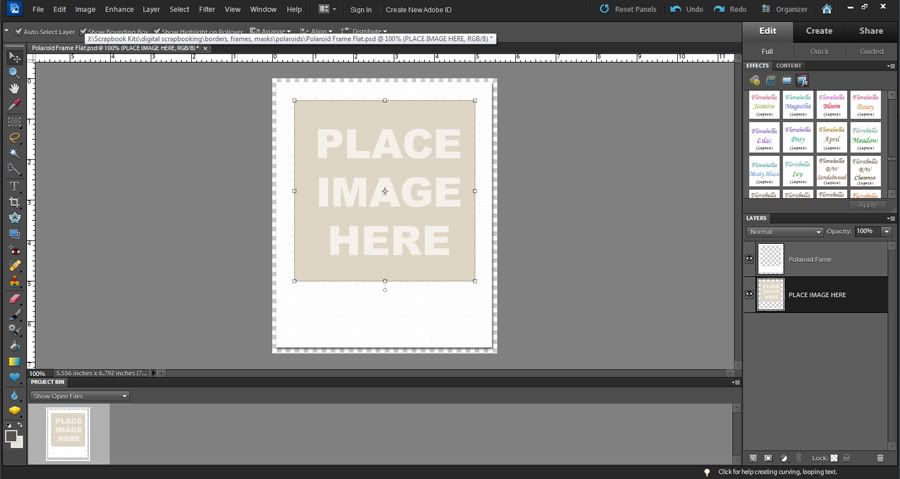 You can go
here
for more instruction on that method. I, myself, am always looking for shortcuts to make things easier.
And quite frankly, I really love this distressed look that
fuzzimo
created with their polaroids...
Unfortunately when I downloaded these, they were jpg files so I wasn't sure how to clip the photos. (You need to have png or psd files to have multiple usable layers.)
If you are only going to take pictures of these polaroids, they certainly don't need to be perfect. You could simply crop your photos and drag them right on top of the polaroid. Just make sure to cover as much of the black portion as possible. You can see an example of this
here
.
Another method would be creating your own clipping mask on the polaroid to only a portion of the JPG. So, I've created a simple step by step tutorial in an attempt to make this process easier for you.
Tutorial: Create a Clipping Mask in Photoshop Elements
1.
Open your polaroid and duplicate the image. Click Layer > Duplicate Layer > Name your layer and press ok (shortcut is Ctrl + J). Use your rectangular marquee tool and draw a square around the black portion of your polaroid until blinking dotted lines surround it. Try to draw just to the outside of the black box to ensure that all of the black is included in the mask.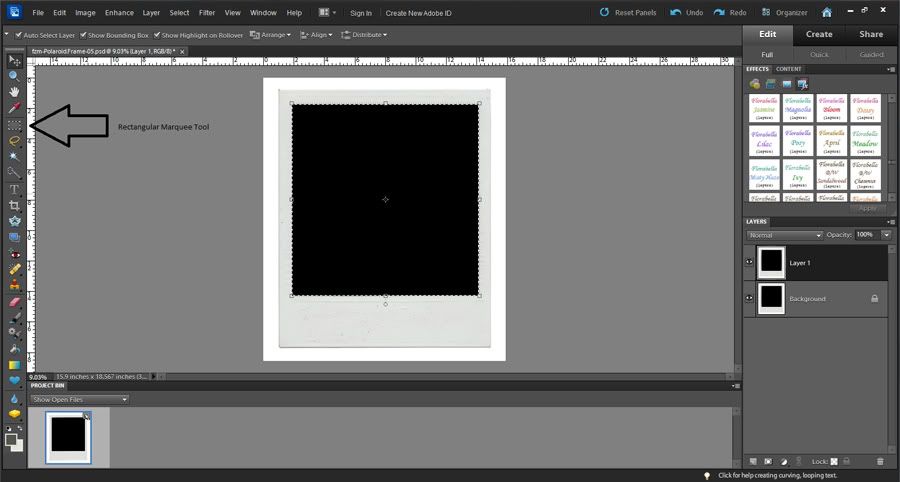 2.
Now click on the Add Layer Mask Icon, located on the bottom right of the screen. (This should be available in Photoshop Elements 8 or newer.) You will notice the clipping mask in your duplicated layer.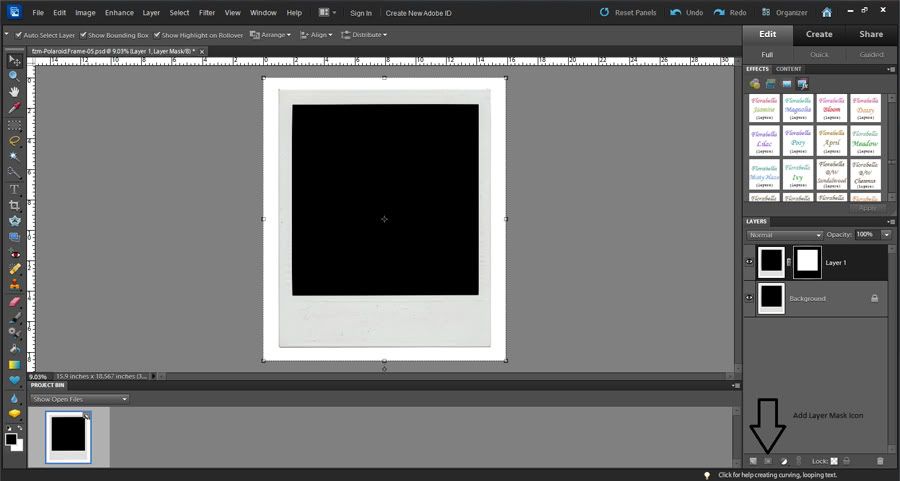 3.
Name the file and save it as a PSD file so you can use it again and again. This will save you time later.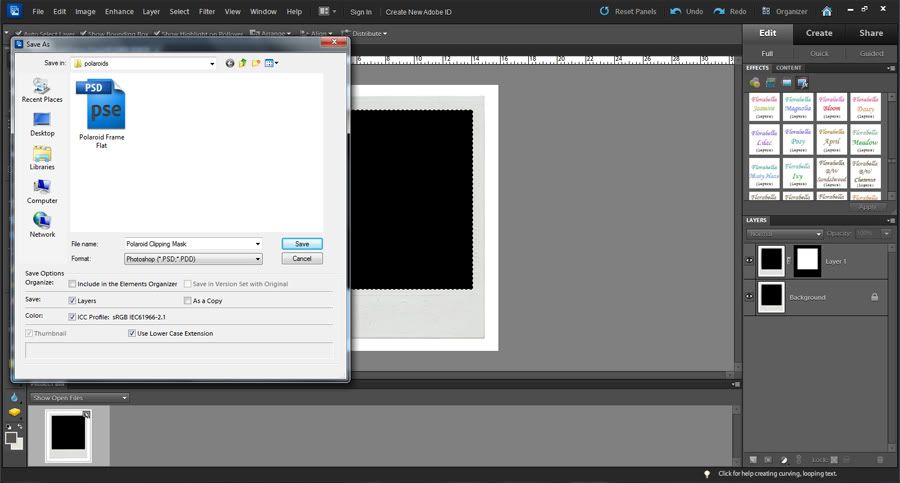 4.
Open the photo you want to clip into the polaroid.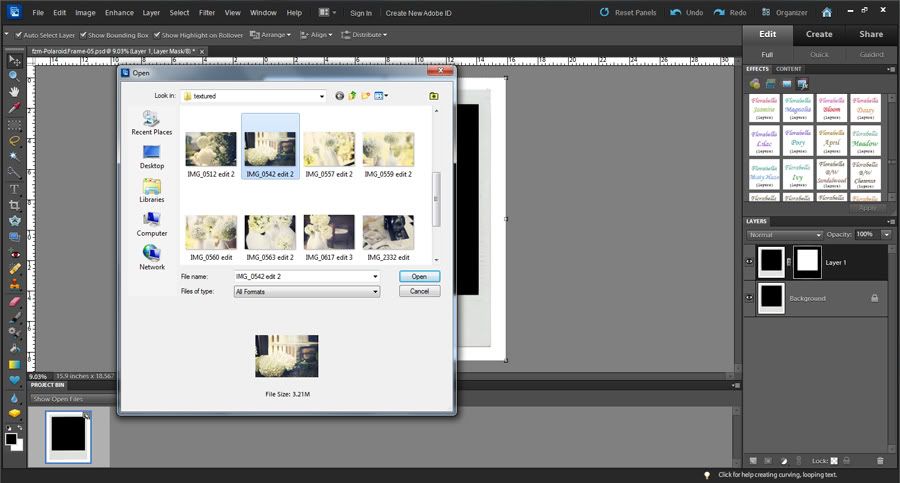 5.
Grab the photo with your mouse and stretch it so that it covers the clipping mask.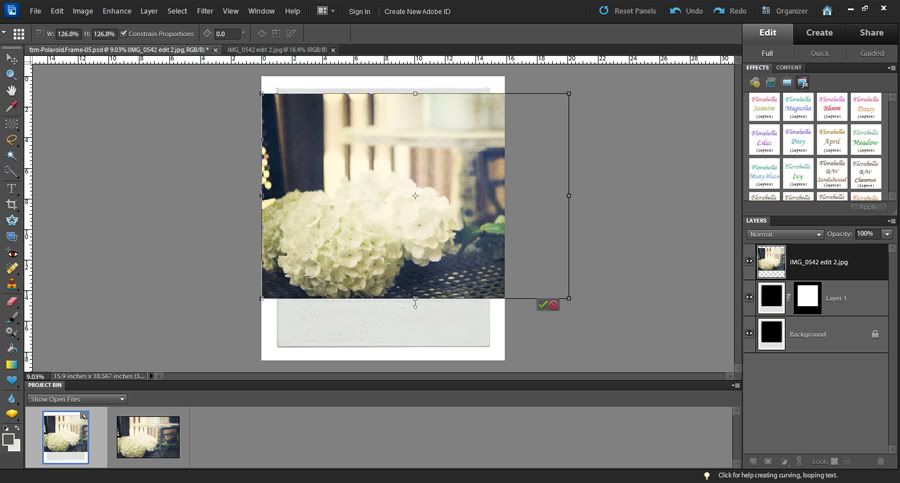 6.
Select Layer > Create Clipping Mask and it will take on the shape of the mask (shortcut is Ctrl + G). OR make sure your image is directly above the clipping mask in the layers panel and click Alt as you tap the left side of the mouse simultaneously between the photo and the clipping mask.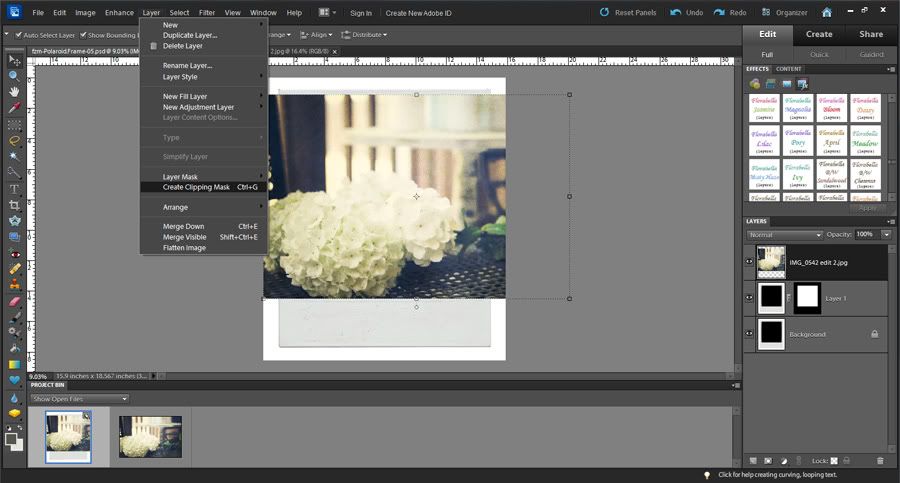 7.
Once you have the photo inside the polaroid you can flatten the image. Select Layer > Flatten Image (shortcut is Ctrl + Shift + E). Then you can crop the polaroid to the desired size.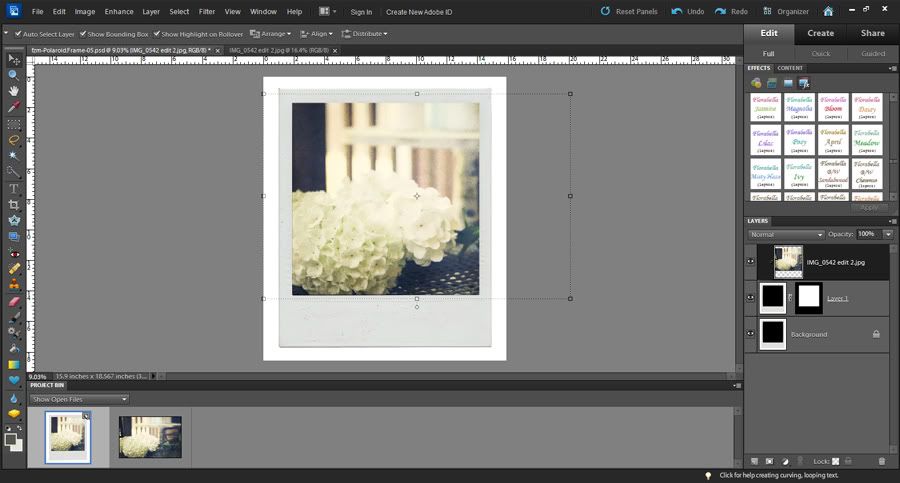 8.
Repeat this process 4 times and then drag each flattened image to an 8.5x11 canvas. (To make a new canvas click File > New > Blank File and then choose the sizes that you want. You will want your resolution to be 200-300 pixels/inch for a decent quality photo.)
9.
Print your sheet of 4 polaroids on photo paper. (I used my cheap canon printer in the comfort of my home, but there are many reasonable print shops these days online or locally if you don't own a printer. You really don't need high quality for this project.) Cut them out and they're ready for your photo shoot.
10.
Arrange them wherever you want for your shoot. A clothesline or stack is nice visually in photos. Add some props with them. Get creative.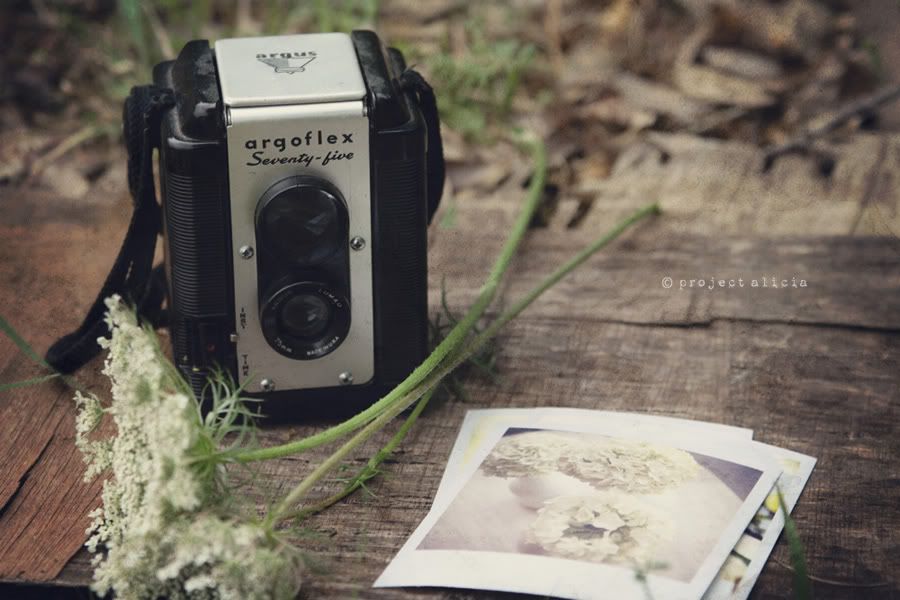 Leap Into Spring Challenge: Blossoms/Trees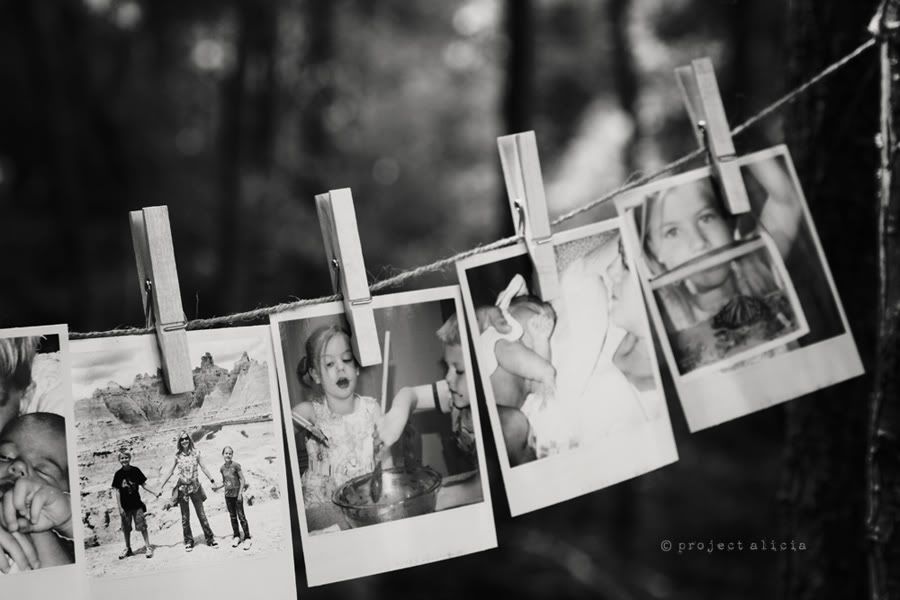 Finding "Me Time"
The best part is that you can tweak the color before, during, or after printing. Once you have printed and shot your polaroids you can edit them even more to give them a more vintage effect with actions or texture. The more vintage, the better. You can find a side by side comparison of my favorite vintage actions
here
. The
Finding "Me Time"
photo was originally shot in color and then later changed to b&w. There is no wrong here. Just go with it.
----------------------------------
Combining Photos
Another fun "fake polaroid" idea is combining photos. For this one I actually printed a polaroid frame and then cut out the center.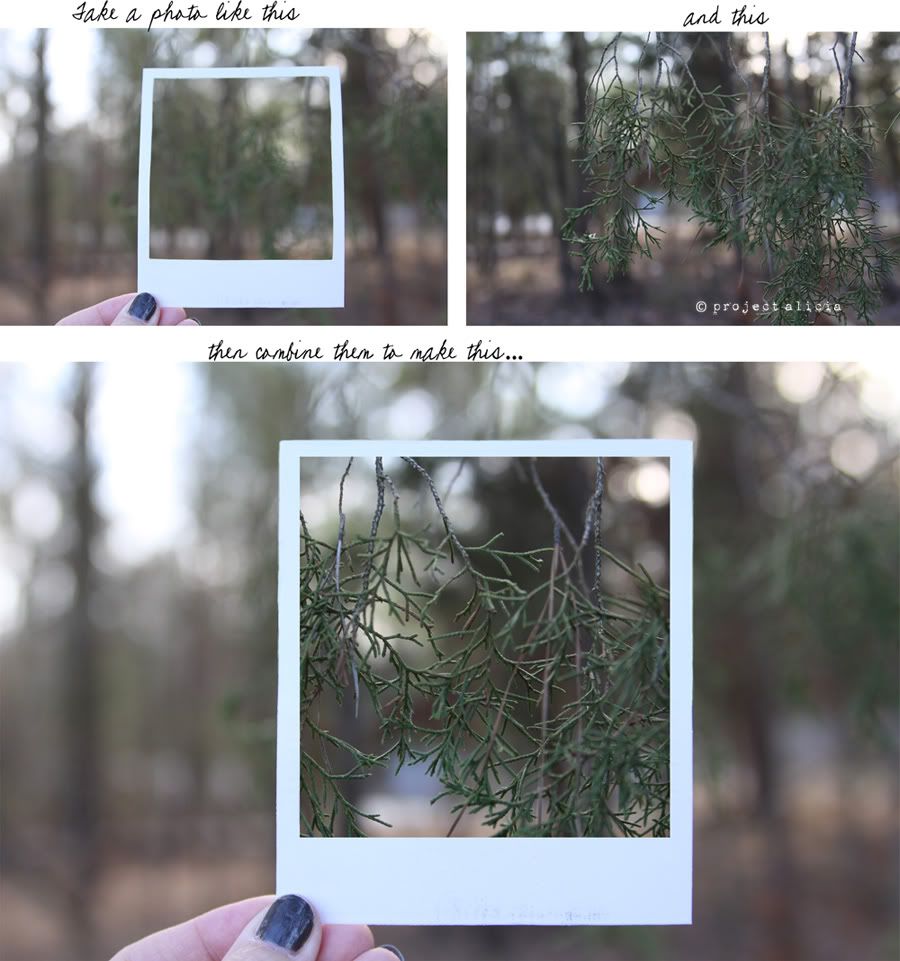 I shot a couple different photos, one of just the frame and one of the tree I wanted inside the frame. I then cropped the tree to a square and dragged it inside the frame of the first photo. I enlarged it and did some fine cloning work to reshape the edges of the frame. I'm sure there are many other more advanced, technical ways to get this shot or to create this effect, but this worked just fine for my purposes.
--------------------------------
These easy, inexpensive polaroids are a fun way to change up a normal shoot and enhance any photo, post, header, collage, or pretty much anything you can dream up. Once you figure it out, go join the
Fake Polaroid Fun on Flickr
.
Not Enough?
Here's a few other ways to "fake polaroids"...
Make a Polaroid in Photoshop
Use the Polaroid Generator
135 Free Polaroids from Sweetly Scrapped
Try The CoffeeShop Polaroid Effect Action
Download the Poladroid Polaroid App
ShakeItPhoto Polaroid App for Iphones
DIY Paper Polaroid Frames
There are so many different ways to make polaroids. I am by no means any kind of expert, but I hope this gets your creative juices flowing. The sky's the limit!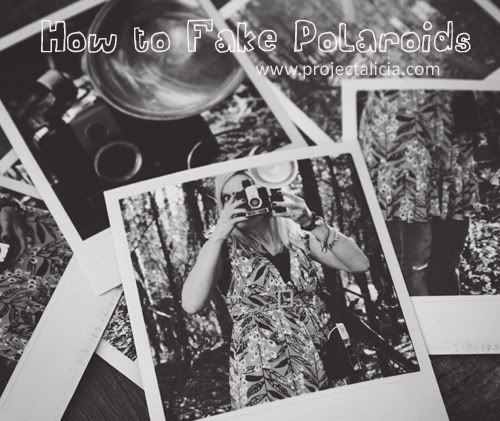 Other posts you may like:
Using Actions and Textures to Achieve a Vintage Flair for your Photos
Vintage Actions: A Side by Side Comparison & Tutorial