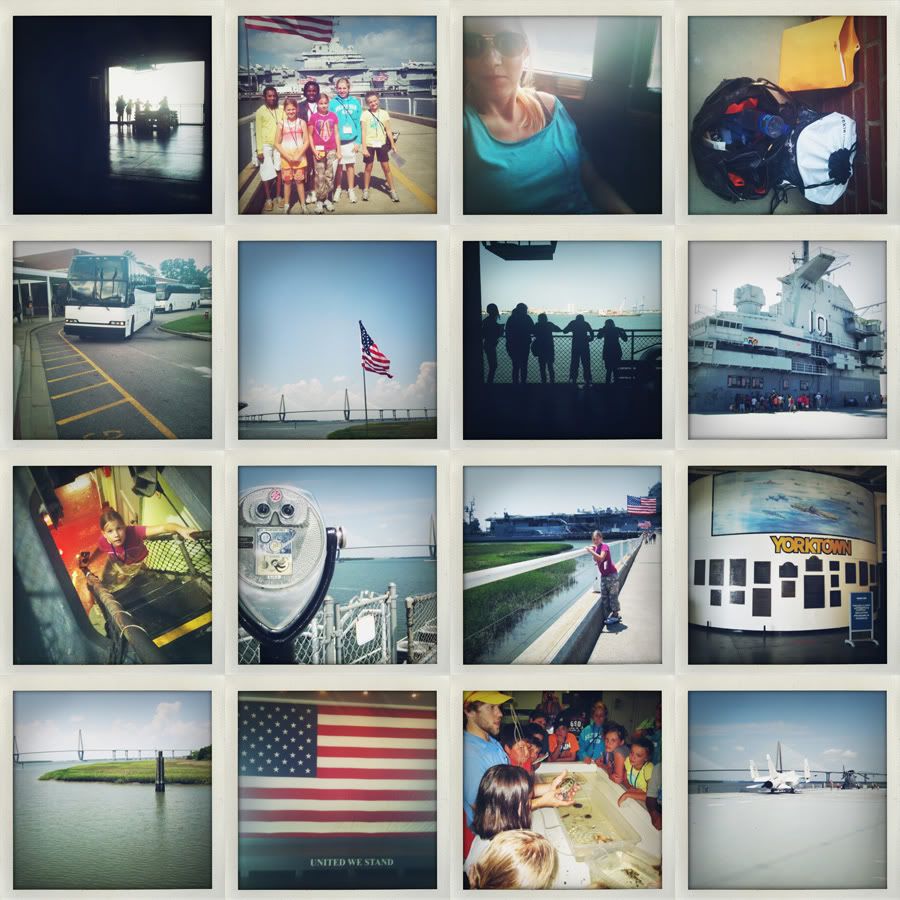 Last Wednesday I was playing chaperone. Four hours on a bus, not including two rest stops. And thirteen hours away from home. The last field trip of my baby's elementary school experience... I landed home exhausted with a splitting migraine and I wouldn't have missed it for the world. I left the big camera at home and snapped a few pics with my 3GS. Nothing spectacular, but memories captured all the same. Who knew a field trip could be so emotional. Or that parenting could make your heart literally hurt for no apparent reason? Turns out growing pains aren't just limited to tweens. Moms get them too... tomorrow I'll be at Pokey's school attending her 5th grade graduation ceremony... gonna try to be strong.
If you'd like to follow me on instagram, you can find me @projectalicia. Or if you don't have a smart phone, you can follow me
here
.
And please help me welcome my newest sponsor,
JW Baugh Photography
! They have beautiful fine art prints for purchase. Go take a peek!
This is Wordless Wednesday, but as you can see Wordful or Not So Wordless posts are also welcome here. Just grab a photo and link up below! And if you'd like to connect with other WW participants, click
HERE
.