Not only is Kristy of
Life-n-Reflection
a sponsor here at Project Alicia, she is also a favorite artist of mine. Her work is always inspiring. And she has a
boutique
brimming with cuteness. I'm excited to have the opportunity to try out some of her products from time to time and today I'm sampling her CD Templates. They come in a variety of prints and colors and you can't go wrong with any of them.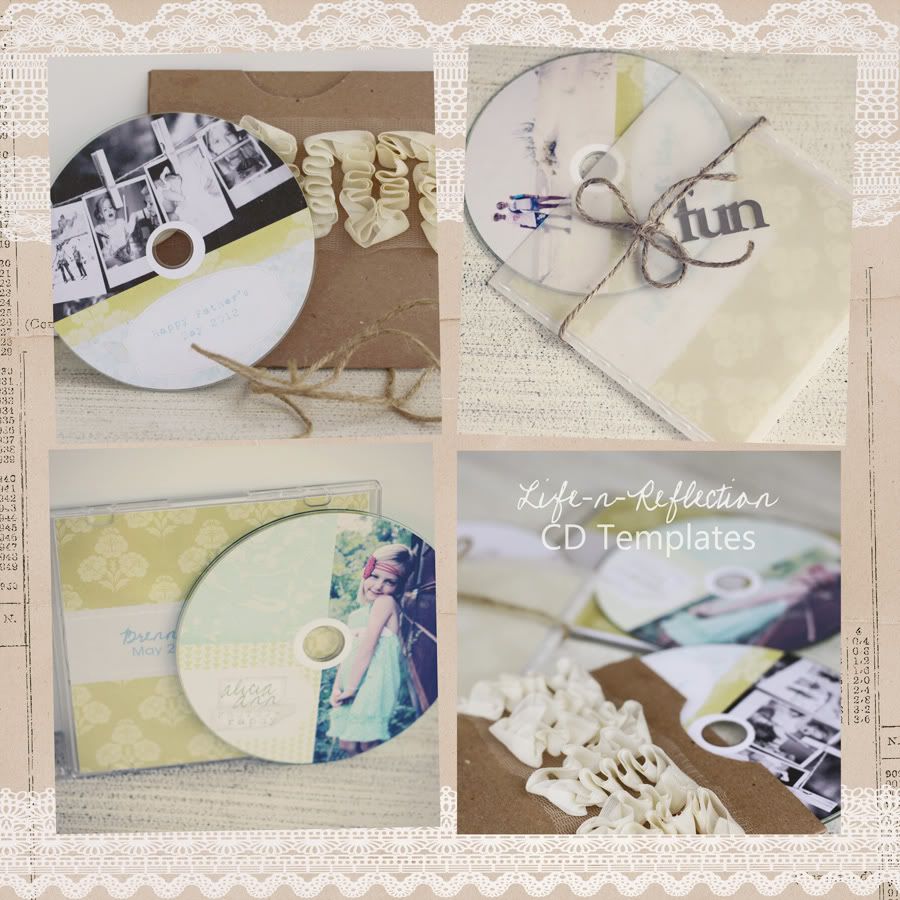 Whether it's a client photo shoot, a trip, or a gift... these templates are the perfect solution for your photos. It transforms a regular cd into something special in a matter of minutes. Just plug your favorite photo into the template. And if Photoshop is new to you, Kristy has put together a
wonderful video
to make it easy for anyone. The layered templates also work with Photoshop Elements and Gimp.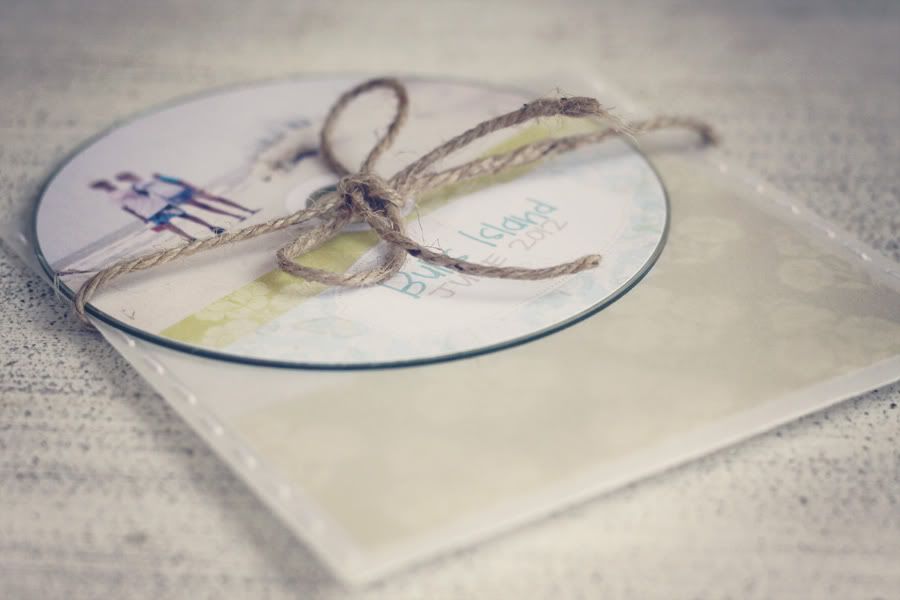 You can easily print from the comfort of your home using Avery Templates. Download the
Blank Avery Photoshop Templates
or the
Blank Avery PNG Templates
. I also use the CD Stomper Labeling System, found at most office stores, to more easily affix the labels. There are printers with built in cd features as well.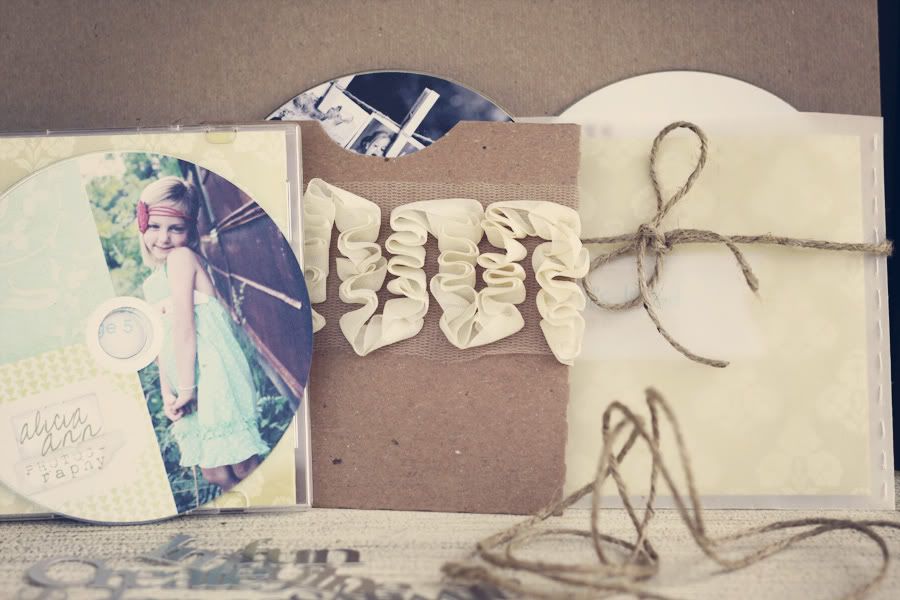 Then get creative. Stitch the edges of some vellum or transparency paper. (I actually hand stitched mine for a more homemade effect.) Use some recycled sleeves (I found mine at Wal-Mart of all places) and add some cute ribbon or fabric. If you can't find them, check out this
DIY CD Cover Tutorial
.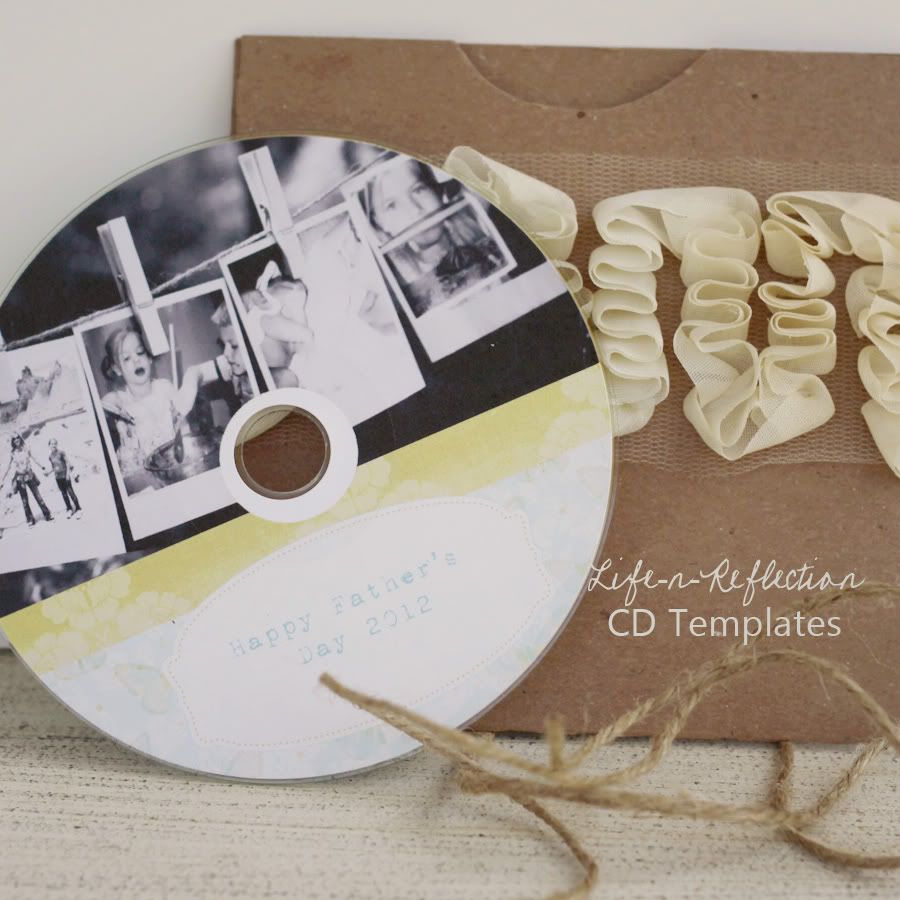 I decided it would be the perfect last minute Father's Day gift. Just download some favorite photos and then dress up your CD with one of
Life-n-Reflection's Templates
. Voila!
And just for you, Kristy of
Life-n-Reflection
is currently offering a special on these CD Templates. Buy 1 Get 1 Free - select any 2 CD/DVD Sets. Apply Coupon Code:
CDDVDB1G1
. One per customer, expires 6/30/12.
*Disclosure: Thank you to Life-n-Reflection for sponsoring my post and for providing me with these beautiful CD Templates. I genuinely love Life-n-Reflection's products. All opinions are mine.