Here at Project Alicia you will find photography of all kinds, but what is dearest to my heart is and will always be the simple, understated moments captured within the walls of my home. The unplanned, unstaged, tender moments that tug at my mommy heartstrings.
So, when I was contacted by
Rebecca Cooper
to review her latest eBook,
Real. Life. Photography
, I jumped at the opportunity. You may know Rebecca from
Simple as That
, a blog chock-full of beautiful photos, printables and crafty inspiration galore. She is an author of two previously published photography eBooks,
40 Top Tips for Better Photos
and
Don't Say Cheese!
But Rebecca is not only a professional photographer, author, scrapper and talented blogger, she is also a mother of four adorable children. Much like Rebecca, I'm on a mission to capture life's simple, fleeting moments.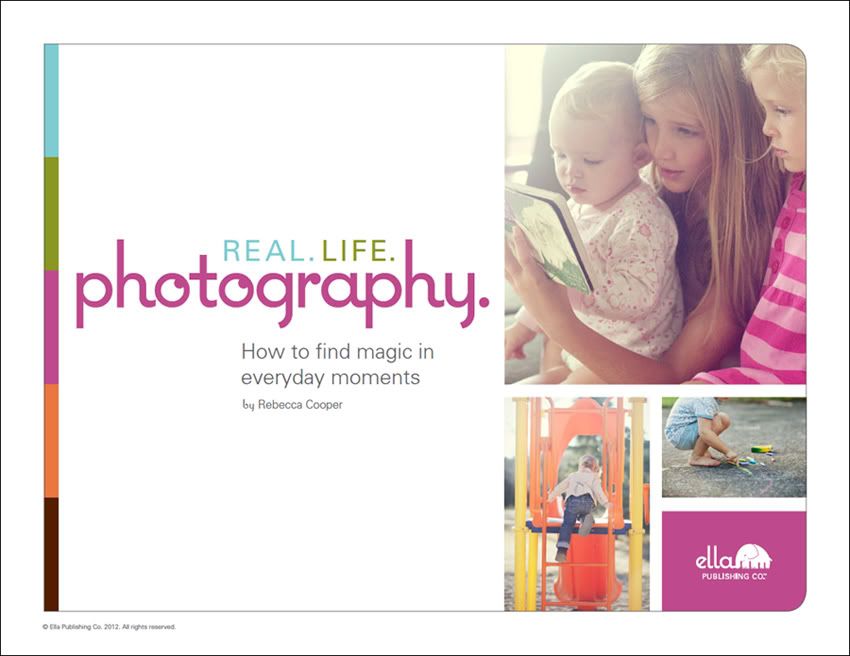 But whether you are a professional photographer, novice or mom... you'll love
this book
. Rebecca outlines easy to understand ways to find magic in the everyday.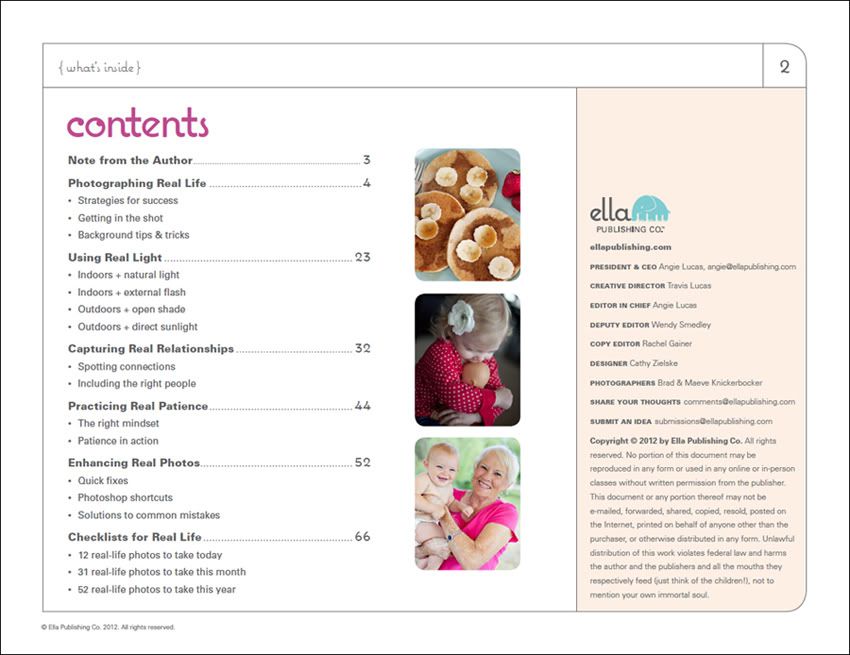 The book is 70 pages long, organized into 6 chapters and includes "Checklists for Real Life" in the last chapter- daily, monthly, and yearly.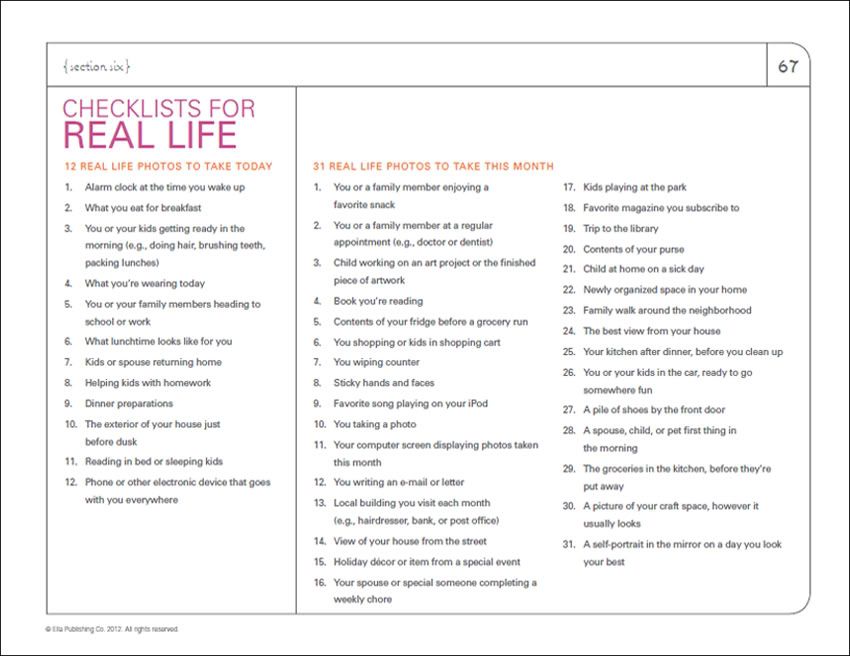 But if you've been following Rebecca, you already know that
her lists
never disappoint! You can find them all
here
. Lists are a wonderful way to help photographers think outside the box and be inspired. These lists can be especially helpful for everyday photos.
By using Rebecca's lists and fabulous tips in
Real. Life. Photography
, you are going to be more prepared to capture those endearing moments that might otherwise be missed.
She Says, "
Photographing real life isn't always easy. In fact, it's a lot harder than taking family portraits in a well-lit studio or outdoors at the perfect time of day. Real life passes quickly. It doesn't wait for you to pull out your camera. It doesn't wait for ideal lighting conditions. And it doesn't wait for your house to be spotless. But I promise that capturing everyday moments is worth the extra effort. Capturing life as it happens helps me see things differently. Boring becomes beautiful. Ordinary becomes extraordinary.
Life can get so busy and crowded with distractions that it's easy to forget what matters most. Pausing to take photos along the way helps me slow down and just enjoy my life exactly as it is.
"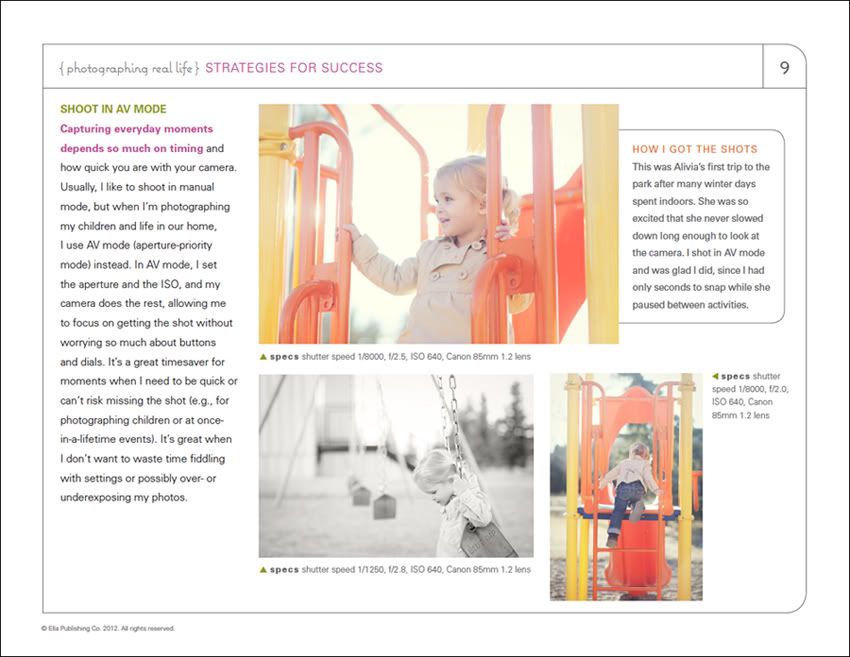 Throughout the book she shares how she got her shots as well as camera settings, wonderful tips and tricks and of course beautiful photography! 127 beautiful images to be exact.
She even touches on photo editing, with step by step photo examples using various photoshop tools.
And as an added bonus, Christy from
Addy Lane
created a set of
Simple Fixes Actions
that are a perfect companion to Rebecca's new
eBook
. The actions are easy to use, work with both Photoshop and Photoshop Elements, and transform any photo into something extra special with a soft, understated vintage-like finish. You can learn more about these Actions by Addy Lane
here
.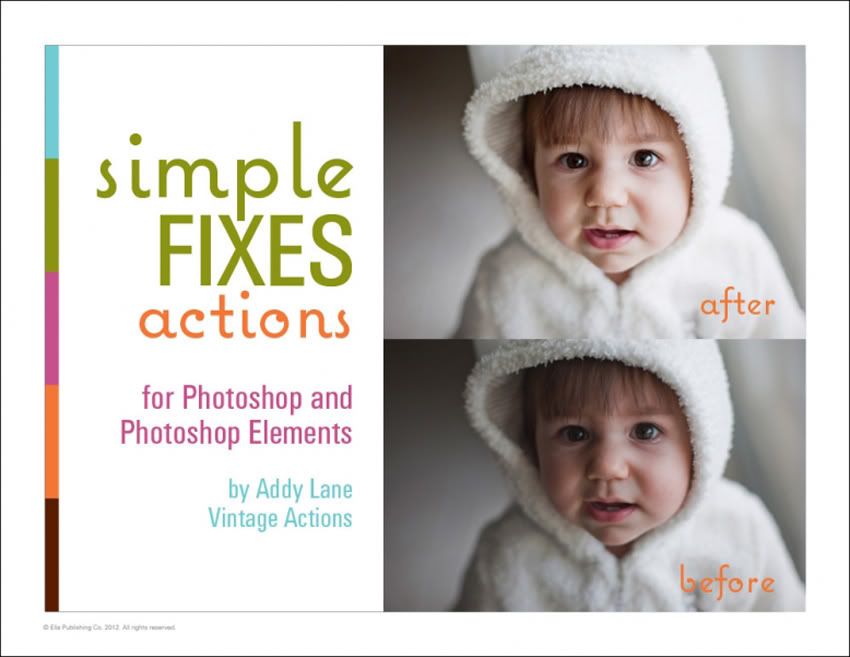 I love Rebecca and her new
eBook
. Her work is truly inspirational. It has certainly inspired me to pick up my camera and think about my photos differently.
Rebecca has generously offered one of my Project Alicia readers a copy of Real. Life. Photography. as well as a set of Addy Lane's Simple Fixes Actions.
To enter:
Just leave a comment telling me your favorite thing to photograph.
For an extra entry:
"LIKE"
Project Alicia
&
Simple As That
on Facebook (and leave a comment letting me know).
Giveaway will run until Friday, 6/29 at midnight. I will announce the winner on 6/30.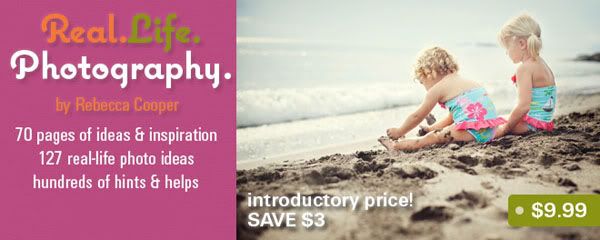 For those of you who can't wait to get your hands on these items now, you can purchase them for the introductory price of $9.99 each through June 30th. (The regular price will be $12.99.)
Or if you purchase both the
book
and the
actions
together, you can receive
20% off
using the promo code
PHOTOFIX
at checkout through June 30th.
Make sure to stop by
Rebecca's place
for a chance at some fabulous prizes as well!
Thank you, Rebecca, for giving me this opportunity. I'm flattered to be included in the launch of your fabulous new book!
*Disclosure: Thank you to Simple as That and Addy Lane for sponsoring my post and for providing me with this wonderful eBook and action set. I genuinely love the work of Rebecca and Christy. All opinions are mine.