I think the photos are pretty self explanatory, so I'll keep it brief.
1. Just stop by Life-n-Reflection's boutique and
grab these "Finding Fall" tags
for
just 3 bucks. I fell in love with them the second I saw them.(And when you purchase them the download is instantaneous.)
2. Bake these yummy
Peanut Butter Pudding Cookies
. Creamy peanut buttery goodness at it's best. If you love peanut butter, this may be a new fav!
3. Punch or cut Life-n-Reflection's circle tags and punch a small hole in the top of each.
4. Assemble goodies into bags and tie tag with cute ribbon or twine. Small bags can be found at most craft stores or just cut the top off of regular ziplocks and use what you have on hand.
5. And voila! Done. Deliver to your neighbors or friends.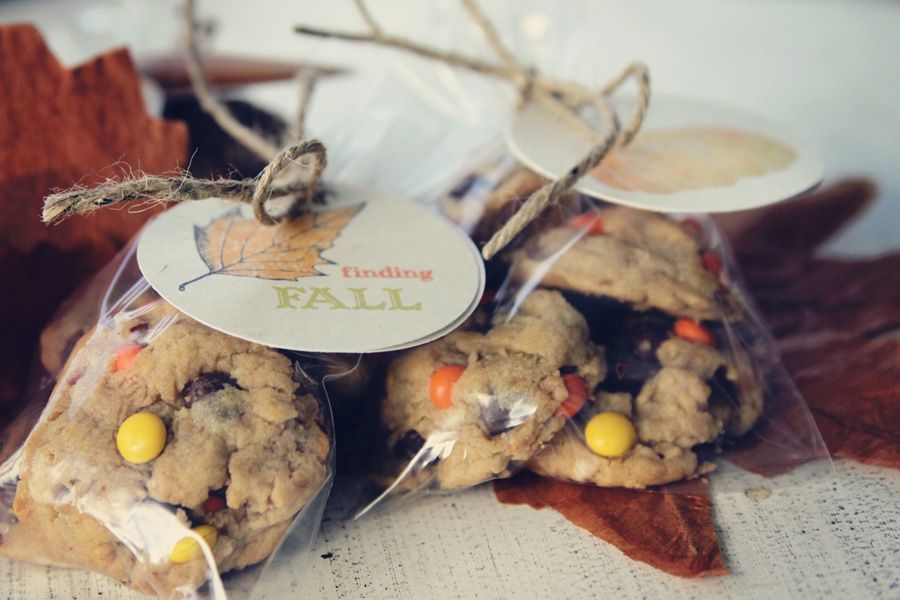 And there ya have it. Easy Autumn Goodie Bags.
You can find more inspiration using these tags
here
.