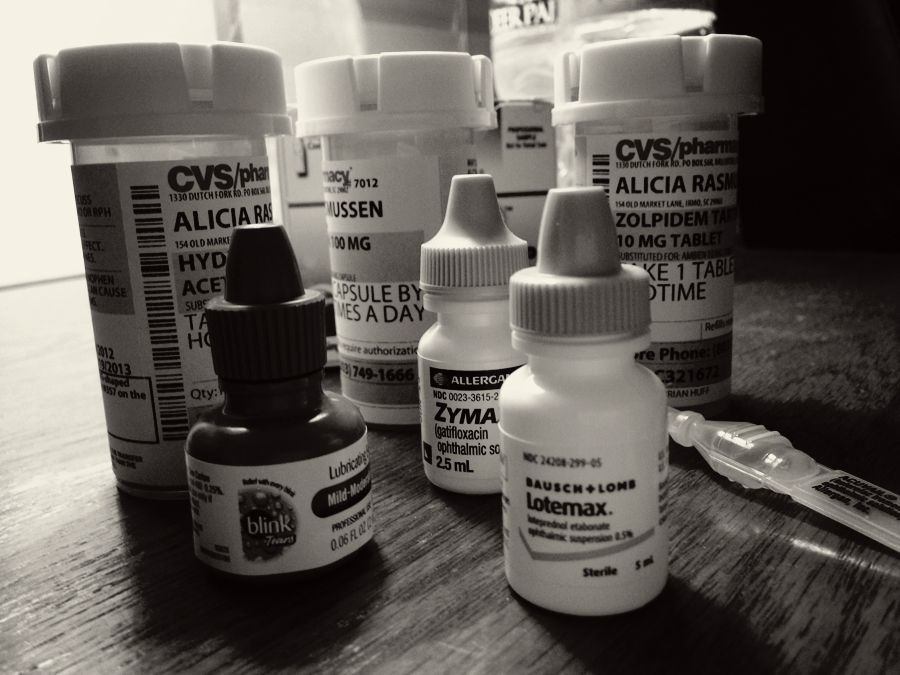 Yesterday afternoon I had PRK Laser Eye Surgery. It went well and I am currently in recovery mode. The drugs were a Godsend last night. Today I am doing better- just some intermittent pain. Picture me with those black grandma glasses. Yeah... super purdy!
Posting this was kinda monumental as everything is blurry. If I was really on the ball I'd have scheduled something amazing from the lake house last week. But truth be told, life has gotten super hairy and time is not my friend. Although there is much to do, maybe having forced downtime isn't such a bad thing... I'm told my sight will be better by the weekend and will take a couple weeks before it is to full capacity. It is a little different than lasik, but hoping for a speedy recovery free of hiccups and a life of no more infections from my contacts or days having to wear glasses.
I feel completely blessed to have had a talented doctor that guided the surgery and eyes that allow me to see such exquisite beauty every day! Looking forward to sharing my world through my new pair of eyes in the coming days...
Hope that ya'll have a blessed Thanksgiving filled with wonderful food, friends and family.
This is Wordless Wednesday. Or in my case, Not so Wordless. You can grab my button in the sidebar but it is not required to participate. Just grab any photo and come link up! And if you'd like to connect with other WW participants, click
HERE.