As a photographer I get giddy about silly things, like my new
Jo Totes Camera Bag
or a successful conceptual shoot. I was pretty happy about my
Tamron AF 28-75mm f/2.8 lens
(which has become a favorite go to by the way). And this week I was stoked to receive the new Lightroom 4 Editing Program from
Staples
.
I have never used Lightroom before so I can't really compare it to the previous versions. I've been more of an Elements and CS girl. Both programs are fabulous in their own right. Elements is like an old friend, dating back to the 2.0 version. I do all kinds of photo editing and design work with fun
typography
from my comfortable PSE 10. I've accumulated quite the collection of
actions
over the years. I hop over to CS from time to time to play with brushes and process Raw files. The channels palette makes fine tweaks so easy. It also has enhancements and tools, such as
liquify
that I've come to love.
But I have to say, the little time I've spent in Lightroom this week has me all kinds of excited and I can foresee lots of time over there in the coming months.
One of my favorite things about Lightroom 4 is the way it's organized into different modules. What can I say? I'm a Type A, right brain kinda gal.
Libary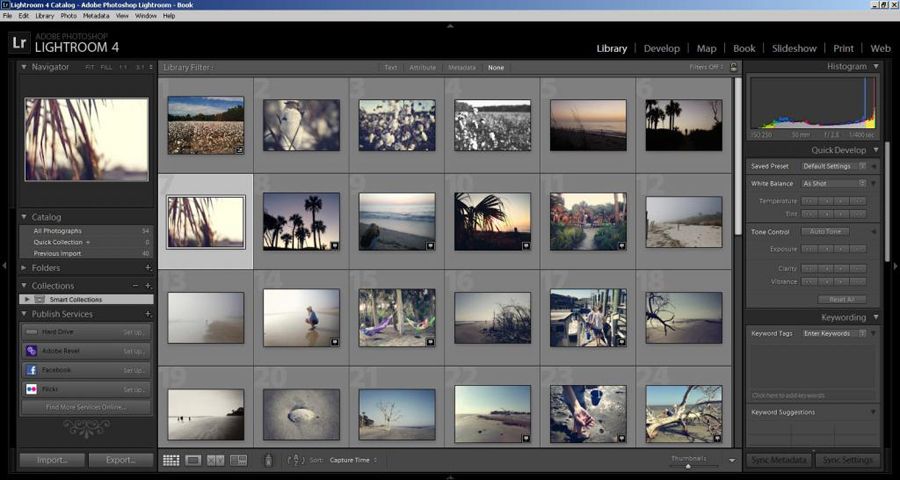 The Library Module makes it easy to import your photos. You can load JPG or RAW files from a card, folder or external hard drive. Once they're uploaded you can select the ones you like and import them into Lightoom. Add metadata or special key words to further categorize and organize. You can even upload to facebook or flickr right from this page. Pretty nifty.
Click here
to learn more about importing your photos.
Develop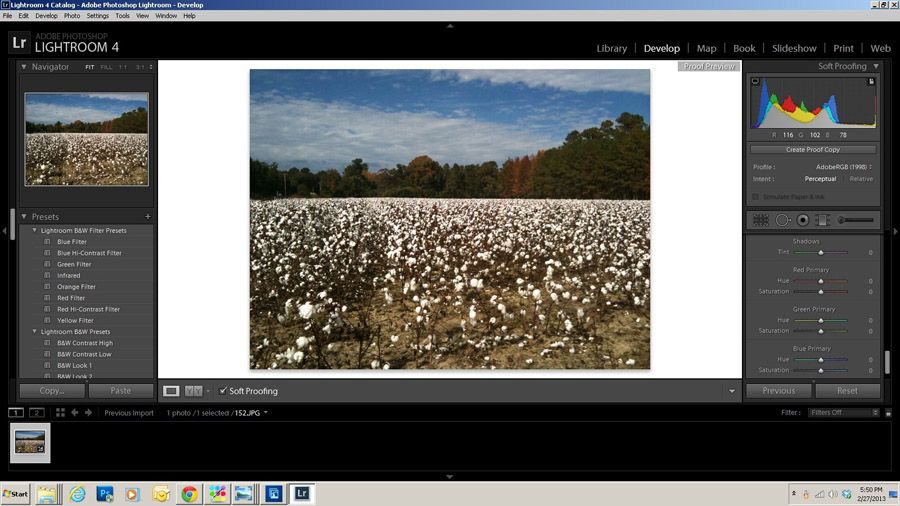 When I opened the Develop Module I was impressed and slightly overwhelmed. There was so much going on. I immediately noticed the presets on the left. I chose a couple different color options (as seen below). I can not wait to add more presets to my collection. Any suggestions?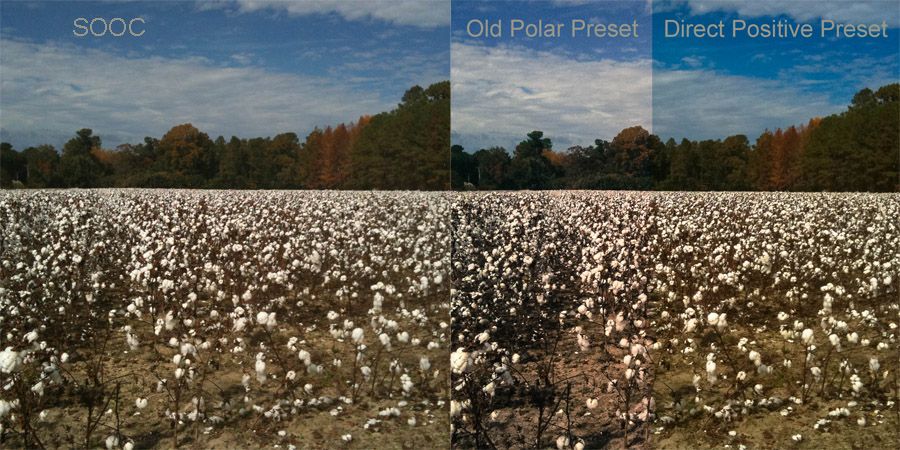 To the right I found sliders for basic settings that correlate with the histogram for each image. Tonal Curves and Effects further enhance the editing process. And I fell in love with the highlight & shadow recovery feature. Adobe has made it really simple to
Create Stunning Images.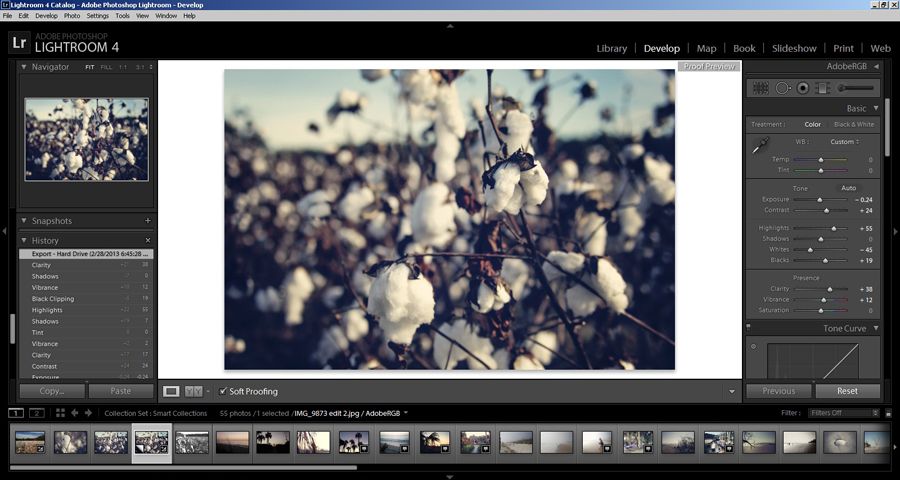 I pulled a favorite cotton photo I'd edited in Photoshop Elements (photo below on the right) and further customized it in Lightroom by adjusting the highlights, shadows, blacks, whites, exposure, contrast and clarity with just a few clicks of the mouse. So, so simple with so much control!

And WOW! What a difference it made! (See photo below.) In other editing programs I would have ended up with a totally washed out photo by adding highlights, but these settings work together beautifully.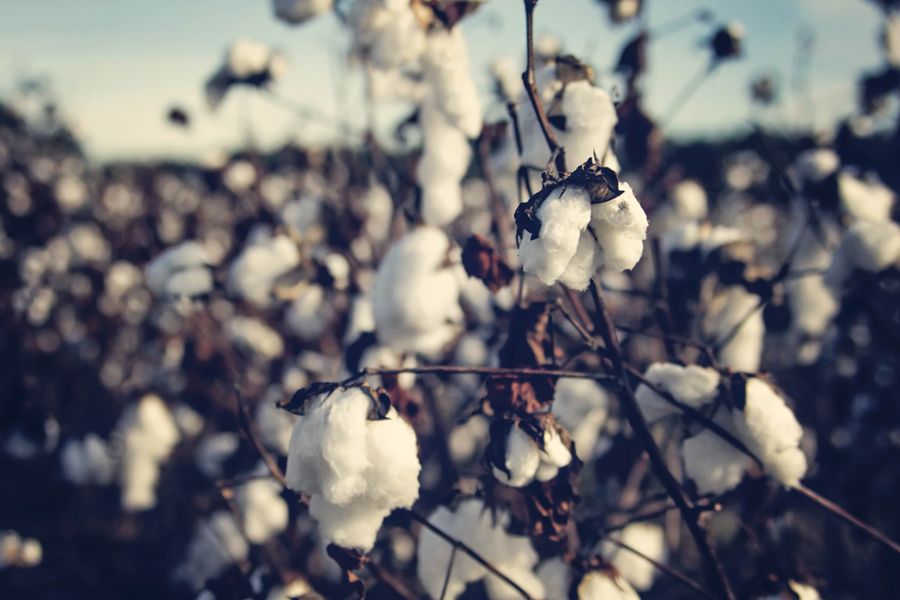 Click here
to see another side by side comparison.
There are a couple other very cool and noteworthy features in this module. The history setting (check out the left side of the print screen above) allows you to go back to any previous step in your editing process, which turned out to be very handy. And my most favorite feature for editing would have to be the ability to create your own custom presets with a quick click of a button. Once you've edited your photo exactly as you'd like with your own signature style, you can
copy the settings and paste them onto a different photo
or you can create your very own preset.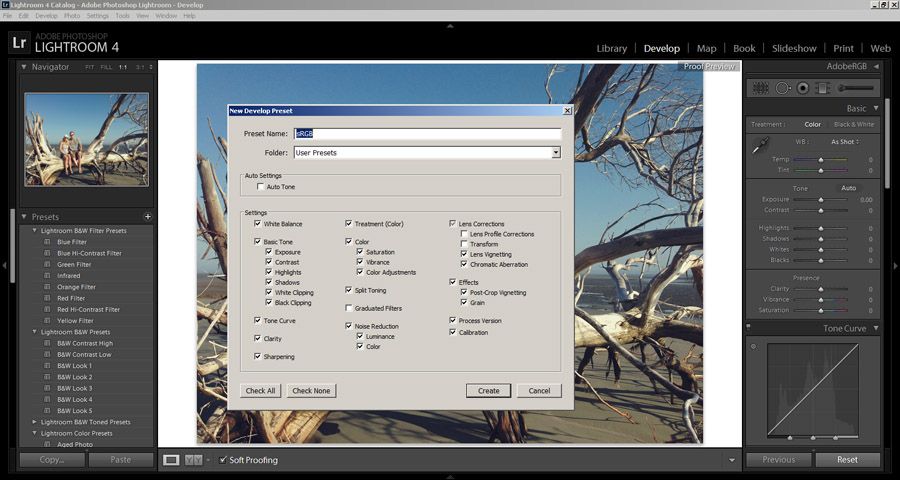 Just click the plus button next to "Presets" and then hit the create button at the bottom. This will make processing multiple files so much easier in the future.
Map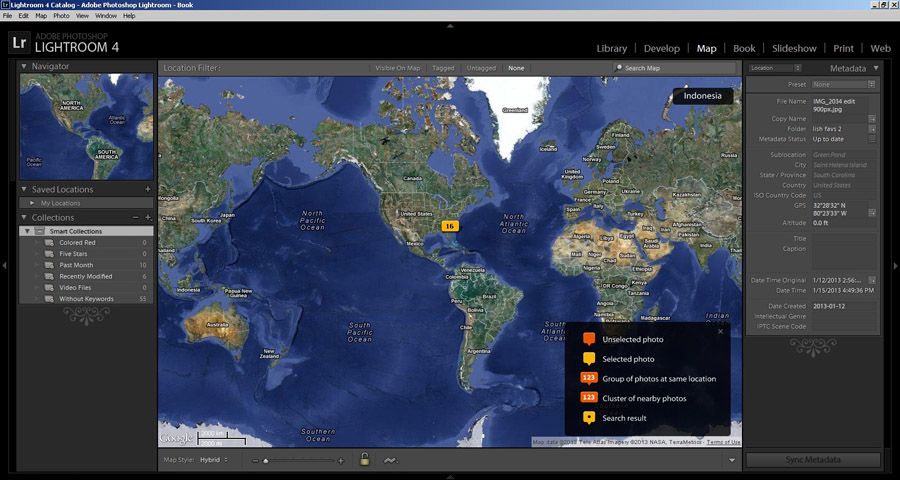 The Map Module is yet another method to organize your photos. It works with google maps to allow you to group your photos by location. Most cameras and phones come with GPS-enabled settings these days which automatically syncs when uploaded. If you don't have this feature on your camera, Lightroom provides ways to customize your photo by location using multiple filters. Watch a video about mapping your photos
here
.
Book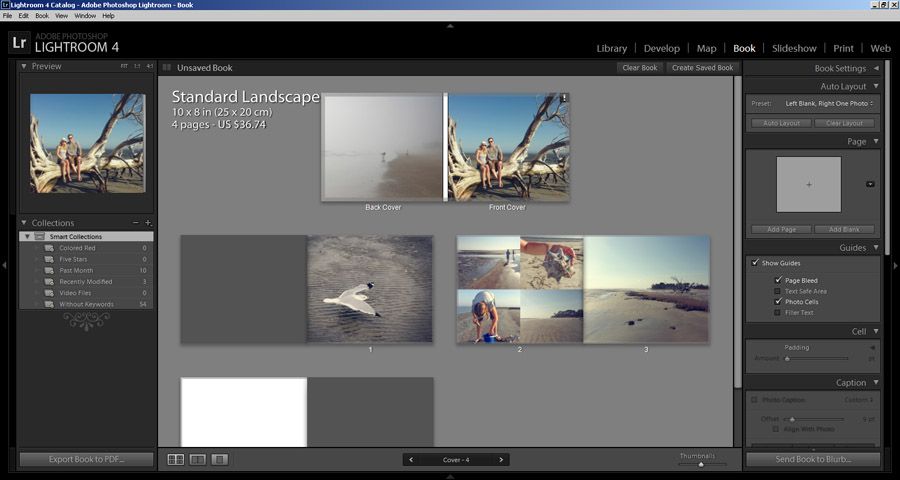 I'm not sure how often I would use this book module, but I love that the option exists. It comes with easy-to-use templates that you can plug your photos into. You can choose from multiple sizes and paper options and even make custom captions. The best part is the ability to export to PDF or upload directly to
Blurb
. Find more details about the book process
here
.
I didn't even make my way to the Slideshow, Print or Web Modules yet. I'm hoping life slows down enough that I can really delve in and learn this new program. I know it's going to take my photography to the next level.
I hope that this overview gives you a good idea of what Lightroom 4 is all about. There is a
4.3 update
out now that further enhances the workflow. If you have this program or any of the older versions, I'd be interested to hear your insights.
Full disclosure: Staples provided me with Adobe Photoshop Lightroom 4. The words and opinions expressed in this review are strictly my own. To see their full line of editing programs visit Staples.com.