We got hail! Lots of it! And ironically enough, I was super stoked. While many of you are at your wit's end with winter, I have had little to speak of. In fact, since we've relocated to South Carolina there has hardly been weather. Period. Family called and texted to voice concerns last fall when Hurricane Sandy moved through. We barely had wind. And I think I can count two times that it thundered enough to even call it a thunderstorm.
Recently we had a tornado watch and in preparation for what was to come, soccer was cancelled and many were asked to leave work early. We did get some rain late that night, but I have to chuckle at the nonexistent "weather" in these parts. They have it so infrequently no one knows quite how to react when anything happens. In Iowa, there has to be lightening before they cancel any sporting event and we've been at several with tornado sirens. And unless it's 30 below with wind chills of negative 50, school is most likely on. Can't wait til we see snow flurries here. That will be quite the event.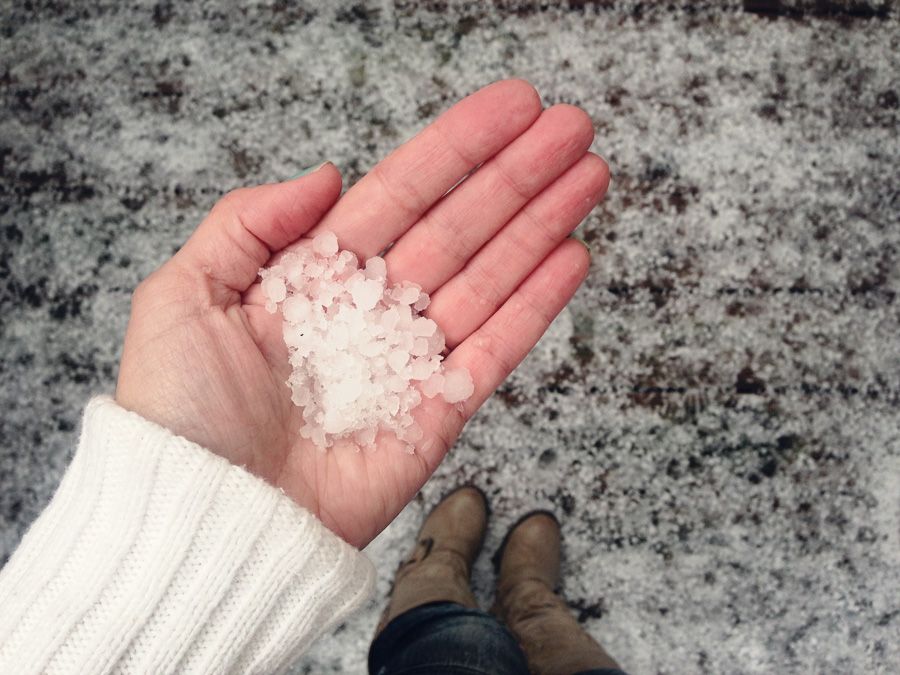 So, to say this Iowa girl was tickled to see ice chunks falling from the sky would be an understatement. It may not be the golf ball size we've grown accustomed to in the midwest but it was a fun change of pace.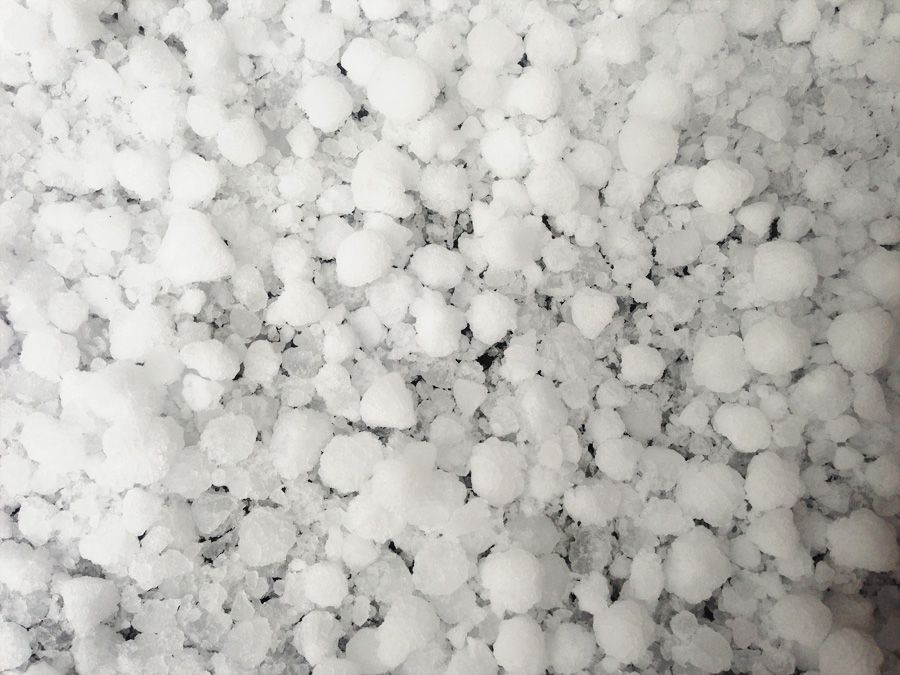 Unfortuntately it was in the 40s and it melted almost as quickly as it came. It was all I could do to snap a few pics. Nothing amazing, but documented nonetheless- thanks to my handy iphone. And my little Pokey even cooperated for a quick shot.
So, this was certainly the highlight of our winter!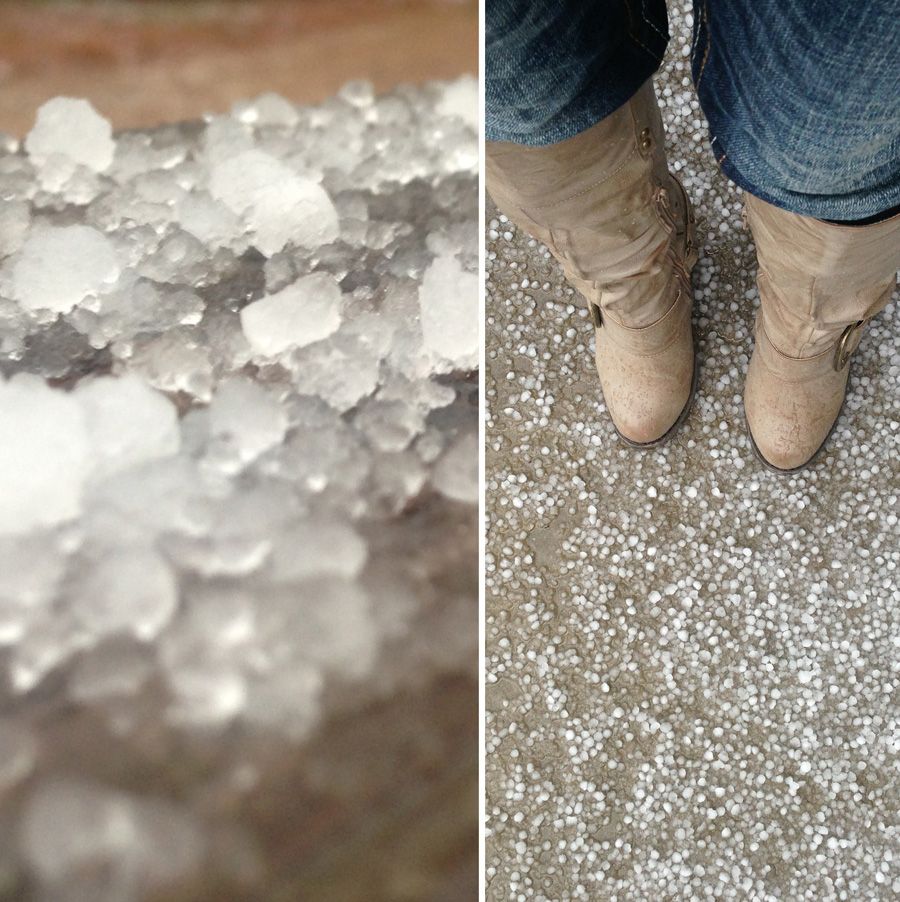 If you follow me on
instagram
you may have seen these last two. The sun peeked out and made for some beautiful reflections as the ice was thawing on the driveway.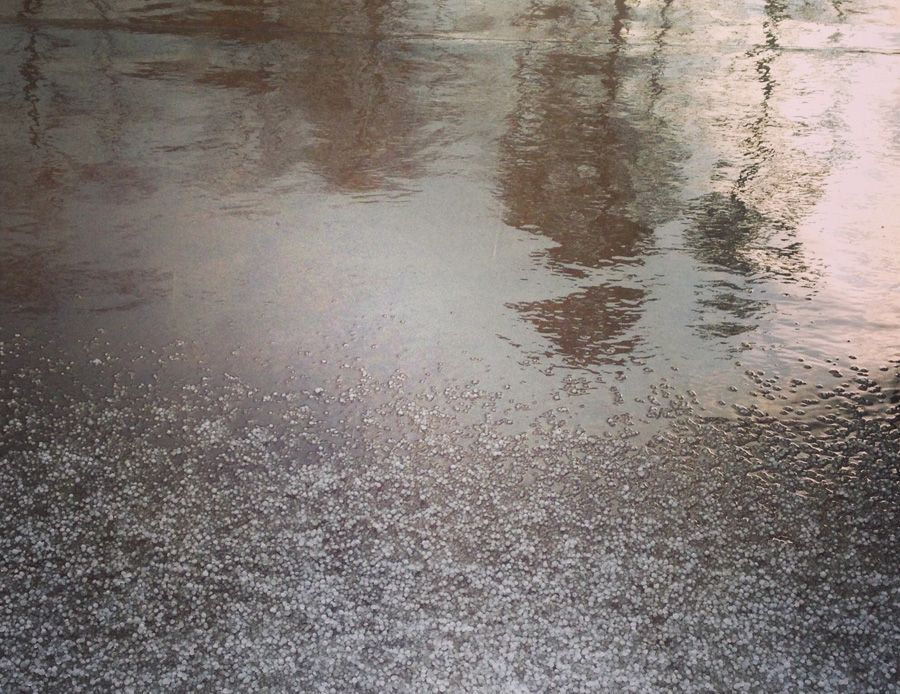 Just to be clear, I am happy with the temperatures here in the south. And although the weather is a little boring and predictable most of the time, it certainly beats having to wear thermals and golashes until April. Just don't be surprised if I get a little excited about some hail. ;)
If you need help getting through the last stretch of winter in your neck of the woods, I have just the thing! This heartwarming seasonal book,
Bittersweet Walnut Grove
, is chock-full of winter recipes and crafts and the perfect way to pass the time with your kiddos on some of those nippy days
.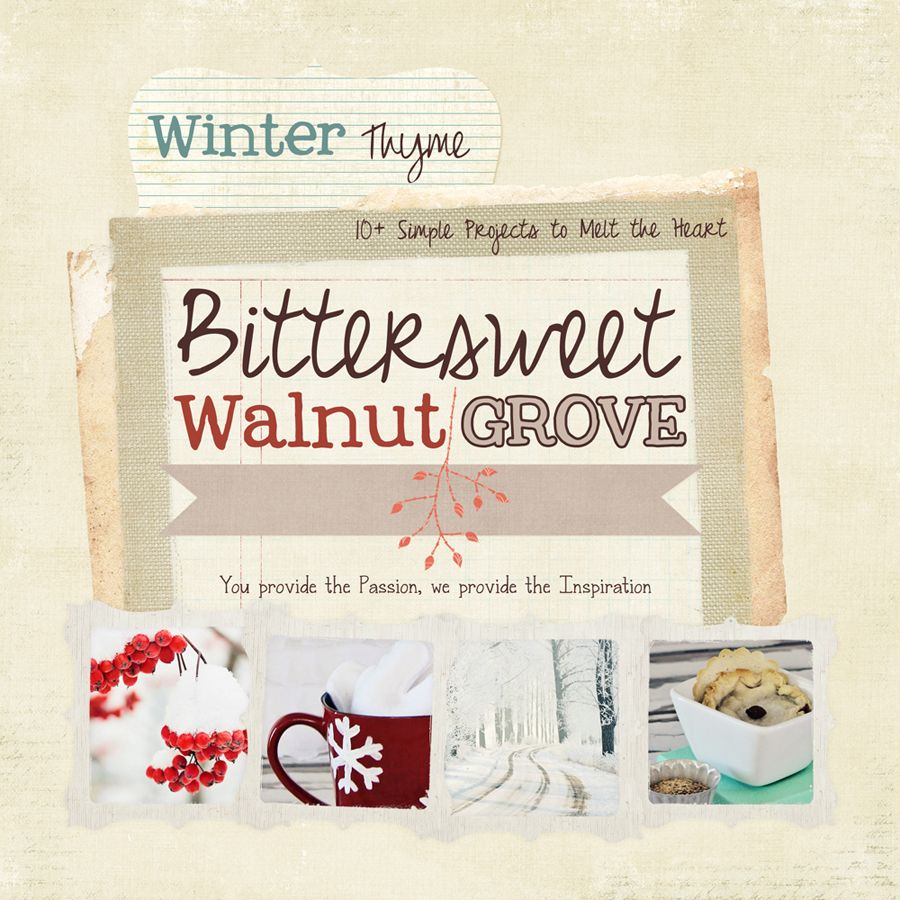 And Kristy of
Life-n-Reflection
co-authored this fabulous book with her sister and mom. Apparently they all got the crafty gene!
Stop over and take a peek and snag the free recipe cards
!
Also, before I forget... just a couple things I wanted to mention.
Please help me welcome
Linea
to Project Alicia! Photo sharing for the 21st century. Make albums from the convenience of your ipad! Brilliant if I do say so myself.
Click over and see for youself
!
And lastly, a week ago my McAfee SiteAdvisor flagged Linky Tools. I phoned Brent Riggs and talked to him personally. He assured me all was fine with his site and then worked with McAffee to get the error remedied. Just thought you should know that not only is his
Linky Tools
bug free, the customer service is superb. Thanks Ed for the help getting the contact info!
-------------------------------
In case you're new here, this is Wordless Wednesday. But as you can see, I have a hard time keeping it wordless, so Wordful or Not So Wordless posts are always welcome here. You can grab my button in the sidebar but it is not required to participate. Just grab any photo and come link up! And if you'd like to connect with other WW participants, click
HERE
or one of the thumbnails below. It's a fun way to meet some new folks!