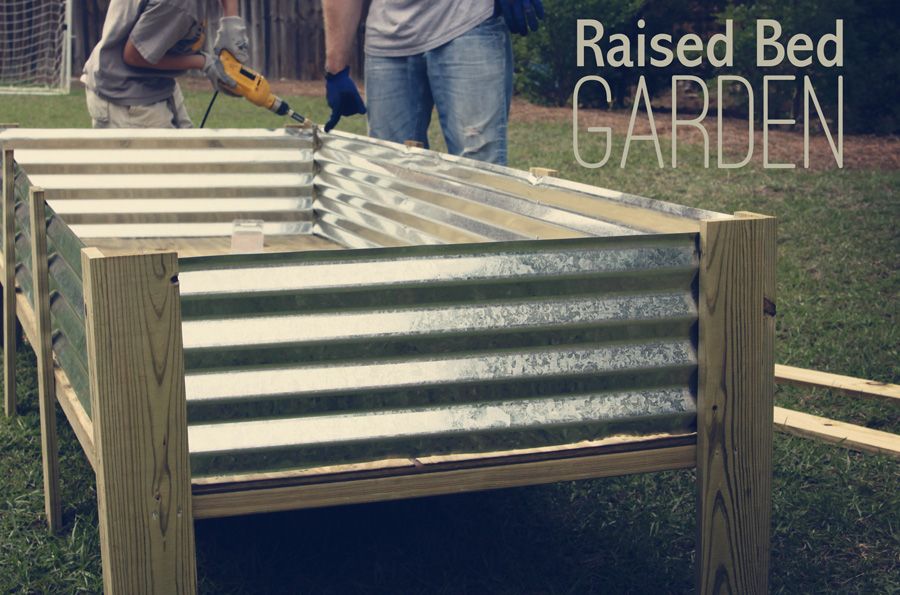 Last year hubs and Little Man kicked off the warm spring days by constructing a raised bed garden. It was fun to see them working together for a common goal.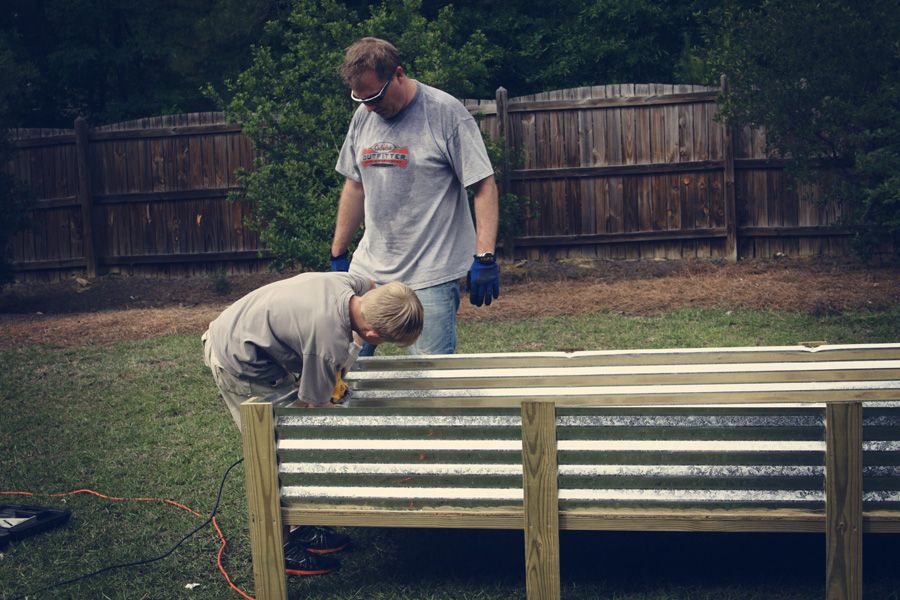 It took several afternoons to see it through, but in the end it was beautiful. We celebrated by hitting the nursery and picking out some favorite vegetables and seeds to plant.
Tin Roofing (Corrugated Metal)
1x4 Treated Wood
Marine Plywood
Landscape Fabric
Composted Manure
Drill & Saw/ Screws
They cut their 1x4s to the same length, framed and assembled the floor (made of marine plywood) and then screwed it all together with the sheet metal on the outside. They drilled drain holes in the marine plywood and covered them with the landscape fabric. Once they had moved the bed to the permanent location they filled it with enough composted manure to come just below the top.
In retrospect, I wish I had taken better step by step photos. I never intended to share this project, but as we went out to prepare the garden last week for the second consecutive year I realized just how special it was.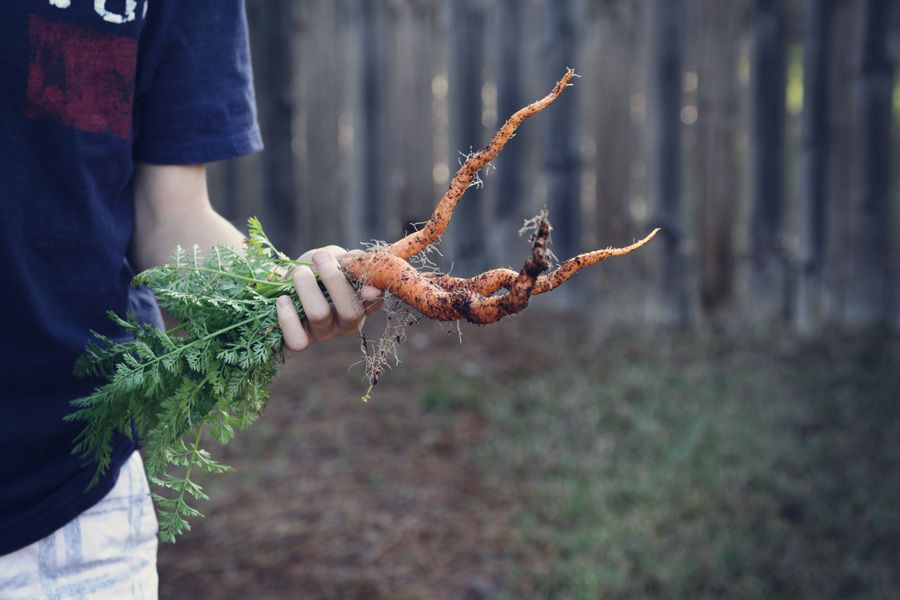 We began by pulling up any debris or weeds. And to our surprise we found these ginormous, gnarled carrots that were practically the depth of our garden bed. Being recent transplants to South Carolina we were shocked to find that they had grown through the winter. Certainly a fun surprise for us Midwest folk.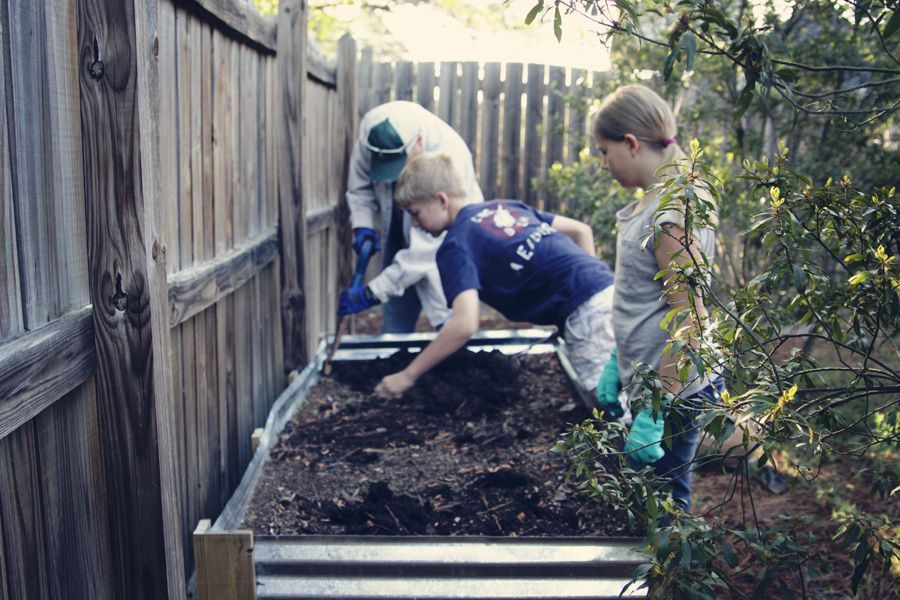 The kids were a huge part of the process, from beginning to end- both the planning and the planting!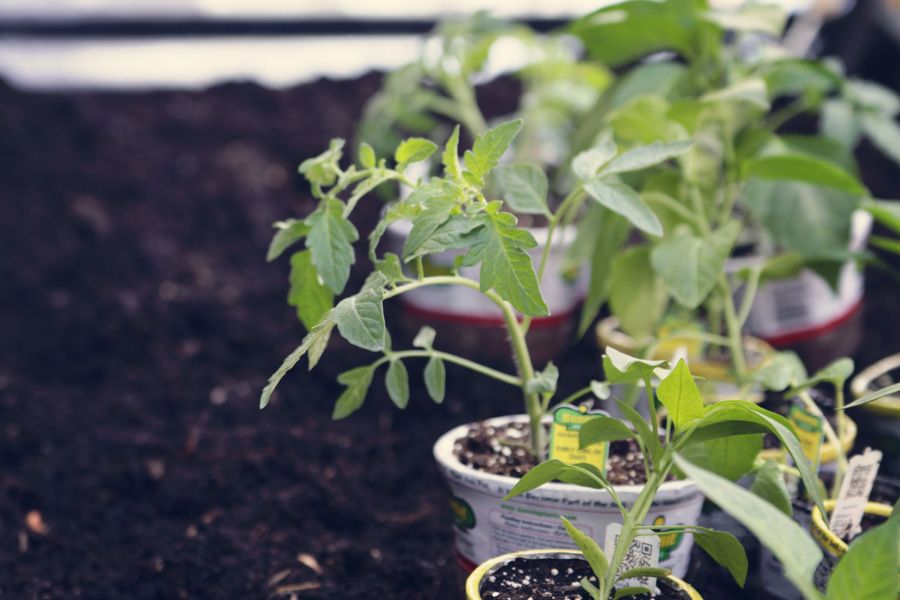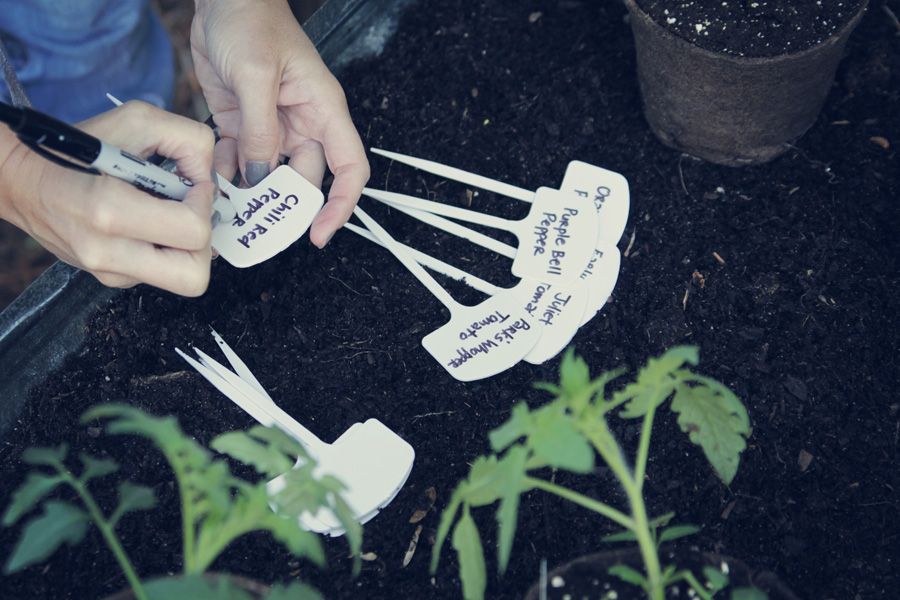 Little Man picked out his favorite kinds of tomatoes and peppers and made sure we didn't deviate from his plans.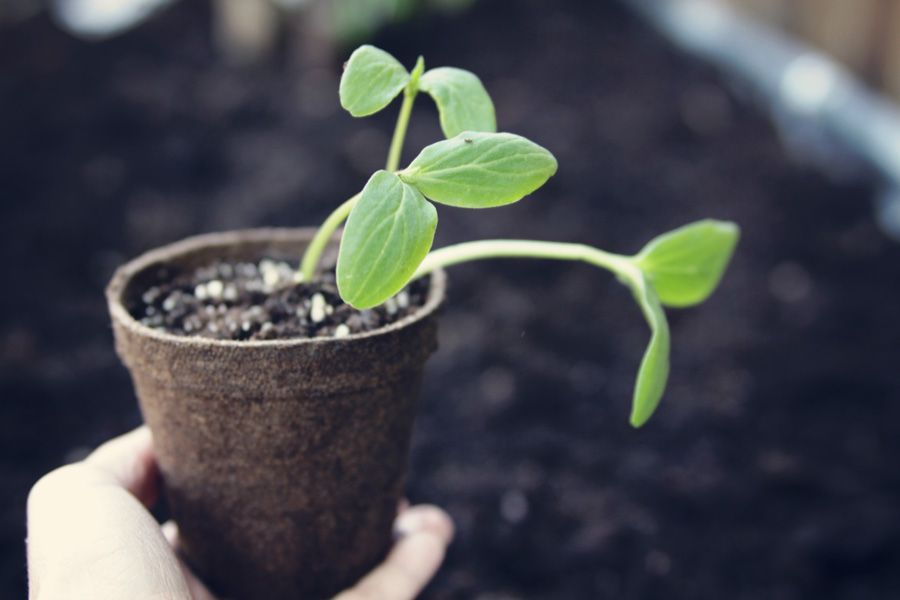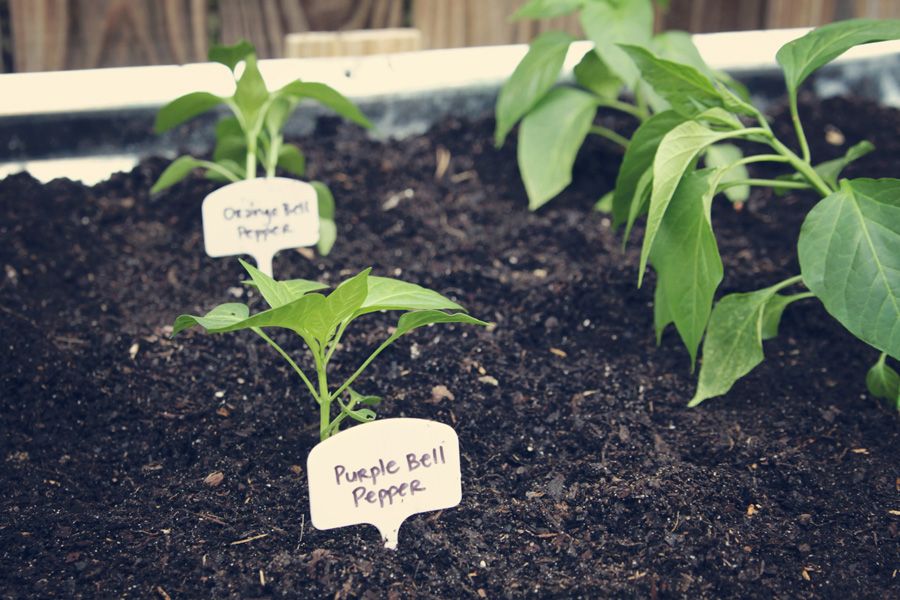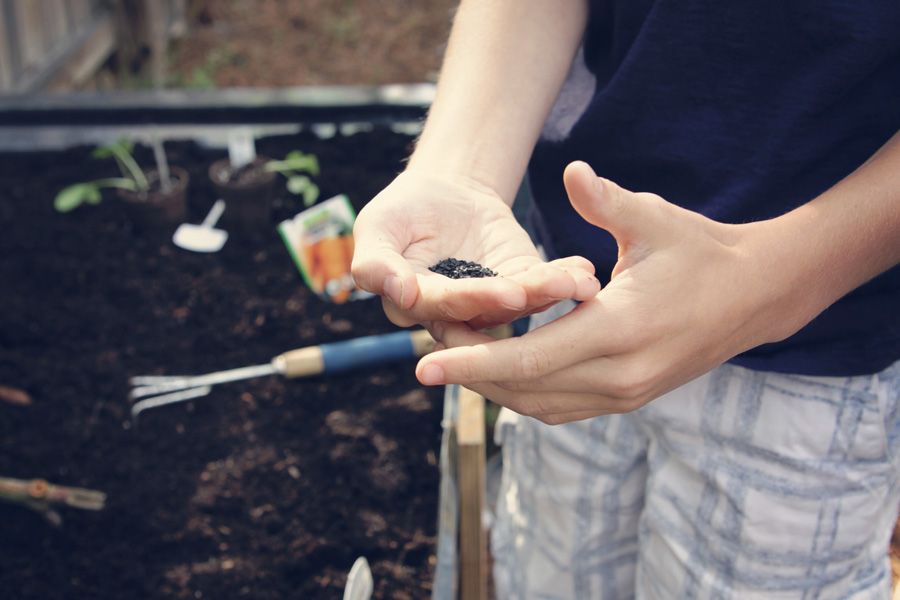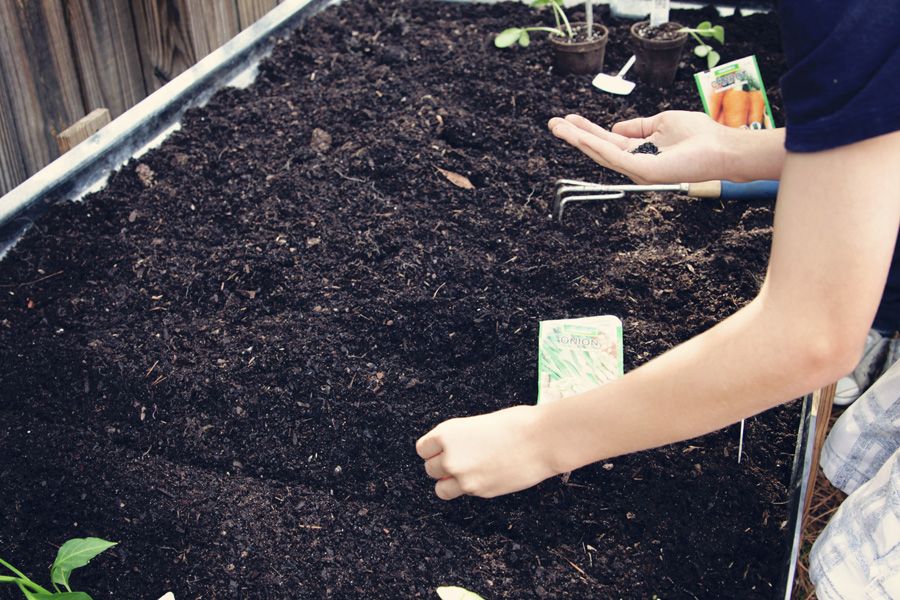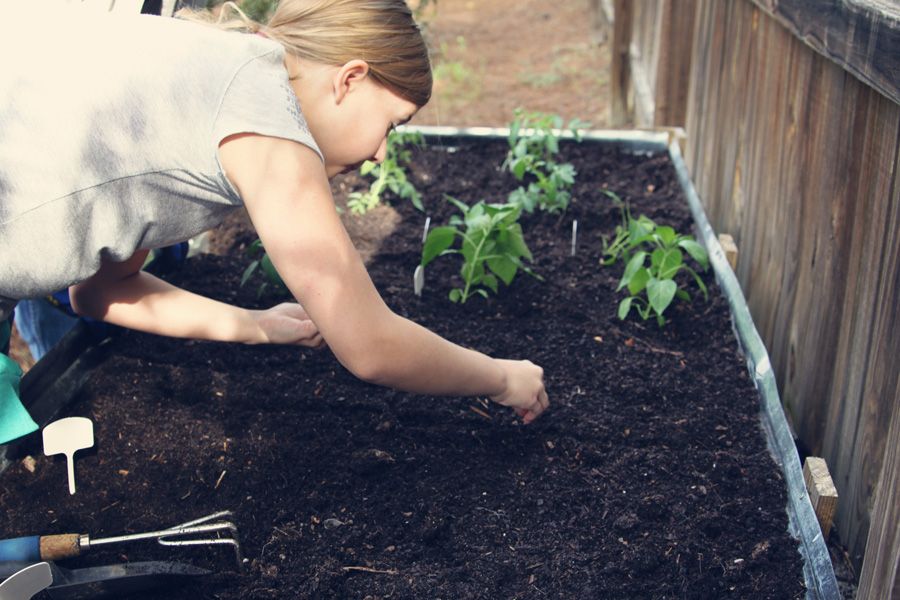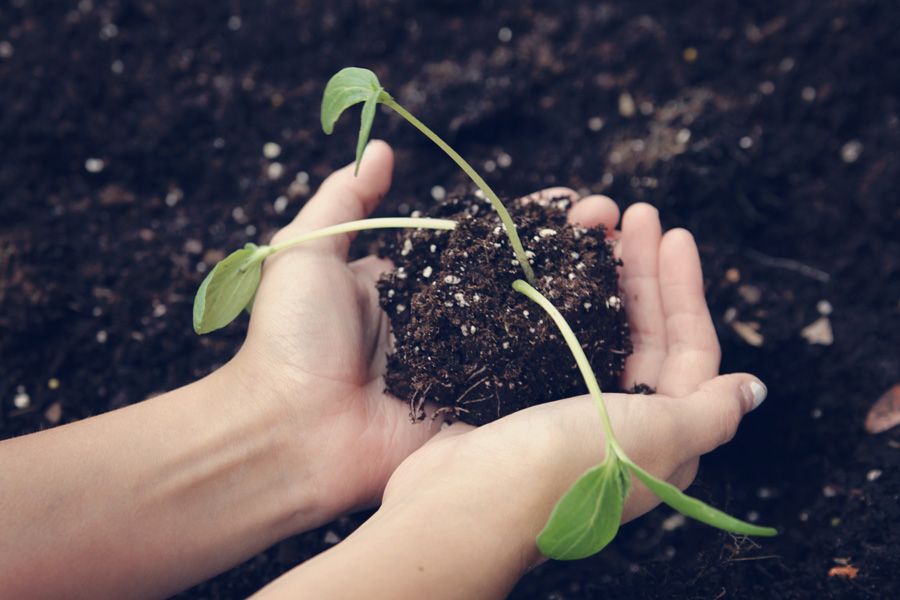 I'm so happy that my children are both nature lovers. I may not love their critter surprises so much, but they can plant a garden any day. We're all looking forward to reaping the harvest in the coming months!
*I highly recommend the raised bed gardening if you have adequate light. It's easy maintenance and perfect for small spaces. You can see some of our tomatoes from last year here.
I'm cohosting the Nurture Photography Challenge with Kristi of
Live and love out Loud
and Rebecca of
Bumbles and Light
. This week's prompts are Green/Nature in Honor of Earth Day. See what other things I've been doing in honor of Earth Day and
share your Green/Nature
Photos through Thursday, April 25th. You can learn more about the Spring Challenge, as well as upcoming prompts,
here
.
That's all for now. Thanks so much for stopping by! In case you're new here- welcome!
-------------------------------------
This is Wordless Wednesday, but as you can see, I have a hard time keeping it wordless. Wordful or Not So Wordless posts are always welcome here at Project Alicia. You can grab my button in the sidebar but it is not required to participate. Just grab any photo and come link up! And if you'd like to connect with other WW participants, click
HERE
or one of the thumbnails below.