This past week I petitioned the family to help with a shoot for a tutorial I was asked to do. It was met with a few moans and groans, but in the end even the kids who openly share their hatred for all things photography, traipsed through tall grass and fire ant hills to capture a few photos. I can't think of a better mother's day gift.
You may be under the false assumption that busy toddlers or screaming infants top the list of challenging photo ops, but I know differently. I'd take on a small child over my stoic faced, moody kids any day. Now that they are disillusioned with the camera and not afraid to voice their strong opinions, I have to step up my game. Family photos have become quite the task, but I'm more determined than ever to document our lives.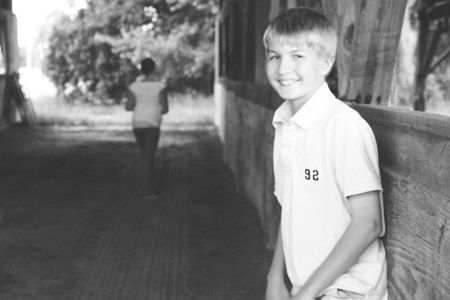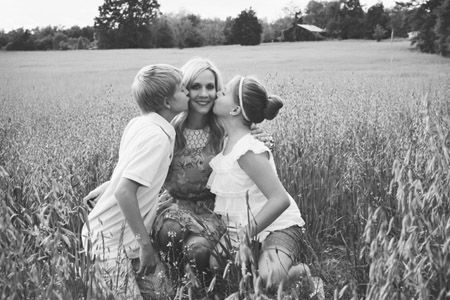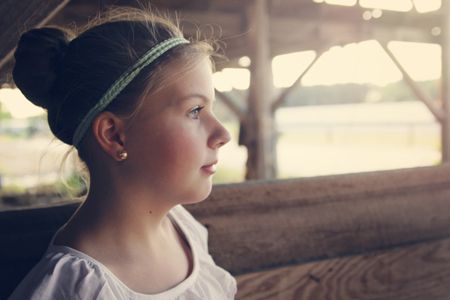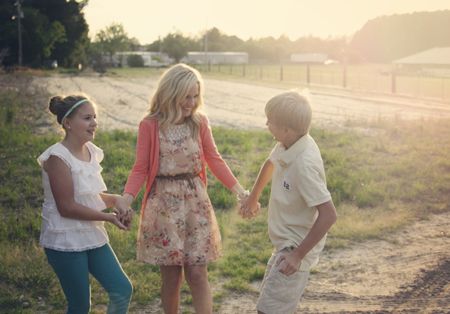 So often we would like to be included in a photo, but find ourselves alone- without a friend or family member there to hand the camera to. And months or years go by- before we realize we don't exist in our albums. Sometimes we want to enjoy our beautiful family on the walls but a professional photographer just isn't in the budget. Or maybe it's a fear of stepping in front of the camera. Whatever the reason, it's time to stop finding excuses and jump in the frame. Time is fleeting and our kids aren't getting any younger...
The great news is- with such amazing technology and gadgets these days, it's never been easier. So, in an attempt to help others who are struggling with this, I put together a simple tutorial. You don't even have to own a fancy camera or tripod for most of my tips. The bottom right photo was taken with an iphone and timer app.
Stop over and learn just how easy it is to step in front of the camera. You may be surprised. (Just click on the link below.)
This is Wordless Wednesday. Or in my case, Not so Wordless. You can grab my button in the sidebar but it is not required to participate. Just grab any photo and come link up! And if you'd like to connect with other WW participants, click
HERE
or one of the thumbnails below. It's a fun way to meet some new folks!