Over the last year my blog has grown by leaps and bounds from my humble beginnings with 12 followers.
Just three years old, project alicia is primarily a home for my love of projects. Photography, photoshop, scrapbooking, and photo tips are a common theme here, but life and parenting also weigh in. Project Alicia reaches a wide range of individuals and I am so thankful for all the loyal followers who uplift and inspire me every day.

I am now opening the doors of project alicia to you.
If you have a product, blog, or shop that you feel is a good match here, let's talk.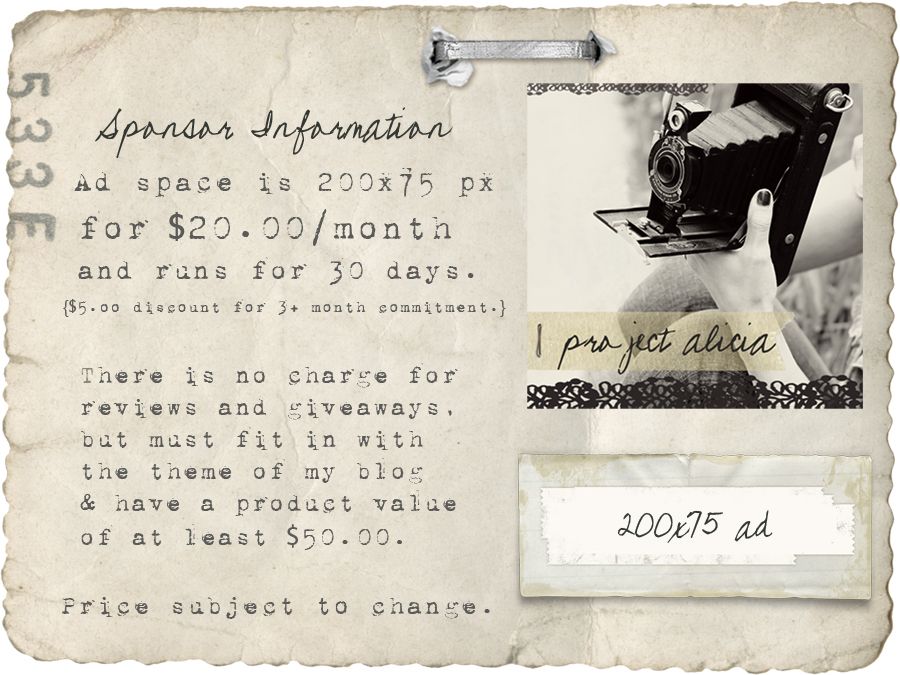 I'd love to do some product photography reviews for your hand crafted items... i.e. jewelry, girl's dresses or knitted hats, hair accessories, scrapbooking items.
If this sounds like something that may work for you, please email me at callmelish@gmail.com so we can discuss the details.